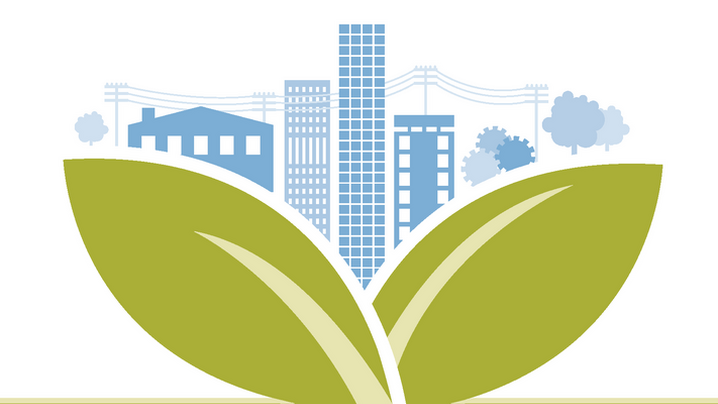 Deep and pervasive ripples initiated by the pandemic continue to disrupt how local governments traditionally approach economic development. Now is the time to address your organization's internal and external challenges that inhibit your community's economic growth. ICMA joined Aleea Slappy-Wilson, chief diversity, equity, and inclusion officer of Norfolk, Virginia, and Dorla Bonner, diversity, equity, and inclusion director of Kalamazoo, Michigan, for Inclusive Economic Growth, a webinar where they tackle both the definition and importance of economic inclusion and economic mobility, and outline the process of rightsizing an inclusive economic development strategy to pilot in your organization.
Economic Mobility and Economic Inclusion
Economic mobility and economic inclusion work in tandem to advance economic growth for individuals and the community at-large. Economic mobility refers to an individual's or community's opportunities to improve their income over the course of their lifetime, measured by time in relation to an economic indicator like income, education, health, home ownership, etc. On the other hand, economic inclusion refers to the equitable access to resources and opportunities so that everyone is able to participate in the economy. This is achieved by using specially tailored programming and any other means necessary to remove the barriers that hinder individuals, businesses, and entire communities from achieving economic success.
Historical Context
There are historic racial disparities, many of which were imbedded into community laws and ordinances, that have garnered a pervasive racial wealth gap that continues to persist. The racial income gap simply refers to the average income earned among individuals of each race, while the racial wealth gap refers to the average sum of one's wages earned, assets, and debts among each race. While there is both a racial income and racial wealth gap, the racial wealth gap is far vaster. Prosperity Now displays the average annual income based on race to be $61K for White households, $51K for households of other or multiple races, $39K for Hispanic households, and $35K for Black households. Average wealth is displayed as $171K for White households, $65K for households of other or multiple races, $21K for Hispanic households, and $17K for Black households. That means that the average wealth of White households is nearly ten times that of Black households.
A substantial and historical contribution to the racial wealth gap is redlining. Banks and the real estate industry in the 20th century typically used redlining as a guide to determine which neighborhoods would get loans to buy homes. Predominantly Black neighborhoods would be outlined in red ink, and were considered to be the riskiest to invest in. This would prevent Black households from purchasing homes to begin the process of building generational wealth.
Economic Growth Initiatives in Norfolk, Virginia
Aleea Slappy-Wilson, chief diversity, equity, and inclusion officer of Norfolk, Virginia, shared the city's climb to economic growth. With the goal in mind of closing the wealth gap through the means of internal strategies, external programming, and policy recommendations that are designed to both reduce barriers and increase economic mobility, Norfolk opted to take a community-focused approach to achieving inclusive economic growth. Their approach entails business trainings and networking events hosted in the community, providing access to city officials, and making business information readily available, accessible, and easy to understand. Since business ownership is one of the largest drivers of economic mobility, Norfolk founded its Small Business Initiative to help residents through the planning, launching, managing, and growing phases of starting a small business. To provide additional support for small and women- and minority-owned businesses, Norfolk also offers the Capital Access Program, which removes the barriers that hinder access to capital by improving the requirements, application process, and simplifying business templates that make obtaining capital a more streamlined process.
To advance inclusive economic growth, Norfolk created an Economic Inclusion Plan and Procurement Policy to promote the participation of minority and women-owned businesses in city spending through the process of establishing an Internal Economic Task Force, exploring economic inclusion efforts in other cities, and researching the Virginia Beach Disparity Study. The Virginia Beach Disparity Study uncovered the small portion of women and minority-owned businesses, with 12% across all industries being minority-owned, and 13.3% across all industries being women-owned. With only a quarter of business in the area being minority and women-owned, Norfolk unanimously adopted the proposed Economic Inclusion Plan and Procurement Policy in December 2020.
In order to actively remove barriers to economic mobility, Norfolk takes part in forecasting contracting and procurement needs for upcoming contracting jobs, de-bundling large projects into several small projects to give ample opportunity for others to bid on jobs, providing microbusiness contracting and support, creating business and government contracting training classes, delivering 1:1 business coaching, and establishing sheltered procurements, where only minorities and women are permitted to compete for select procurements.
In an effort to further deepen its impact, Norfolk is actively scaling its efforts to ensure a lasting impact in the aftermath of COVID-19. Norfolk addresses solutions to the digital divide of businesses that do not actively engage in e-commerce and online advertising, they increase financial products available to businesses that need capital to help with capacity building and growing their business, and connect them to both internal (city departments) and external (chambers of commerce, faith institutions, etc.) community partners with whom to strategize. With these thoughtfully designed programs and initiatives in place, Norfolk is ensuring that the racial wealth gap will one day be a thing of the past.
Economic Growth Initiatives in Kalamazoo, Michigan
Beginning with a more grassroots approach, Dorla Bonner, diversity, equity, and inclusion director of Kalamazoo, Michigan, shared how Kalamazoo is stimulating economic growth within the community. With a plan to achieve shared prosperity, economic vitality, and strength through diversity, Kalamazoo curated a Business Development Fund to help equip small businesses of 20 employees or less with the tools to thrive and dismantle the barriers facing prospective entrepreneurs.
One of the largest barriers to entrepreneurship is a lack of capital. At least 83% of entrepreneurs do not access bank loans or venture capital at startup, almost 65% rely on personal or family savings for startup funds, and close to 10% carry balances on their personal credit cards. With these figures in mind, Kalamazoo sought to address this debilitating barrier.
With only one-and-a-half people involved and a one-million-dollar budget, the Kalamazoo Business Development Fund offers local small businesses up to $750 in technical assistance, up to $2,500 in business grants, up to $25,000 in gap funding to supplement existing loans, and up to $35,000 in 0% interest loans. After one year, 101 grants were issued, 75 businesses with 69 business owners were helped, and a total of $329,490 of funds were invested. From the business owners who were helped, 30 were women and 39 were men, with 57 being Black, three being Hispanic, and nine being White.
With more than $1,733,500 in funds invested to date, Kalamazoo is actively modifying its practices to improve the Business Development Fund program. Some changes to the program include changing their definition of "micro-business" from 20 employees or less to 10 employees or less, raising the technical assistance allotment to $5,000, and partnering with United Way for loan programming that provides a simplified process with a faster turnaround on the release of funds. Throughout the process, Kalamazoo has learned to listen to businesses, listen to lenders, create partnerships, identify opportunities, seek additional resources, stay positive, stay flexible, follow up, maintain relationships, have technical assistance available, and include traditional partners in the process. By pumping direct capital investment into existing and prospective entrepreneurs, Kalamazoo is igniting economic mobility within the community.
---
By analyzing the disparities that exist within your own community, you can begin to actively address those disparities with solutions that are tailor-made for residents. Home ownership and business ownership fuel economic mobility, so determine the existing barriers in your community that make it more difficult for residents to own homes and start businesses, and actively work to dismantle them. Take the lessons learned and methods used in Inclusive Economic Growth to rightsize a solution for your community and refer to ICMA for other race, equity, inclusion, accessibility, and social justice resources.
New, Reduced Membership Dues
Beginning October 1, 2022: For memberships expiring on December 31 and for new members, a new, reduced dues rate is available. Learn more and be sure to join or renew today!