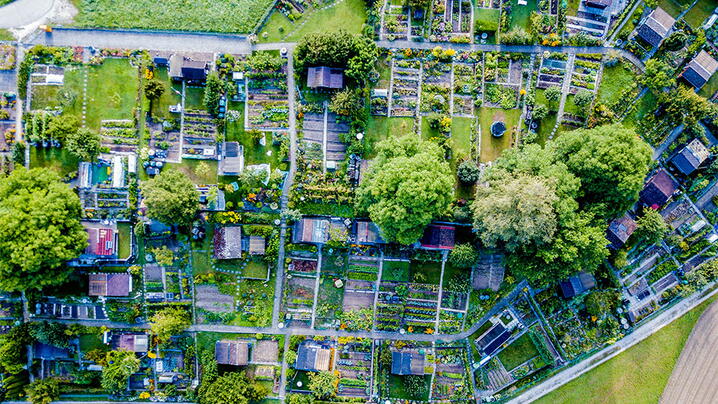 by Laura Allen, town administrator, Berlin, Maryland
With Earth Day coming up on April 22, ICMA members have a good opportunity to reflect on which sustainability goals their communities have attained, and which ones still need a little work.
I'm fortunate enough to live in an environmentally progressive community in a like-minded state. Maryland initiated the first state-led Climate Leadership Academy last year to create climate-focused capacity in its local governments. I'm proud to say the town of Berlin is well represented in the first class with four employees participating and completing exams to obtain their Climate Change Professional Certification (CC-P).
While the classes have been extremely informative, I find the networking opportunities at the breaks to be equally beneficial. I've learned many communities are challenged to find good resources or examples they can use to develop policies to reach their sustainability goals.
ICMA's Sustainable Communities Advisory Committee gathered model codes and ordinances to serve as resources to members. This is the first in a series of articles that highlights those resources. Thank you to Sheryl Bower, AICP community development director, Garfield County, Colorado, and Mati Bazurto, business operations manager, Bowie, Maryland, for their work on these resources.
Municipal Operations
Municipal operations provide an opportunity to reduce the impact on human and environmental health. Local governments are turning to environmentally focused purchasing policies that lead to environmental, human health, and social benefits in addition to financial and economic benefits.
The state of Maryland has a Best Practices Manual for Environmentally Preferable Purchasing (EPP), which served as a resource to my town as we reworked our purchasing policies a couple of years ago. The document explains the importance of EPP and its benefits. The manual is a short read – about 15 pages – and includes tips on developing specifications and examples of existing environmentally preferable standards.
The city of Portland, Oregon updated its Sustainable Procurement Policy last year.  It contains several current and emerging best practices derived from historical city sustainability policies and/or reputable sustainable procurement research and guidance. Emerging practices are ones that are desirable for the city to engage in and develop, but due to nascent data, technologies, standards, or processes require pilot testing and/or a longer timeframe for widespread implementation. In addition, the policy recognizes the need for flexibility because it indicates the best practices may be updated in between policy revisions through the continuous maintenance process. Implementation tools and specific guidance for these best practices shall be provided through the Sustainable Procurement Program.
The city of Seattle, Washington's Sustainable Purchasing Policy was first published in 2004 as a commitment to make sustainable procurement decisions in recognition that the products and services the city buys have social, human, health, environmental, and economic impacts. The policy lists eight goals the city expects to achieve. The sustainability factors included in the policy are as follows:
Pollutant releases and toxins, especially persistent bioaccumulative toxins (PBTs), air emissions, and water pollution.
Waste generation and waste minimization.
Greenhouse gas emissions.
Recyclability and recycled content.
Energy consumption, energy efficiency, use of renewable energy.
Depletion of natural resources.
Potential impact on human health and the environment.
Impacts on biodiversity.
Environmental practices that vendors and manufacturers have incorporated into their office and production process.
Seattle is also a good resource for local governments interested in maximizing the benefits of clean energy and green technology. Their Fleet Management Green Fleet Action Plan lays out their strategy for reduction greenhouse gas (GHG) emissions across all categories of rolling stock.
In addition to their own operations, local governments can encourage all service providers to implement sustainable practices. Rescape California promotes Model Policies & Ordinances to address public sector and private sector landscape development. Local governments are also implementing Environmental Ordinances, like those in Maplewood, Minnesota, that include tree preservation and building regulations to protect, preserve, and enhance their city's environment.
I hope you find these resources useful as you tackle the challenges that come with climate change. The Sustainable Communities Advisory Committee is hard at work preparing additional resources and sessions for the 2019 ICMA Annual Conference in Nashville, this October 20-23. If you are looking for a way to give back to the profession, I would encourage you to volunteer your time to serve on our committee. The Call for Volunteers is open now.  If you can't squeeze that into your busy schedule, consider attending one of the sustainability focused sessions in Nashville.  It's a great way to stay on top of the important work happening across the profession. I hope to see you there!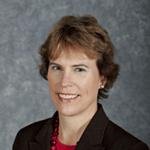 Laura Allen is town administrator of Berlin, Maryland. She has a master of public administration degree along with over 25 years of public sector experience. A graduate of Leadership ICMA and the Senior Executive Institute at the University of Virginia, Darden Graduate School of Business, she is an ICMA Credentialed Manager and a certified public finance officer. She currently serves as chair of ICMA's Sustainable Communities Advisory Committee.
New, Reduced Membership Dues
A new, reduced dues rate is available for CAOs/ACAOs, along with additional discounts for those in smaller communities, has been implemented. Learn more and be sure to join or renew today!