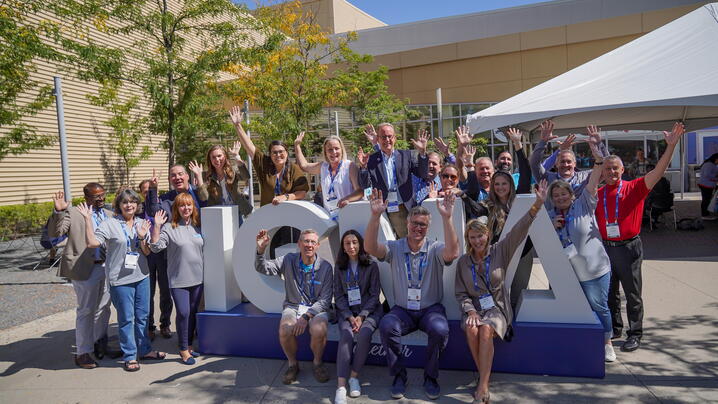 ICMA's 13,000+ members are diverse and unique; so are their stories and experiences! ICMA Member Spotlights give members the opportunity to step into the spotlight and share their stories. We invite you to get to know and learn from ICMA members, your peers, and your colleagues by viewing the 2022 member spotlights. And check out additional linked resources unique to each spotlight by clicking on the "show more" button on YouTube.
Charlene Marsh, ICMA Local Government Management Fellow with Decatur, Georgia, covers mentoring, succession planning, and her time as a Local Government Management Fellow.
Jonathan Butler, equity manager with San Antonio, Texas, and member of ICMA's equity cohort talks all things equity.
Jamie Robichaud, deputy city administrator of Prairie Village, Kansas, and founding member of the Kansas Women Leading Government chapter, speaks about her career and gender balance initiatives in local government.
Michael Colbert, county administrator of Montgomery County, Ohio, and vice president of the National Association of County Administrators (NACA) discusses the ins and outs of his career.
Ben Effinger, operations chief, Public Service Division of the Los Angeles County Treasurer and Tax Collector, veteran of the United States Air Force Security Forces, and leadership team member of the ICMA Veteran's Advisory Committee, talks about his transition from a life in public service in the military to one in local government.
In celebration of Pride Month, Phillip Smith-Hanes, county administrator of Saline County, Kansas, co-founder of CivicPRIDE, and inaugural ICMA equity cohort member, takes a dive into his impactful career and ICMA equity cohort initiatives.
Donna Gayden, city manager of Long Beach, New York, reviews her career and the financial turnaround initiatives that she spearheaded in the city she serves.
Aram and Armine Chaparyan, California's first known brother/sister city manager duo, speak about their journey to public service as first-generation immigrants, and how they balance work with family life in their all-encompassing roles.
In celebration of National Hispanic Heritage Awareness Month, Jorge M. Gonzalez, village manager of Bal Harbour, Florida, shares his journey in public service, his experience with the Local Government Hispanic Network, and gives some helpful advice to Hispanic and Latino individuals who may be interested in pursuing a career in local government.
In observance of National Disability Employment Awareness Month, Dr. Beverli Marshall, general manager of a wastewater district in Southern California, explains how her late-in-life neurodivergent diagnosis became the catalyst for her advocacy of the acceptance, inclusion, and accommodation of those with both "invisible" and visible disabilities in the public sector workforce.
In celebration of Native American Heritage Month, Dr. Mitchell Berg, associate director for the University of Minnesota Crookston Veden Center for Rural Development and former city administrator of Mahnomen, Minnesota, shares his work with tribal-city-county relations and how local government leaders can foster these important connections.
Smaller communities and their leaders can make a big impact. Phyllis Anderson, assistant borough manager of Oakmont, Pennsylvania, discusses how leaders of smaller communities can utilize innovative methods to spark new policies and practices that positively impact the services and amenities that their community has to offer its residents for the long run.
---
Want to be spotlighted in 2023? Visit the member spotlights page to learn more.
New, Reduced Membership Dues
A new, reduced dues rate is available for CAOs/ACAOs, along with additional discounts for those in smaller communities, has been implemented. Learn more and be sure to join or renew today!