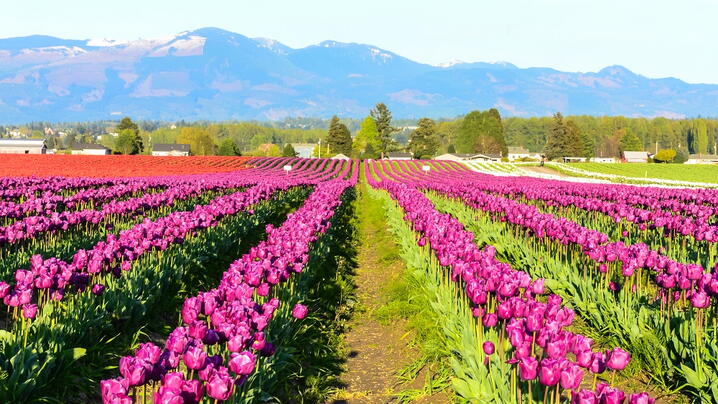 Sponsored content powered by Dude Solutions.
The facilities and permitting teams of the city of Mount Vernon, Washington, likely have had some of the same challenges that you do:
Getting documentation off paper-based systems and into digital ones.
Closing the communication loop with citizens on permits, licenses, and projects.
Being asked to do more with less and increase efficiencies in the current COVID-19 landscape.
And they've been able to rise above those challenges by harnessing a few, possibly unlikely, tools in their toolbox: agility, communication, and planning. Combined with the right technology, strengths in these areas have allowed them to optimize their operations and remain confident in an uncertain time.
Agility: 'An Iterative Process'
As a retired navy officer and development services director for Mount Vernon, Chris Phillips is no stranger to operating with agility.
For their facilities and permitting teams, this started a few years ago when they transitioned to laptops for staff and a better equipped conference room for virtual meetings.
"We purchased laptops for the entire staff of 15, which allow us to undock and do group training sessions. We had a plan developed about a year ago that allowed us to start telecommuting."
That agility has impacted the staff's ability to work efficiently and impacted the community development services they offer.
Some ways they've been able to use technology to power their community engagement and revenue include:
Moving online for permitting processes and electronic bill pay.
Using an FTP site for permit intake.
Using Skype to do inspections virtually.
Offering mobile work stations through vehicles equipped with mobile Wi-Fi.
Watch this video clip to hear about the impact of these changes.
Chris says that these modernizations have led to "enhanced record management, permit metrics, time to complete, and customer/applicant permit transparency."
"In six months, over 90% of all financial transactions occur online. Inspections are completed more efficiently and effectively, because inspectors have mobile offices in each city vehicle, plus a cell phone or tablet to conduct inspections. And customers get immediate updates on all permit processes, if they desire," he says.
The city of Mount Vernon's team has taken their flexibility and willingness to modernize and turned it into resource, budget, and efficiency wins.
"Being iterative about the process is extremely important," Chris says.
Centralizing Communication
Communication is key for streamlining operations, especially in a time of change, and this team has been able to excel even when working remotely.
Much like they have a central place to engage with citizens via their online permitting portal, they also have clear expectations around team communication. This plays out in:
Regular team meetings on Zoom.
Daily review of the team's work and effectiveness with work reporting.
Hear more about these daily communication practices in this video clip.
They've also implemented effective communication with their external audience.
"Through [the COVID-19] process, we updated our website, we pushed information out to as many folks as possible: Chamber of Commerce, the rotary."
Planning and Equipping
To plan ahead, Chris and team use the above skills to establish plans and put them into place.
For example, they had set up a crisis management plan before the COVID-19 pandemic hit, and they were able to adapt it to the current circumstances. They even had plans for serving citizen needs remotely.
"Our staff developed a contingency plan months ago to support homeowners who experience an emergent plumbing, sewer, stormwater or hot water heater issue. All of these permits can be done on [our online] portal," Chris says.
"While other municipalities initially closed up shop or significantly reduced their ability to process requests, Mount Vernon was generally business as usual. We had a plan for a virtual office months ago, and staff have ensured that the customer experience is the same and they are seamlessly making it happen. Bottom line, customers are pleased with transparency and efficiency."
Watch and listen to Chris talk about planning for the future in this video.
Chris also says he uses a "train, staff, and equip" mantra to make sure his team has the tools and technology they need to work efficiently and effectively.
Read more about Mount Vernon's story in their client success story.
New, Reduced Membership Dues
A new, reduced dues rate is available for CAOs/ACAOs, along with additional discounts for those in smaller communities, has been implemented. Learn more and be sure to join or renew today!