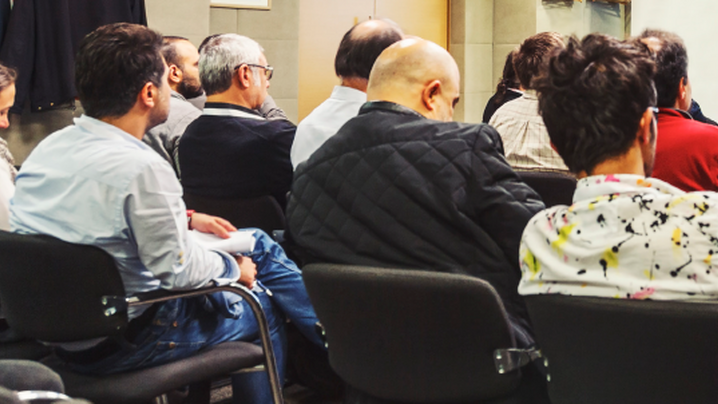 If you want to ensure that your citizens are well educated about budgetary issues, it all starts with effective communication and engagement.
That's what Gary Kent strongly emphasized at the 2016 ICMA Annual Conference in Kansas City. Kent, commissioner of corporate services and chief financial officer for Mississauga, Ontario, Canada, gave the presentation, Budget Engagement That Works, and noted that when it comes to the budget, local governments should spend time on higher levels of engagement because it helps:
Educate
Obtain buy-in
Build trust
Increase transparency
Make room for innovation.
The main challenge for any of the above is finding strategies to engage citizens in ways that allow them to truly understand what their interests are in the context of their local government's budget and that provide the local government with ongoing useful input. This involves two-way communication in which citizens and government officials can not only make declarative statements but can also ask each other questions, make clarifications, and follow up on important points after the fact. The following recommendations from the ICMA InFocus Report, Effective Budget Communication, will offer some suggestions specific to fostering two-way communication in the budget process.
1. Provide a variety of venues to engage citizens
In a recent Local Government Review article, it was reported that most local governments continue to hold town hall meetings, especially during the budget process. Face-to-face communication remains the most effective way for citizens and government officials to work through complicated budget issues. However, meetings are unlikely to attract a broad and representative group of citizens, so local governments have sought other ways to engage residents, such as social media, online suggestion boxes, and online civic engagement tools. As mentioned above, the budget process is likely to attract more citizen interest than other policy areas because it directly affects their personal financial situations. The key to encouraging public participation in the budget process is to provide a variety of venues so that different residents will be able to participate in ways that they feel most comfortable.
Success Story: In addition to a series of community budget meetings, San Antonio, Texas's "Budget Input Box" program provides both an online submission form and several physical drop boxes throughout the city where citizens can voice their opinions about budget issues. The physical boxes are an important alternative to the online drop box because some residents may not have Internet access or will simply be more comfortable submitting comments and ideas in hard copy.
2. Provide ongoing budget communication
Many local governments produce and make publicly available quarterly or monthly budget/financial updates. However, these reports are usually formatted as abbreviated versions of comprehensive annual financial reports and are not usually written for a lay audience. Citizen communication about budget issues is often limited to a brief window of public comment immediately preceding budget adoption. Only in rare cases do local governments actively communicate with citizens about post-adoption processes, such as budget adjustments and reprogramming, implementation challenges, progress on capital projects, and the causes and consequences of budget variances.
Success Story: In Kirkland, Washington, city-led focus groups in 2011 identified the lack of ongoing communication as a barrier to greater public participation in city government. In response, Kirkland began to produce its Budget Bylines newsletter to update residents on ongoing budget-related issues. In November 2012, Kirkland voters approved propositions that provided for annual levies of $3 million for streets and $2.35 million for parks. A month later, the city issued a Budget Bylines newsletter providing more detail about how the city planned to use the funds. Of course, any local government in its situation would have made plans to use the funds, but by taking the extra step to put together a brief newsletter, Kirkland kept its residents updated and engaged.
3. Clearly show how citizen input is used
Another issue of Kirkland's Budget Bylines newsletter shows a figure called the "Kirkland Quad," which is a unique way of integrating three sources of information about a list of government services: budget expenditures, citizen opinions of performance, and citizen opinions of importance. The citizen opinions of performance and importance were taken from a 2012 community survey. Borrowing a technique from marketing research called Importance-Performance Analysis, the data on importance and performance are arranged in a quadrant with the vertical axis showing increasing importance and the horizontal axis showing increasing performance. Each data point represents a particular program, which is listed along with its FY 13–14 preliminary budget expenditure. The diagonal line is intended to represent agreement between how important a city service is and how well it performs.
The newsletter explains that city leaders use the Kirkland Quad to set priorities in budgeting. In particular, they plan to dedicate more resources to services to the left of the diagonal line—those that are not performing well relative to their importance. This relatively simple exercise is a great example of how local governments can show their residents exactly how their input and opinion influence the budget decision-making process.
What other tips do you have for fostering two-way communication during the budget process? Share with us in the comments.
Content in this article was adapted from the ICMA InFocus Report: Effective Budget Communication, a publication that outlines best practice principles for using the budget as a communication tool. It provides several examples of simple but effective techniques designed to promote effective citizen understanding of and participation in the budget process. Download today. 
Register for the ICMA Annual Conference
Join us September 17-21 in Columbus/Franklin County, Ohio for the 2022 ICMA Annual Conference.
JOIN ICMA TODAY!
ICMA provides the tools, resources and connections to help you become part of the international network of 13,000+ local government management professionals.