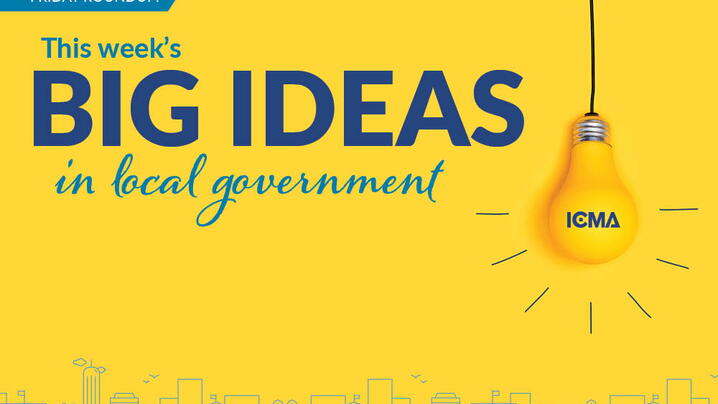 Local government is a busy place, with new innovations working to build stronger communities making news every week. Here are a few of the best ideas from local governments this week to keep you up-to-date on the latest in city and county management!
Free and Reduced Lunches for K-12 Students in Brunswick County, North Carolina
The students in the 19 Brunswick County schools are starting the school year with the option to receive free breakfast and lunch for the next four years. This program, funded by the USDA, is open to all K-12 students and parents do not need to file documentation in order for their children to receive the meals. According to WECT news, before Hurricane Florence, 60 percent of Brunswick County students were receiving free or reduced cost meals. After the storm, about 65 percent of students qualified for the program. This program is aimed at helping families still dealing with the aftermath of the devastation of the hurricane. >> Read more
Facebook is Helping Local Governments Send Out Emergency Alerts
After completing a months-long trial with about 350 local government accounts, Facebook is introducing a new feature to enable local governments and first responders to send out alerts conveying urgent information and warnings to their followers. By filling out a form, local governments can use the alert system to mark posts as notifications for followers. In a recent post, Facebook stated that "since we started testing local alerts, we've invested in making these alerts smarter, allowing partners to specify whether they're sending a missing person alert, a public safety alert or a weather alert."  >> Read more
Using Artificial Intelligence to Fix Potholes in Memphis, Tennessee
To work on fixing a common, but costly issue in many cities, Memphis is testing out AI technology to fill potholes more efficiently. Using video recorded from the front of the MATA buses, and applying machine learning to it, the city was able to teach the computer how to identify potholes and then mark them for repairs. Instead of having to wait for resident complaints, this system allows the staff to work faster to fill potholes.  >> Read more
Want to learn more about communities using technology to improve services? Check out all the latest resources ICMA has in technology and data.
Want to stay in the know about all things local government? Subscribe to the ICMA blog!