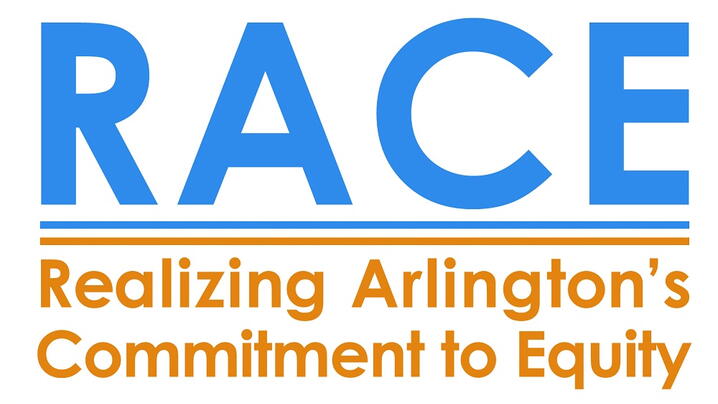 In September 2019, the Arlington County Board adopted an Equity Resolution. Tied to action items developed by Arlington's participation in a racial equity cohort program started at the same time by the Metropolitan Washington Council of Governments and the Government Alliance for Race and Equity, the county posed four questions to apply to its decision-making process that may be helpful to other local governments looking to start or improve upon efforts to advance racial equity and social justice in their communities:
Who benefits?
Who is burdened?
Who is missing?
How do we know?
Samia Byrd, Arlington's chief race and equity officer and deputy county manager, said asking these questions helps county administrators and senior staff with the "how and why" as the county provides services and allocates resources. Byrd added a fifth question to focus on action:
To avoid the common trap of having these broad-ranging efforts fall to one person, Arlington has a racial equity core team. Every department is represented. The goal is to connect the work of each department to the same vision, mission, and goals, taking an enterprise-wide approach to advance racial equity as a county-wide and community priority.
Four Goals: Normalize, Organize, Operationalize, Assess
Based on GARE's model of change theory, Arlington wants to "normalize" conversations about race. Shared knowledge and being able to use the same terminology will help the county understand what each person is saying and why.
"Organize" refers to a sustainable and supported structure. Organizing is getting the right people and resources in place to do the long-term work.
"Operationalize" hits on Arlington's five questions, to consider the impact policies, plans, and decisions have on all residents and employees; and knowing how to use and apply a racial equity lens for budget, resources, policy decisions, processes, and collecting data.
Assess, added specifically for the county's efforts, is to evaluate and measure how our people and systems are evolving to see where we are and what may need to change.
Dialogues on Race and Equity (DRE)
An example of this work in action is Arlington's Dialogues on Race and Equity program. The county partnered with the Challenging Racism organization, as well as local businesses, nonprofits, and faith networks for a virtual community-wide program focused on discussing privilege and bias.
Throughout the fall of 2020, DRE showcased a series of virtual conversations that welcomed all residents and community groups to talk, learn, and share ideas to address racial equity. It also included a community-wide assessment on race and equity.
Arlington's assessment had more than 2,800 responses to use to gauge experiences and perspectives on race and equity.
Arlington's DRE Together Partner Toolkit includes content, templates, resources, and ideas to help promote similar efforts in any community. The toolkit is intended for DRE partners, which include businesses and nonprofit and faith-based organizations who were trained through this program to host conversations within their organizations.
Continuing Efforts
Arlington is in the process of drafting policy for renaming parks, facilities, and streets, as well as deciding on a new county logo. "The desire for change and the will to accomplish it are driven by the community," said Arlington's assistant county manager of communications and public engagement, Bryna Helfer.
Additional initiatives include Police Practices Group, Housing Arlington, Restorative Arlington, Digital Equity, and Health Equity: Destination 2027.
The ongoing endeavor for racial equity and social justice can be difficult, slow, and meet resistance. Still, Arlington's efforts show that listening is important.
"Have and apply an equity mindset," said Byrd.