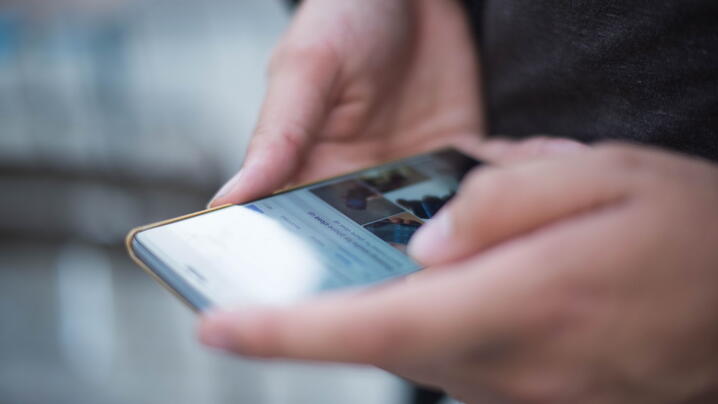 by Sara Seng, senior IT specialist, Temecula, California
Utilizing modern, efficient technology and prioritizing citizen engagement are key components of successful municipal operations. Local government processes and the community the government serves are connected, regardless of whether fostering that connection is made a priority. So why not make it a priority? Why not do everything within reach to ensure your citizens have the technological tools they need to stay in the know about what's happening with their government and, by extension, in their community?
The Benefit of Citizen Engagement
When citizens feel connected to their government, the government performs better. Knowing what citizens need and want is the only way to serve them effectively. Nurturing a relationship with the community your municipality serves is truly a win-win, and the best way to connect a local government to its citizens is with technology.
Engagement Tools
Today, the technological possibilities are seemingly endless. But all too often, local governments focus on the internal tools needed to function efficiently and neglect the external or citizen-facing tools that can take the municipality from stagnant to thriving. Those citizen-facing tools are out there, ripe for the picking, you just need to know where to direct your focus.
If you want to strengthen your visibility, transparency, and lines of communication to increase the bond between your citizens and local government, here are some options to consider:
Mobile Apps
Implementing a mobile application (or a few) is a perfect way to effectively connect to citizens. A recent study shows 77 percent of Americans own a smartphone. Capitalizing on that direct line of communication just makes sense, and many state and local governments have already jumped at the opportunity. Take some time to research what your peers are doing and find a solution that meets your municipality's needs. It will pay off. In Temecula, California, for example, we were able to increase the number of civic services issues reported by 400 percent in the first month our app was live.
Videos
The video streaming platform, YouTube, is the second most popular website on the Internet. Recent statistics show the platform has 1.8 billion users who stream 1 billion hours of video daily and each spend an average of 40 minutes on the site — and anyone can create a channel and post videos. Failure to take the time and invest the resources needed to create videos for your municipality is a missed opportunity.
Television
It's important to remember everyone consumes information differently. The larger the population your municipality serves, the more lines of communication you need to employ. Government access television is still alive and well and should be utilized.
Social Media
An article about using technology to engage citizens would hardly be complete without mentioning social media. Almost everyone is active on one or more social media channels, with Facebook alone having more than 2.32 billion users monthly. Nearly everything that goes on in your municipality can be shared via social media in some way. When used effectively, local government social media posts have the potential to connect your community's citizens to the municipality and to each other. My municipality has seen higher turnouts at groundbreakings, park openings, and other community events thanks to active social media engagement, not to mention increased awareness and transparency for our citizens.
Internal Tools
Sometimes the technology your municipality uses internally has additional citizen-facing modules or applications you can utilize. Research your vendors' product offerings and work with their sales reps to ensure you're not missing opportunities to connect with your citizens by extending your current functionality.
Connect Your Community
Get to know your constituents. Create an app that allows them to report public works issues, voice concerns, email council members, access news stories, or do anything else related to local government for which they have an interest. Produce videos showcasing events, groundbreakings, park openings, and other exciting things happening around town. Broadcast council meetings, public service announcements, and other public affairs on GATV. Share updates on things like gas leaks, street closures, and other important happenings on social media. Attend trade shows and request product demos to ensure you're not missing out on things like citizen-facing dashboards or portals integrated with tech you are already (or want to be) using.
Our nation is becoming increasingly reliant on technology. We all have an unbelievable number of tools at our fingertips, waiting to be utilized. Local governments have the power to change the stereotype that technology is isolating. We have the power to create a digital infrastructure that bridges the gap between governments and citizens. There's no reason not to reach out and take what is offered: the technology to create thriving, connected communities.
Sara Seng is a senior IT specialist who works for Temecula, California. She has actively participated in several citizen-facing technology implementations, partnering with companies like MyCivic and Tyler Technologies, and has helped her city create internal technical resources to connect to its citizens.