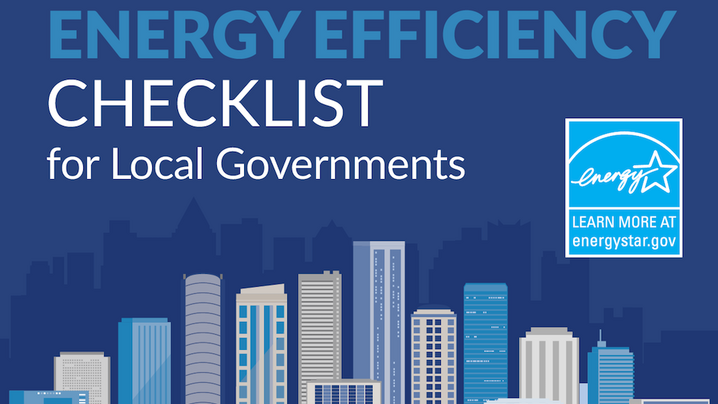 This "ICMA Energy Efficiency Checklist for Local Governments" provides a simple yet broad list of steps to improve energy efficiency in communities. 
Energy efficiency is an important part of a vibrant, sustainable community. Making improvements in day-to-day local government operations can provide many benefits, including reduced energy costs, economic growth, and environmental protection. Local governments can take simple steps to lead the way.
Beginning with an energy audit of buildings, local governments can benchmark the performance of their buildings and develop a strategy to save energy and money. It's also important to understand the different financing mechanisms available for making energy efficiency improvements. Local governments can then design and implement polices to improve their community's self-reliance, save consumers and residents money, create local jobs, and protect the environment.  
Leading by example to improve energy efficiency and to highlight successes is a great way to inspire the rest of the community to do the same. Have some fun too by hosting an energy efficiency competition! By staying engaged with key stakeholders and up to date on new strategies, local governments can continue to make their communities healthy, resilient, and sustainable.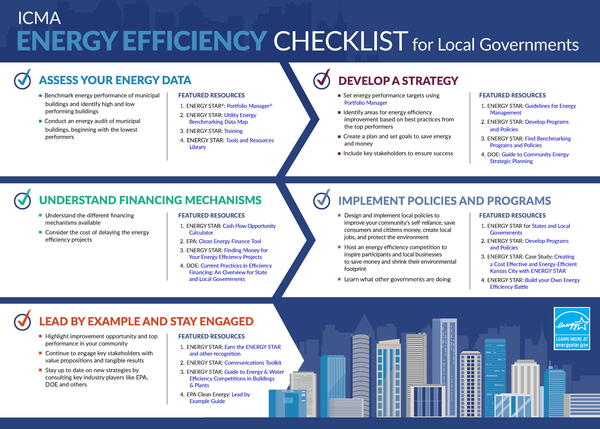 The "Energy Efficiency Checklist for Local Governments" features many ENERGY STAR® resources. Through ENERGY STAR, the U.S. Environmental Protection Agency offers state and local governments a proven platform for saving energy. Learn more about how you can leverage the ENERGY STAR platform in your programs and policies.
New, Reduced Membership Dues
A new, reduced dues rate is available for CAOs/ACAOs, along with additional discounts for those in smaller communities, has been implemented. Learn more and be sure to join or renew today!