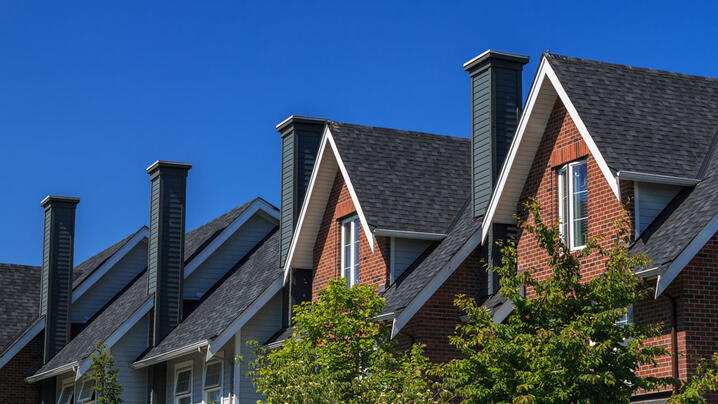 On September 4, the Centers for Disease Control and Prevention (CDC) enacted an unprecedented, nationwide eviction moratorium. The emergency health order is intended to help mitigate against the further spread of COVID-19 by protecting qualifying renters from eviction for nonpayment of rent through December 31, 2020.  
This eviction moratorium is crucial to temporarily halting a potential surge in evictions and protects more renters than the CARES Act moratorium that expired in July. However, it does not offer rent forgiveness. Additionally, it does not prohibit landlords and property owners from charging late fees while the moratorium is in place nor does it provide financial assistance to those facing foreclosure. Thus, the likelihood is that this action will simply delay the evictions once rent is due in January 1, 2021. Of course, only the federal government has the power and resources to fund rental assistance at the scale required to keep renters stably housed for the long term. Until then, there is much that needs to be done in order for renters to tap into the CDC protections. (Learn more about the criteria, limitations, and penalties associated with the policy).  
What can city and county managers do?  
The effectiveness of the CDC's eviction moratorium comes down to two things: public education and enforcement, two areas in which city and county managers can play a critical role.  
Public Education 
The protections under the order are not automatically bestowed upon renters who meet the qualifying criteria. Instead, each qualifying household must invoke those rights by submitting this declaration form to their landlord or property owner attesting that they meet the set criteria. Without a nationwide public information campaign to educate the nation's 44 million renter households about these protections, this task falls to state and local authorities.  
Concerned that tenants could miss the opportunity to assert their rights, local governments are stepping up to educate their constituents. For example:  
City and county managers should immediately engage legal service providers, tenant advocates, resident organizations, housing authorities, regional housing collaboratives, and faith-based groups that are connected to their communities and can help educate residents. Just Shelter maintains a state-by-state list of anti-eviction counsel organizations. The media is, of course, another powerful communications tool.  
Enforcement 
The CDC's moratorium is nearly silent on the issue of enforcement, leaving this role to state and local authorities. As a result, the issue is being adjudicated in rent courts around the country. However, there have been wide variations in how court systems have interpreted and enforced the order, ranging from court systems that have said the order means no eviction activity whatsoever can take place, to judges who have incorrectly tied this to a different moratorium that was enacted under the CARES Act (and has since expired). 
Each state's judiciary can play a critical role in providing guidance to its judges and can play a central role in educating tenants on available resources and legal rights. For example, the Texas Supreme Court recently ruled that any eviction citation must include information for the tenant on the CDC order and a copy of the required declaration form, effectively creating an automatic notification system.  
A Word on Rental Assistance 
If Congress and the Administration do not enact and fund robust rental assistance before the order expires on January 1, 2021, the back rent will become fully due for millions of renter households. This could be potentially catastrophic, as renters who cannot pay their rent are unlikely to have the necessary savings to become current on their rent all at once.  The moratorium expires during one of the coldest months of the year.  
Many cities and counties operate locally funded rental assistance programs. There is no question that most of these programs are underfunded, and that most local governments face historic budget shortfalls. Nonetheless, there is room for creativity:  
Engage elected officials on the use of additional Community Development Block Grant (CDBG) dollars provided by the CARES Act for rental assistance. Not all communities have decided to tap into this resource for the purpose of rental assistance, but the most recent tranche of funding from HUD allows governments to provide up to six months of rental assistance to qualified applicants – twice as long as under the traditional CDBG program.

Tap into remaining allocations of Coronavirus Relief Fund dollars, also made available by the CARES Act. Some local governments are debating how to spend the remainder, and rental assistance is an ideal (and eligible) use.  

Engage landlords and property owners, most of whom have been working diligently to offer forgiveness or flexibility to tenants if they can afford to do so.  Recognizing the fiscal pressures on landlords, some local governments, including Adams County, Colorado, allow landlords to apply for rental assistance on behalf of their tenants. Around the country, tenants have been able to take advantage of partial payment plans and credit card options that, while not ideal, would keep the tenant from facing a massive balloon payment when the moratorium expires and provide at least some cash flow to the owner. 
The CDC moratorium on evictions, while necessary, is a half measure that will delay, rather than prevent evictions. Emergency rental assistance is the only long-term solution to keep residents stably housed throughout the crisis.