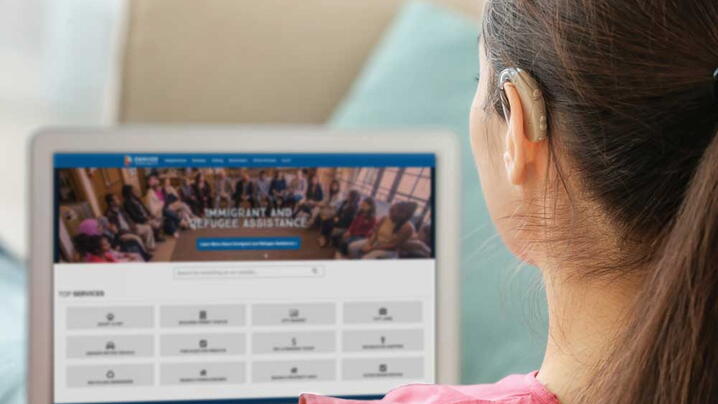 In her August PM magazine article, "Refreshing Your Community Brand to Drive Economic Recovery," Jacqueline Basulto, founder/CEO of SeedX, Inc., a digital growth and business development firm, covered the basics of branding and digital performance marketing. She dug deeper into these capabilities and how they can solve problems and lead to new opportunities in your community at her 2021 ICMA Annual Conference trailblazer session, "Master Digital: Taking Your City Online in 2021."
What stood out the most in Basulto's presentation was this statement:
"Your website should be a 24/7 representative that can sell your community and educate anyone on its offerings all day, every day."
Think about it. Anytime someone Googles your community or surfs Facebook and finds you, the click always leads back to your website, and if it doesn't, it should. To ensure that your website is engaging your community and those beyond it, here is your guide to building a digital nucleus.
Communicate your community's strengths.
What makes your community unique? What's the value of being a resident? Illustrate these qualities in your branding, messaging, and the pictures you select for your site—and be consistent!
Guide your website visitors with calls-to-action.
Cater to the needs of your residents and businesses (or potential residents and businesses) by considering the following calls-to-action on your website homepage or navigation menu:
1. Why [YOUR COMMUNITY NAME HERE]. This type of call-to-action (or page on your website) can cover such topics as: Why should people consider your community? What are the perks of living there?
2. Business services. Your economic development team would appreciate this page. Explain here why this is the best community to establish, locate, and expand a business. Include data, if possible.
3. A quick reference section for popular services. Look at the Google Analytics data on your website, identify where people engage the most, pull the pages where visitors engage the most, and develop an access point at the top of your page so people don't have to search for pages of interest. This can include links to such pages as adopting a pet, government job openings, permitting and inspection portal, paying online, or registering for a COVID-19 vaccine.
4. Upcoming events. Residents are always looking for something to do. Make your website the spot for how to find out what's happening in your community.
5. How to connect with your government. There's nothing residents love to do more than offer feedback. Provide them with those types of opportunities in a section dedicated to connecting, including sharing ideas online, subscribing to a newsletter, providing ways to participate in the community, getting information on council meetings, and providing community contact information.
6. Give people tools to plan a trip to your community. This is the perfect opportunity to connect with your CVB to navigate restaurants, music events, and lodging.
Collect your web visitor's contact information.
"Your website visitors will never come back unless you follow up with them," Basulto stated. "It's crucial to ask for their email address or phone number to continue to engage and educate them about your community."
Additional Tools and Metrics for Success
Depending on your community's goals, many problems can be solved with a solid, easy to navigate website. But there are other tools communities can take advantage of, such as online advertising, email marketing, text (SMS) messaging, social media, and more. To learn about these tools and metrics for success, register for 2021 ICMA: Digital and watch this session on-demand. 
Join thousands for the 2021 ICMA Annual Conference, October 3-6, where attendees will RESTART by learning from the hardships, focus on what matters, and chart a new course for their communities in the year ahead. Gain full digital access to keynote and trailblazer speakers, 100+ dynamic sessions, 20+ livestreamed sessions, and conversation huddles through December 31. Register today!