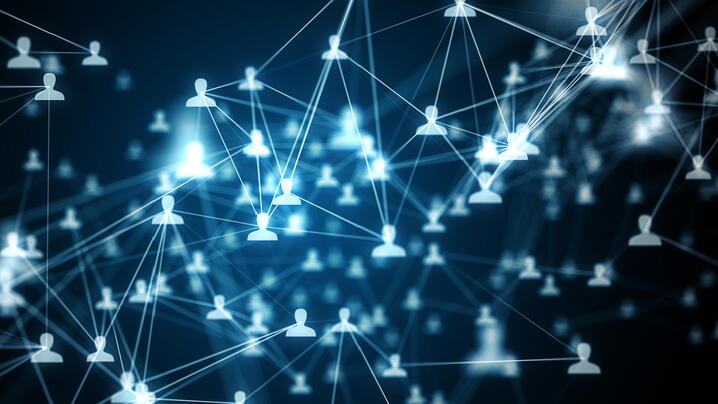 Can your organization achieve its goals and mission without including equity? If your answer is no, then equity considerations need to be woven into your organization's daily decision-making. While it may be easy to think of equity work as being more conceptual, that could not be further from the truth. Using data to uncover disparities and advance inclusive growth can help your organization reach all new heights and your community achieve a more equitable distribution of well-being.
Equity work is not a cookie cutter task, and there is no "one size fits all" way to achieve equity across all fronts, which is why applying data tools to inform policy and priority setting will foster more equitable outcomes that are tailor-made to fit your community's unique needs. During Mapping Inequity: Partnering for Data-Informed Decision Making, ICMA hosted a panel of experts on data-driven equity from the University of Virginia—Michele Claibourn, Alissa Diamond, Siri Russell, and Barbara Brown Wilson—who walked through creating an equity profile of your community, developing an equity atlas, and what positive outcomes can result from using data tools to fuel equity work within your own locality.
Equity Profile
Creating an equity profile of your community will help to build a shared understanding of where your community stands. Each community's unique equity profile analyzes several conditions that contribute to overall well-being across both demographic groups and geographic areas. This report looks at various outcomes for those in your community based on race, gender, age, etc., and determines if those outcomes are equitable across different groups. This is done by using the American Human Development Index (AHDI), which evaluates health, access to knowledge, and living standards in local contexts to assess specific measures of well-being. Applying this index to your community can uncover any geographic and racial/ethnic discrepancies in scores between neighborhoods, which indicate critical differences in access to your community's resources that promote well-being. Once these disparities are identified, this data can be used as a compass to equitably distribute resources and narrow those gaps.
Your organization has an obligation to consider how it can promote well-being not just in some parts of the community, or for some residents, but for all residents in your locality. Your community's equity profile provides an opportunity for local government staff and community members to broaden understanding of how well-being is experienced throughout your community and serves as a benchmark for regularly assessing conditions throughout your community. By creating an equity profile, you become a well of knowledge and understanding of your community's unique needs in order to execute equity-informed decision-making.
Equity Atlas
Once the community equity profile is complete, that data can be used to form an interactive equity atlas. An equity atlas is a data and policy tool for leaders and advocates designed to advance a more equitable community and help citizens hold decision makers accountable. This tool allows users to obtain an expanded definition of equity by making varying disparities more visible, tangible, and thus, easier to understand. Designed to be interactive, the equity atlas integrates your community's unique data from their equity profile and displays it in a way that is easy to interpret. An example of an active regional equity atlas can be found through the University of Virginia's Equity Center, which focuses on the greater Charlottesville region.
In this example, users can use the interactive dashboard to visualize real data like life expectancy, percentage of those with health insurance, graduation rate, poverty level, home ownership rate, and more as it relates to different races represented in the community. The Equity Center made replicable code available for you to create an equity atlas of your own locality. With the help of this tool, you will be able to identify disparities as they relate to different key indicators, putting a clear, irrefutable spotlight on what areas require the most attention in your community in order to achieve more equitable outcomes across all markers of success.
Getting Started in Your Locality
While analyzing community data with these easy-to-digest tools is essential to putting a much-needed spotlight on the precise impact of disparities that your locality is experiencing, this work should not allow you to lose sight of the importance of learning about the real lived experiences of those in your community. Data is important, but stories are far more impactful.
Before creating an equity profile and equity atlas within your locality, physically going out into your community to listen to people's lived experiences and stories will help you get an initial gauge on where your community stands and will act as a compass for your work moving forward. Assemble an equity working group by going to different community events, shops, sporting events, markets, gas stations, etc., in both rural and urban areas within your locality to gather different folks who are willing to speak with you about their lived experiences within the community. Bringing these new and different voices to the table will give a well-balanced idea of where your community currently stands and will help guide your path to introducing more data-driven tools into your equity work. Once the equity profile and equity atlas have been created for your community, those data findings can then be compared to the different accounts of lived experiences that were originally shared during the equity working group phase.
Outcomes of Equity Work
The ultimate goal and positive outcome that your community can enjoy as a result of this essential work is bringing equity into the conversation for all areas of community planning and decision-making. With such a distinct magnifying glass being put on the disparities experienced throughout your community, the pressure will be on to do whatever it takes to close those gaps. This data will finally give equity work the seat at the table it has always deserved. As an even greater argument for the use of these tools, although they are initially used for equity work, they can easily be taken and applied to other areas of interest within local government, like climate change, COVID-19, etc., resulting in even greater outcomes for your locality beyond equity.
Keep in mind that applying such tools to your locality is only the beginning and they are only meant to act as a guide toward future equity efforts. Once you have uncovered the disparaging gaps within your community, it is your job to continue the work in order to close those gaps. For more information and equity resources, you can view the recorded presentation for Mapping Inequity: Partnering for Data-Informed Decision Making, explore the University of Virginia Equity Center, and visit ICMA's resource hub for all things equity.
JOIN ICMA TODAY!
ICMA provides the tools, resources and connections to help you become part of the international network of 13,000+ local government management professionals.