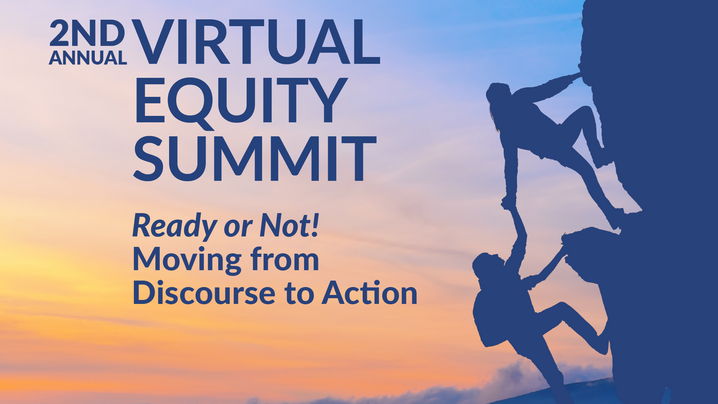 How can you leverage the budget to advance equity in your community? While proper planning and passion for this essential work is important, ample funding is needed to turn equity expectations into reality. For ICMA's second annual Equity Summit: Ready or Not! Moving from Discourse to Action, Chris Fabian, co-founder of RESOURCEX, dove into the mechanics of how getting better budget proposals can make all the difference in advancing equity, by giving these initiatives the funding they need to succeed. Through a combination of better budget development plans and readily available resources to fund solutions, utilizing the budget to advance equity is within reach!
Better Budget Development Plans
Leveraging the budget to advance equity initiatives all begins with better budget requests. A budget proposal tailored to equity cannot be passed if it's not presented in the first place, so fostering a system for better budget proposals is key.
A typical budget development process is as follows: a fiscal reality check where the tone of the budget season is set, budget instructions are deployed, budget requests are due, budget proposal presentations take place, deliberations on proposals are held, recommendations are made, and finally, the budget is approved. In order to achieve the end result of equity initiatives being woven into the budget, equity needs to be amplified as a top organizational priority in the beginning stages of the budget development process.
To keep things fresh and relevant, an audit of current programs needs to take place, determining what each program does, how much each one costs, and  their impact on equity. Once there is a full analysis of current programs, an action plan must be developed to determine how to best meet equity goals. The equity action plan will paint a clear picture of what your organization should do more of, less of, and what new programs should be offered to achieve organizational priorities. This thorough process will garner far more game-changing proposals tailored to your organization's clearly expressed equity goals.
Readily Available Resources to Fund Solutions
Before resources can be deployed to proposed programs, each proposal should be scored based on metrics like feasibility, equity, eligibility, climate impact, community feedback, complexity, and anything else your organization holds as a priority. Once a score has been allocated to each proposed program, these proposals can be prioritized using a tiered system. Tiers one and two should include programs that have the most immediate impact, are ready to implement, and are highly important. Tiers three and four should include programs that are also highly important, but may not be as urgent or ready to implement. Beyond tier four includes programs that may not be as high on your organization's list of priorities or may not be feasible within the time frame. In addition to the scoring process, a peer review of proposals should take place so outside feedback is given on the importance of each proposal, and that feedback can be considered.
Once proposals that champion equity have been scored, reviewed, and selected, resources are needed to breathe life into them. Scores allocated to each proposal by the department can be compared to the peer review scores to see how closely they align. Once a comparison has been made, prioritize spending based on which proposals scored the highest. Resources should then be reallocated as needed to give appropriate funding to each proposal. This way, funding is equitably dispersed among the programs that need it most.
---
You are only able to approve good, meaningful proposals that truly make an impact on equity if good proposals are submitted in the first place. The combination of better budget development plans and readily available resources to fund proposed solutions is the secret sauce to yield programs that meet equity goals.
If you need help mapping the next steps of your equity journey, look to ICMA's equity resource hub.
New, Reduced Membership Dues
A new, reduced dues rate is available for CAOs/ACAOs, along with additional discounts for those in smaller communities, has been implemented. Learn more and be sure to join or renew today!