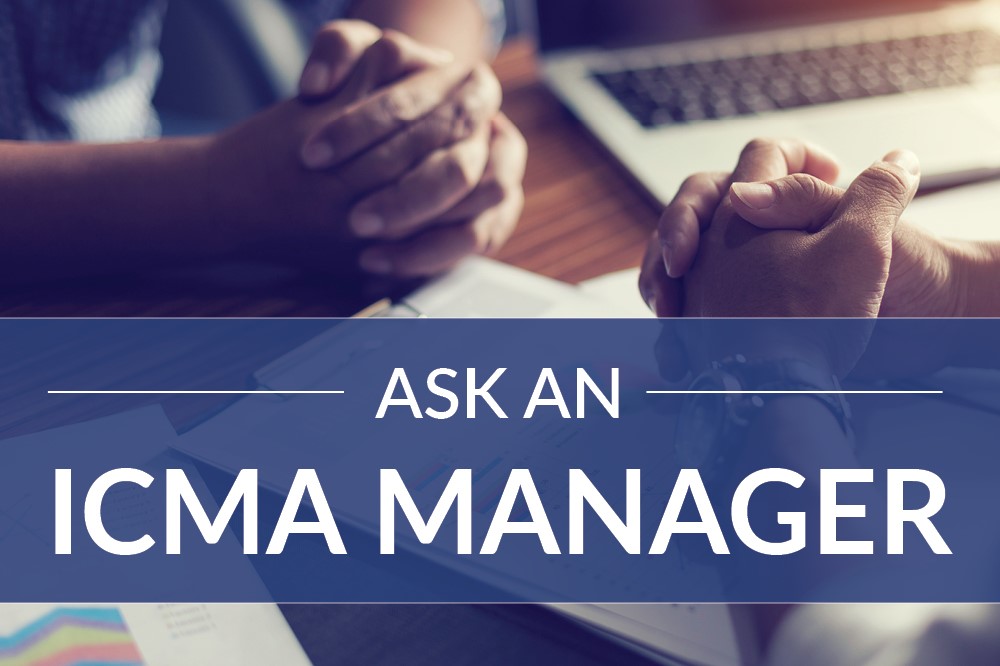 We asked ICMA Executive Board members what they love about their work in local government and what they love about their communities. They highlighted impacting the lives of residents, the importance of service work, and building strong relationships.
What do you love about the local government profession?
What I love most is my really large extended family of colleagues. I am honored to work alongside so many amazingly talented people who I learn from, who challenge me, and collectively we make big impacts in the communities we serve.
- Heather Geyer, City Manager, Northglenn, Colorado (Mountain Plains Vice President)

I love being able to assist a community to achieve its goals and help move the community forward in a positive direction.
- Christopher Coleman, Town Administrator, Westwood, Massachusetts (Northeast Vice President)
I love the local government management profession because it is an honor to be in the business of implementing democracy for local residents.
- Wally Bobkiewicz, City Administrator, Issaquah, Washington (Midwest Vice President)
After many years serving the nation…from one locality to another, city management allows me to continue to serve, working with a first-rate team of professionals to provide essential public services to citizens every day.
- Peter Troedsson, City Manager, Albany, Oregon (West Coast Vice President)
The daily, almost minute-by-minute, variety of opportunities to positively impact peoples' lives.
- Michael Land, City Manager, Coppell, Texas (Mountain Plains Vice President)
What do you love most about your community?
What I love most about my community is the people of Northglenn; they are truly the heartbeat of my community. This includes residents, businesses, elected officials, and staff. Our community is committed, passionate, and we want to do everything possible to make Northglenn shine!
- Heather Geyer, City Manager, Northglenn, Colorado (Mountain Plains Vice President)
The residents are so proud of their community. This community has a small-town feel with residents who have a great vision for tomorrow and tremendous support for the professionals helping to move the community forward.
- Christopher Coleman, Town Administrator, Westwood, Massachusetts (Northeast Vice President) ­
In a small city in western Oregon, surrounded by natural beauty, what I love most is the warm spirit of this historic community, and the sense that volunteerism is alive and well.
- Peter Troedsson, City Manager, Albany, Oregon (West Coast Vice President)


The passion the community has for being who it is. The strong relationships that bind neighbors to neighbors, residents to the city and school district, the amenities, and the support of the business community.
- Michael Land, City Manager, Coppell, Texas (Mountain Plains Vice President)