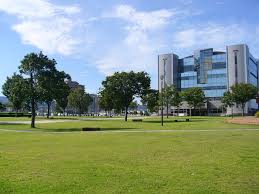 This past weekend I visited a park and spent the day canoeing, swimming, and walking.  This got me thinking about how urban areas across the country are promoting recreation by designating open space areas. Open spaces are undeveloped zones within a municipality that the public can access.  These spaces include:
Green space (land that is partly or completely covered with grass, trees, shrubs, or other vegetation)
Schoolyards
Playgrounds
Public seating areas
Public plazas
Vacant lots.
After researching open spaces, I found some great resources you could use when developing open spaces in your community.
How have open spaces impacted your community?  What are some cost-efficient strategies to develop and promote these open spaces? Please share your comments below.
Douglas Shontz
Knowledge Network Intern