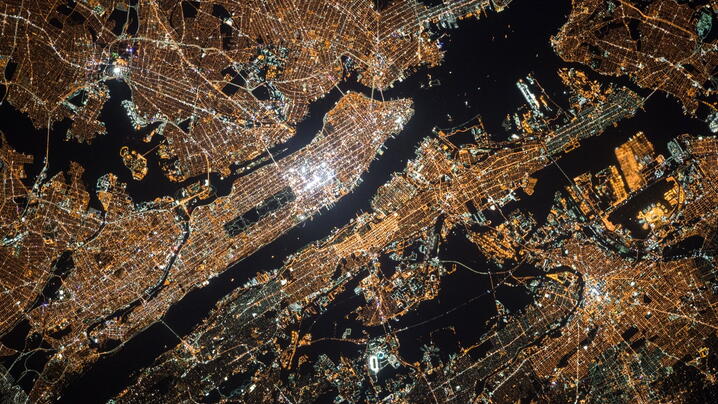 by Todd Green,  co-founder, and CEO of Pubnub
People might rant and rave about the world's natural beauty and sing of "wide open spaces," but they certainly aren't flocking to the countryside when it's time to settle down. A recent United Nations report indicates that 54 percent of the world's population resides in urban areas, a far cry from the 30 percent who lived in those areas in 1950. That same report predicts that 66 percent of people will live in urban centers by 2050.
This not-so-gradual urbanization process means people entrusted with running the world's local governments must find new ways to manage complexity and efficiency, while also controlling costs and maintaining standards of living. This is no small challenge.
Smart Cities Never Sleep
Truly smart cities track data surrounding every element of infrastructure: power, water, sanitation, traffic, environment, and others. The stream of data is constant, allowing leaders to monitor these elements in real time and implement automated systems that trigger actions based on data trends. Urban planning increasingly involves the Internet of Things (IoT), and humans can delegate some of the decisions of community life.
Image recognition technology, for example, collecting and displaying traffic data that can serve as a substitute for boots on the ground. The technology monitors streets for double parking, loading, traffic congestion, and more, then streaming the data back to a central dashboard. The technology offers local government officials accurate data on changes they could make to a street's layout, but it's also able to notify law enforcement of infractions and issues.
Solving tomorrow's problems will require smart people to make quick, effective decisions; it also means smart cities will need to enable leaders to make those decisions based on accurate real-time data.
A Match Made in Heaven
A marriage between mapping platforms and the IoT provides one of the most powerful ways to instantly make a local government smarter and more connected. Any large community worth its salt should already have sophisticated mapping software for routine purposes, but connecting that software with IoT creates tremendous potential to improve safety, efficiency, and sustainability.
When hundreds of government agencies and departments can quickly and accurately share information through real time data streaming and live maps, natural disasters become much easier to manage. Communities can use multiple data feeds to monitor at-risk areas and address the potential danger of major weather patterns and how, for example, they might affect infrastructure. In the case of a disease outbreak, health services departments can view heat maps to see where cases are starting and being treated, helping officials manage logistics, facilities, and resources more efficiently.
Which leads to another area of improvement: efficiency. Connected maps let officials track patterns in public transportation while identifying congestion and infrastructure issues.
In New York City, residents and administrators can use Mapbox to track the availability of public bicycle rentals. Officials can use the software to monitor usage trends, allowing them to more effectively determine when to add more bikes to the program.
On the other side of the country, the Los Angeles mayor's office has used data to guide decisions about the more efficient use of financial capital. The data has helped decision makers as they plan budgets and identify areas of the city that need the most investment.
Finally, integrating mapping software with IoT makes local governments more sustainable and improves quality of life. Departments can use maps and data to coordinate maintenance schedules and keep vandalism, litter, infrastructure deterioration, and other threats in check.
Time for Action
The benefits of pairing maps with IoT are clear, but the path to this dynamic duo isn't exactly set in stone. Managers who want to integrate these two technologies should consider these tips:
Explore the capabilities of geoenrichment. Diving into geoenrichment—the ability to add demographic, business, and landscape data to maps and applications—is a key first step in the process. Based on geocoordinates, supplemental data can be pulled in to add clarity or color to maps. It is possible to drill down into the population of an area and then compare it to traffic or waste management data to get a better sense of issues that need attention. It also can help make predictions about future needs, using APIs like Esri's GeoEnrichment Service to query and display information from a large collection of data sets.
Use a cloud-based mapping platform. Esri and Mapbox services allow users to combine IoT devices, big data, apps, and the community with applications to build robust, customizable mapping solutions for smart cities. Premade maps—and an endless number of integrations—allow communities to sidestep any heavy lifting and focus on pulling the right data streams while the vendor handles scalability, managing servers, supported devices and operating systems, and platform updates. Considering the endless amount of available public data and the ever-increasing number of smart devices and connected sensors, cloud-based services continue to get more powerful.
Drink From the Data Firehose 
Maps have gone from static to immersive, and real-time, accurate data is vital to the future of mapping. Data could be coming through unreliable or spotty networks, which makes it even more important to have flexible and lightweight real-time messaging.
Having access management is equally important. You need to be able to turn access to different data stream channels on or off as needed. Processing this data is also crucial, as you'll want to enrich the data before it reaches the map without the need to hit additional servers (which increases latency and cost). Serverless data processing keeps maps fast and more efficient.
Maps and IoT might go together like peanut butter and jelly, but IoT integration won't happen overnight. Considering the rapid urbanization of the world, any efforts to improve the connectivity and technology of our communities is worth the investment. Take steps to begin implementing integrated solutions today, and the community of tomorrow will be an infinitely better place to live.
New, Reduced Membership Dues
A new, reduced dues rate is available for CAOs/ACAOs, along with additional discounts for those in smaller communities, has been implemented. Learn more and be sure to join or renew today!