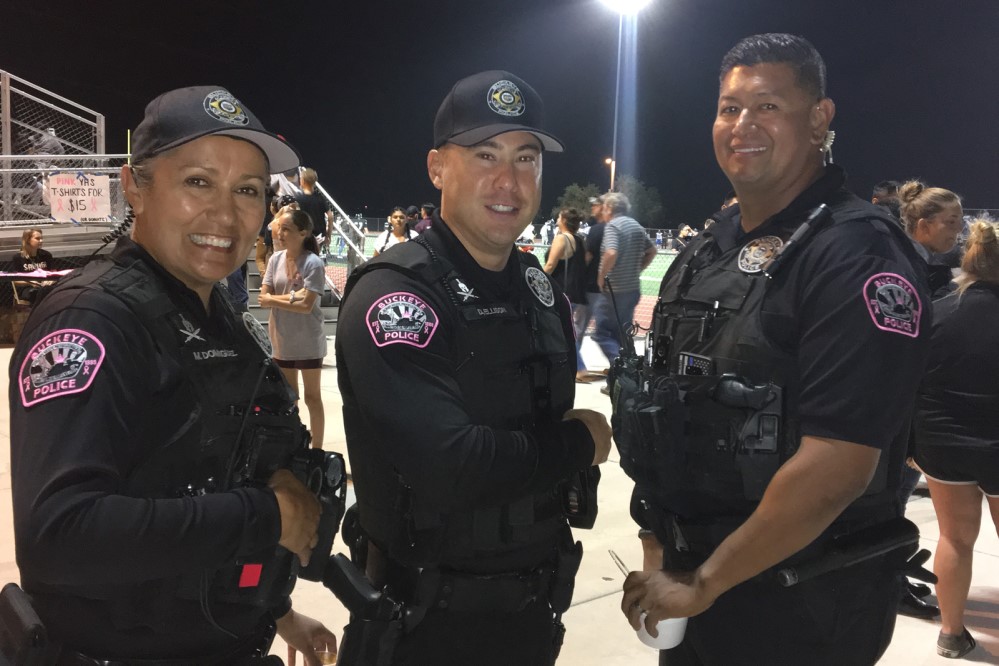 As you head northwest from Phoenix to Los Angeles, the last city you encounter is Buckeye, Arizona. While Buckeye may be another dot on the map to many, it is in fact the nation's second-fastest growing city and has been for the past decade.
According to the 2019 census report, its population has increased by a whopping 56.6 percent since 2010. As the city's population has grown so has its need to keep pace with a diverse, ever-expanding community.
Just a decade ago, the Buckeye Police Department had a slew of challenges facing it: a lack of transparency, accountability, and the right technology to manage its fast-growing community were most notable. But over the past ten years, with the right blueprint in place, the Buckeye Police Department has mapped its way to a successful transformation with steady changes to enhance transparency, drive accountability, and create an open-ended conversation and relationship with its community.
Keeping Pace
In 2012, Buckeye was adding an estimated 5,000 to 7,000 residents per year, and its police department was actively seeking to strengthen the backbone of its workforce to best serve its growing community.
Establishing and implementing sound policy is an essential part of equipping police officers. Good policies help police officers make the best possible decisions in crucial situations and establish expectations for professional and ethical conduct. Additionally, they make sure law enforcement agencies comply with laws and industry standards. They also contribute to a culture of accountability by creating clear expectations, which helps police departments build trust in the communities they serve.
The Buckeye Police Department recognized the importance of policy and began charting a path toward a better protected agency and community. Its combination of simplified policy management and training, accreditation, and enhanced transparency has proved to be a winning formula.
Laying the Foundation
Ed Goodman, accreditation manager, spent more than 25 years at the Rolling Meadows Police Department before retiring as assistant chief of police and taking his talents to Buckeye in 2014 to help advance the police department.
Goodman recognized just where the Buckeye Police Department sat in its evolution of policy management and in its relationship with the community. His first priority was to shore up the way the department created and managed policy.
"When I joined the Buckeye Police Department the first thing I did was change the way we were creating, tracking, and attesting to policies, training, and industry standards," said Goodman. "I enlisted the best document and policy management system out there—a cloud-based compliance software that would allow our team to collaborate in the development of policy, share updates in real-time, and bring our training online."
While shifting to technology was the first step in helping the Buckeye Police Department enhance its policy management game, it wasn't the only one. Goodman remarks that creating policies in a collaborative manner and looking at policies as living and breathing guidelines are crucial elements to transforming an agency's success, as well as its reputation within the community.
"We don't write policies in a bubble. We get local stakeholders involved. Our police association weighs in by reviewing all of our policies and our management team voices their opinion on the creation of policies. For example, if we are developing a traffic policy, our traffic officers are involved," said Goodman. "These are evolving documents that can be tweaked as our community changes."
But Goodman also says it's not just the development of strong policy that has changed the way the Buckeye Police Department works with its community.
An Added Layer of Accountability
Police accreditation was first introduced in the United States in 1979, when the four major law enforcement associations—International Association of Chiefs of Police (IACP), National Organization of Black Law Enforcement Executives (NOBLE), National Sheriffs' Association (NSA), and the Police Executive Research Forum (PERF)—sought to create a credentialing body. The Commission on Accreditation for Law Enforcement Agencies, Inc. (CALEA®) was formed. Since then, CALEA has created a comprehensive set of standards to ensure law enforcement agencies are held to the most effective and responsive policies, as well as the highest level of ethics and professionalism.
According to the Buckeye Police Department's website, "because the process is so rigorous, only three percent of law enforcement agencies nationwide choose to become accredited by CALEA."2
Yet the impact accreditation can have on a community is dramatic. In addition to demonstrating the commitment of an agency to professionalism in the field, according to CALEA, it "assures the community that law enforcement is committed to the highest quality of service and that its policies and procedures are effective, responsive, and current. Accreditation also commits an agency to programs of direct benefit to the public, as well as specific procedures to cope with unexpected man-made or natural disasters."
After several years of working toward its goal of accreditation, the Buckeye Police Department was accredited by CALEA in 2016, and received reaccreditation in 2020. Three years later, the Buckeye 911 Dispatch Center was also accredited, making the Buckeye Police Department the first dual CALEA-accredited agency in Arizona.
As Goodman put it, "This put us in a leadership position within the community—and across the nation. Our community now has stronger faith that we are governed by the gold standard in public safety policies and procedures. Additionally, we now have several law enforcement colleagues from across the country coming to us with questions about best practices in law enforcement."
A Culture of Openness and Transparency
Openness and transparency aren't typical traits the general public uses to describe their local law enforcement agencies. But in recent years, technology has played a key role in helping local government agencies embrace a more open relationship with their communities.
In 2018, the Buckeye Police Department learned of a new capability within its cloud-based compliance software system that would allow it to enhance its relationship with the public. This new public-facing documents feature would enable the Buckeye Police Department to ensure its residents had access to the most current policies and procedures at any time, from anywhere—the same ones its officers reference daily.
"Through the use of public-facing documents, we've been able to provide quick access to our available policies to the community, other law enforcement agencies, the media, and attorneys with little to no staff time," remarked Goodman. "By having our policies available in an open, easy-to-access format, we are demonstrating our commitment to transparency to these stakeholders, as well as our desire to continually improve our practices."
Not only did the use of public-facing documents prove to be key in improving the Buckeye Police Department's relationship with the community by walking the walk of transparency, it also became a crucial element in pushing information to the community when COVID-19 hit the United States in early 2020.
"As soon as any new COVID-19 information came in—and it was coming in in droves—it was made available to the community," continued Goodman.
This feature also proved to be pivotal in 2020 when the election took place as a means to ensure safety and crowd control during an unprecedented time.
True Transformation
Within the past decade, the Buckeye Police Department has addressed its challenges head on, improving its transparency and accountability—and most notably, its relationship with its community—with the right systems and processes, and the technology to simplify its management. And while the growth of this evolving city continues at a rapid pace, the department is now well-equipped to handle any challenges that come their way.
"We are so much better than we were 10 years ago," Goodman said. "Come back and take a look at this agency just five years from now — we'll be so much better. A key element of our success has been the role of technology and the groundwork CALEA has played in helping us to improve."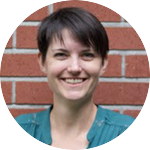 CHRISTINA COOK is marketing manager at PowerDMS, a cloud-based policy management platform that helps government and public safety organizations with transparency, accountability, risk and liability reduction, increases organizational efficiency, and helps save lives.

 
New, Reduced Membership Dues
A new, reduced dues rate is available for CAOs/ACAOs, along with additional discounts for those in smaller communities, has been implemented. Learn more and be sure to join or renew today!