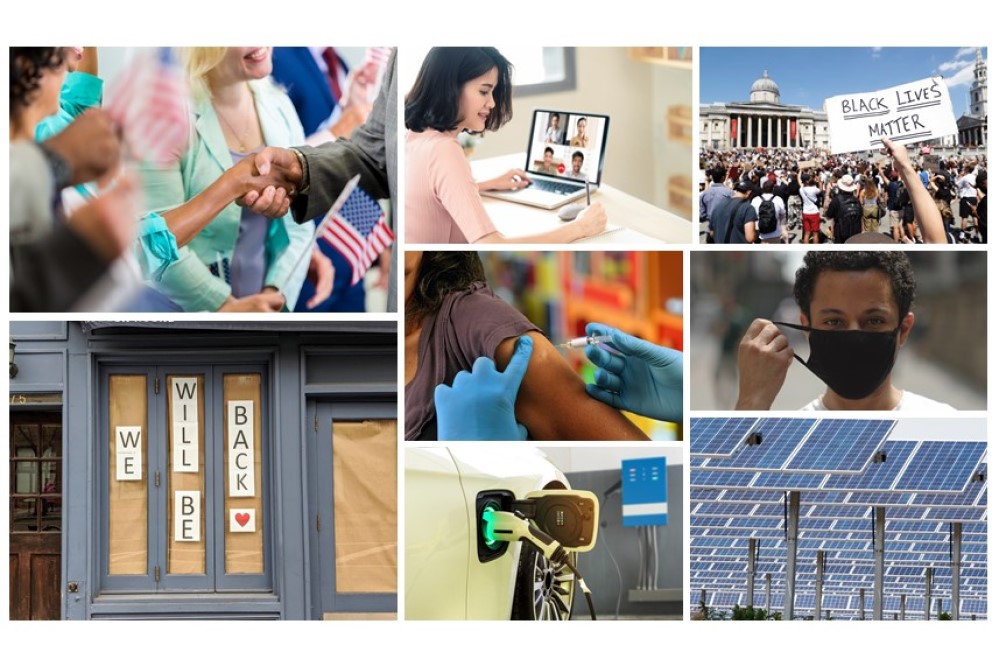 In the last few steps before reaching the podium, I wondered if each one of the several hundred attendees in the ballroom could hear the jackhammering of my heart. Could the kitchen staff also hear it, the lobby clerks, or even the hotel concierge out front?
As an introvert, I have to psych myself up in order to speak confidently to a large crowd and so I had convinced myself that I would be speaking on behalf of all Gen Xers about my generation's future as city managers. In fact, the song "My Generation" was on heavy repeat in my head that morning. And before Baby Boomers start getting too excited, it wasn't Roger Daltrey stuttering in my brain, but rather Gen Xer Billie Joe Armstrong of Green Day doing their punk cover of The Who's famous song.
It was 2013, and I was fortunate enough to be receiving the John H. Nail Memorial Award for California's assistant city manager of the year. In my acceptance speech, I had two intentions. The first was to heap praise on the city managers who came before me, and the second was to wonder aloud how my generation of future city managers could ever possibly live up to the accomplishments of prior eras.
I half-jokingly asked, "Will my generation's greatest accomplishment be making a small dent in an enormous unfunded pension liability?" I look back at that speech now and think, "Oh, how quaint, how exquisitely precious that I was worried there would be nothing overly remarkable in store for the city managers of my time." A few years later, it would be my turn as city manager, and it wouldn't be long after that before things really got interesting.
The Pandemic Years
No one has summarized the past couple years better than pop superstar Olivia Rodrigo in her four-word refrain: "it's brutal out here." Granted, she was talking about life as a 17 year old, but the phrase generally rang true for her over 42 million monthly Spotify listeners, and likely most of the planet Earth. A few examples:
The pandemic with its deaths, hospitalizations, social distancing, disproportionate impact based on race and income, vaccination and mask debates, isolation, and quarantine— brutal.
The United States political polarization, being entitled to one's own "facts," extremism, conspiracy theories, the January 6 Capitol attacks, the backsliding of democracy— brutal.
Climate change, weather extremes, pollution, sea-level rise, natural disasters. The seasons of winter, spring, summer, and fall being officially replaced with flood, drought, wildfire, repeat, sometimes all in the same month— brutal.
As city managers during these years, no matter which generation we hail from, we have all been profoundly affected by these brutal circumstances. This is a shared experience worthy of reflection. How many of you did one or more of these during the pandemic?
Directed your emergency operations center.
Projected huge financial deficits.
Cut costs.
Subsequently found some financial relief.
Enforced controversial public health orders.
Created remote work and new sick leave policies.
Had good employees leave as a part of the Great Resignation.
Took steps to support small businesses.
Increased public communications to try to counter the spread of misinformation.
The shared list goes on and on.
At the same time, America was and is experiencing a racial reckoning. The murders of George Floyd, Breonna Taylor, Ahmaud Arbery, and so many others brought Black Lives Matter and racial equity to the forefront of the country. The books on my nightstand rotated through White Fragility, How to Be an Anti-Racist, The Color of Law, Between the World and Me, The New Jim Crow, The Sum of Us, and more—all bestsellers. It was becoming clear to more and more people that systemic racism was woven through unequal access to housing; employment; education; social services; law and criminality; wealth accumulation; and financial, health care, and other resources.
Counties and municipalities responded by revamping policing policies and procedures, creating equity audits and racial equity plans, conducting equity trainings, forming social and racial equity committees, reviewing roles like school resource officers and mental health liaisons, changing policies to increase housing affordability, joining the Government Alliance on Race and Equity (GARE), and other actions.
I raise the above examples (pandemic, political polarization, equity, etc.) as an incomplete attempt to capture the "feeling" of the challenges and opportunities of the past couple of years. Local governments can be counted on to manage a global public health crisis, to respond to natural and human-made disasters, to do our part on enormous social and cultural issues, to solve budget deficits, to deliver and reimagine municipal services, to focus on cybersecurity and the digital divide, to reduce greenhouse gasses and adapt to sea level rise—just typically not all at exactly the same time.
And while community input is the heart of local government, that has sometimes felt different, too. At the 2022 Cal Cities City Managers Conference, there was a session called "Defending Institutions: Promoting Civic Debate and Rejecting Personal Attacks." The panel called for meaningful civic debate as opposed to what often passes for discourse in the comments of an online news story or on social media. Sacramento City Manager Howard Chan told of personal attacks at his home. Encinitas City Manager Pam Antil described many jurisdictions' city council meetings as, "More often than not, people are coming in hot. Before we've even heard the staff report, overturned an appeal, or taken any action. They are coming in ready to fight someone."
This era of city managers likely felt the weight of so many seemingly intractable issues all demanding and deserving attention simultaneously in an overall national context that was increasingly polarized and showing signs of "collective trauma."
Collective Trauma and Mental Health
Collective trauma is the psychological impact of a traumatic event or stressful experience that affects a group of people or a whole society. One example is the COVID-19 pandemic and its approximately six million deaths worldwide.
Not being a mental health expert, I can't say what should or should not be considered trauma from a medical and psychological standpoint. However, looking at various approaches to healing in response to trauma seems applicable and even necessary as we think about the years after the pandemic.
One approach that speaks to me is from Dr. Shawn Ginwright in his article, "The Future of Healing: Shifting from Trauma Informed Care to Healing Centered Engagement." While trauma-informed care focuses on the individual and their "problems," healing-centered engagement deals with collective trauma, treats the root causes, and fosters well-being. He writes, "A healing centered approach is holistic involving culture, spirituality, civic action, and collective healing." In other words, it is not enough to focus on oneself, but instead on the systems that need to be changed in order to allow everyone to heal.
Another way to understand the national psychological context is to look at stress. The American Psychological Association (APA) recently released its report, "Stress in America 2021," and said Americans "remain in limbo between lives once lived and whatever the post-pandemic future holds." Their research finds U.S. adults (particularly younger adults, parents, and people of color) have higher levels of stress than pre-pandemic times and are struggling with daily decisions.
The APA states, "As a result of stress, nearly three-quarters of U.S. adults (74%) have experienced various impacts in the last month, such as headaches (34%), feeling overwhelmed (34%), fatigue (32%), or changes in sleeping habits (32%). Millennials reported impacts of stress 86% of the time, closely followed by Gen Z adults (84%), Gen Xers (77%), with only 59% of Baby Boomers, and 57% of older adults reporting impacts.
So how does all this play out for city managers of this era? You (and your family and loved ones) are experiencing the traumatic impacts of the pandemic, while also being responsible for addressing the impacts on the entire community. The APA, in 2020's "Stress Management for Leaders Responding to a Crisis," warns stress can take a toll on executive managers in many ways, including:
• Decision making—reduced concentration, limited creativity, missed opportunities.
• Over control—becoming rigid, over-controlling, taking on impossible demands.
• Isolation—feeling isolated, a narrowed perspective.
• Sleep deprivation—reduces cooperation and awareness, increases selfishness.
• Negative mood—displays of negative emotion that reduces confidence and trust.
• Physical symptoms—negative health impacts from minor to extremely serious.
As one example of how this "feels" for city managers, this is an actual text I received in summer 2021, from a city manager who had previously been a police chief:
I've been shot at in my life and people tried to kill me a few times, but this is the most complex issue I have ever faced, and I've never been so stressed and under such intense public scrutiny. Literally everyone is mad at me right now. Just trying to keep swimming.
Clearly, today's city managers have found ourselves at times in fight, flight, or freeze mode, but it is important to have better approaches in order to stay healthy and thrive.
Coping and Thriving
National League of Cities CEO Clarence Anthony reminds city executives that they are on the frontlines of the pandemic, but they can't neglect their own mental health. He says, "Don't be afraid to pause and recognize that our roles are not to just shoulder 100% of the burden [but] to show up for our residents, lead our teams to come up with solutions, and execute on those solutions."
In its "Stress in America 2021" survey, the APA calls out 10 steps that can help people face life's uncertainties:
Be kind to yourself.
Reflect on past successes.
Develop new skills.
Limit exposure to the news.
Avoid dwelling on things you can't control.
Take the advice you would give to someone else.
Engage in self-care to increase happiness and equanimity.
Seek support from those you trust.
Focus on things that are within your control.
Ask for professional help.
It's impressive how much growth and healing can result from each of these steps. For example, regarding "limit exposure to the news," University of California, Irvine, psychologist Dr. Roxane Cohen Silver notes too much media of any kind can undermine mental health and amplify distress. In one staggering example, she and her colleagues studied the Boston Marathon bombings in 2013 and found that people with the most hours of media exposure of the event had higher acute stress than people who were directly exposed to the bombings.
I'd add to the APA's 10 steps some of my own thoughts from the past couple of years on how to cope and thrive. First, in the office:
Be aware that the pressure you put on yourself is usually the heaviest of all.
Remember to celebrate small victories.
Tackle important but previously unfunded community projects using the American Rescue Plan Act and other stimulus funds.
Take on new community challenges that would not have been possible before if not for the increased focus on social and racial equity issues.
Enjoy your colleagues and peers as human beings who are doing their best during difficult times.
Be less emotionally attached to events you can't control.
Focus more on maximizing your effort than how it will all turn out.
Don't be emotionally pulled into the chaos or the antagonist of the moment.
Check out ICMA's Equilibrium program (icma.org/balance), which offers free access to restoration tools and well-being resources.
Consider a mini-sabbatical to model self-care and give permission for your employees to do the same.
And at home:
Make a list of things that bring you joy and intentionally make time for those things.
Make regular contact with your healthy touchstones, such as catching up with a friend or visiting a place special to you.
Cut down on or eliminate social media.
Read a novel.
Spend time in nature and just breathe.
Remember the constant interplay between gratitude and joy.
While many of the above relate to personal resiliency, city managers also need to foster the resiliency of the municipal workforce. Kaiser Permanente's advice is to prioritize a psychologically healthy workforce, be aware of mental health stigma and create wellness tools and trainings, and let your employees know it is okay to ask for help and then guide them to the right resources.
To build community-wide resiliency, it is important to remember that while polarization and division seem omnipresent across communities, most people are not at the extremes and are interested in rational dialogue and learning. Local government must be the accessible, trusted middle ground and a safe place for people to come together and find commonalities.
After all, your local residents aren't likely to drop in for a visit with House Speaker Nancy Pelosi or Republican Leader Mitch McConnell any time soon, but their local elected official or city staff person is usually as available and easy to meet with as a teacher on back-to-school night, or as a t-shirt vendor at Lollapalooza, or as a bartender on a slow night, or, well, you get the idea. Local government is accessible.
Dr. Roxanne Cohen Silver recommends building community resilience by always being accurate and reliable, enlisting community support via strong social institutions, promoting shared values and community solidarity, bolstering confidence in trustworthy authorities, and encouraging positive community outcomes (e.g., altruistic behavior, social cohesion, volunteerism). Lastly, when noting the uncertainty and helplessness stemming from the pandemic, she says to "recognize that anxiety is contagious, but so is compassion."
The Soaring '20s?
Is the pandemic—not to mention all the things I called "brutal" earlier—signaling a world spiraling out of control? We tend to think of civilization as almost on the verge of collapse, says Harvard psychologist Dr. Steven Pinker, but people have been thinking that for centuries. "The world has been coming to an end for a long time indeed," he says.
Pinker warns of getting sucked into negativity bias. In Enlightenment Now, he refers to economist Max Roser's assertion that a newspaper could report that yesterday, and every day for the last 25 years, 137,000 people escaped from extreme poverty. However, it did not happen suddenly enough to make a news story. "Bad is psychologically stronger than good," Pinker says, and things that happen suddenly are more often bad things than good things. Conventional journalism has been getting more negative over time and is "a non-random sample of the worst things that happened in the last day," not an accurate view of the world.
Conversely, he shows the "objective state of the world has been improving" over the centuries and uses historical data to show such factors as global poverty, literacy, happiness, life expectancy, and work hours are all improving while war, famine, and autocracies are declining. He says, "the world, for all its troubles, gets better over time." But don't expect it to be a linear improvement. Pinker says, "Real historical curves have wiggles, upticks, spikes, and sometimes sickening lurches," but progress endures.
But what about the today's state of tribal political ideology and polarization? Pinker feels the tools of rationality can be taught and modeled to create new norms from the local opinion page to academic and political debates. He suggests the following: listen to contrary beliefs, acknowledge uncertainty and not winning at all costs, have a problem-solving mindset and don't begin by looking at who to blame, don't base your argument on anecdotes, don't confuse causation and correlation, stop politicizing science, and maintain a rational confidence in the world.
Cities and city managers have important roles to play in this new age. There are so many things getting better and moving in the right direction and we can rally around that.
What can this generation of city managers do to make a "Soaring '20s" follow the pandemic? It is time to double down on working with our communities to bring about more social and racial equity and justice, find the common ground, build trust, and make democracy work where it has always worked best—at the local government level.
The past couple years provide an unprecedented opportunity to create the new normal for local governments that discards the bureaucracy and frustrating systems of roadblocks and instead embraces taking risks and trying innovative things that would not have been possible only a few years ago.
Next Generation
Though I'm a Gen Xer, I've primarily used the term "generation" loosely throughout this article to mean the cohort of municipal executives at this period in time. Multiple generations are represented in the ranks of today's city managers. But just for fun, is there something about Gen Xers that make us particularly well-suited for the challenges of these times? Did our "fend-for-ourselves" childhoods and propensity to be the overachieving underdog outfit us with great resilience and perspective to address almost impossible problems? Perhaps everyone born between 1965 and 1980 would agree.
One thing I do know is I could not have been more clueless about what was ahead for me when I warily approached that podium back in 2013. What's in store for the next generation of city managers after this one? It is anybody's guess, but one thing I can assure them though, there's nothing they can't handle together.
Oh, I was right about one thing at that fateful podium: San Rafael's pension liability was only 64% funded in 2013 and is 96% funded today. But something tells me that is not going to be my lasting memory of my city manager generation.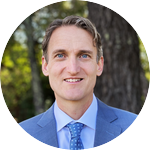 JIM SCHUTZ is city manager of San Rafael, California (jim.schutz@cityofsanrafael.org).
Striving for Mental Health Excellence in the Workplace | Make your commitment today!
On April 27, 2022, we launched an initiative calling for local government leaders to commit to support employee #mentalhealth through concrete, data-based actions like training managers to promote well-being & examining health insurance policies with a mental health lens. Learn how you can get started today. #MentalHealthAtWork
New, Reduced Membership Dues
A new, reduced dues rate is available for CAOs/ACAOs, along with additional discounts for those in smaller communities, has been implemented. Learn more and be sure to join or renew today!