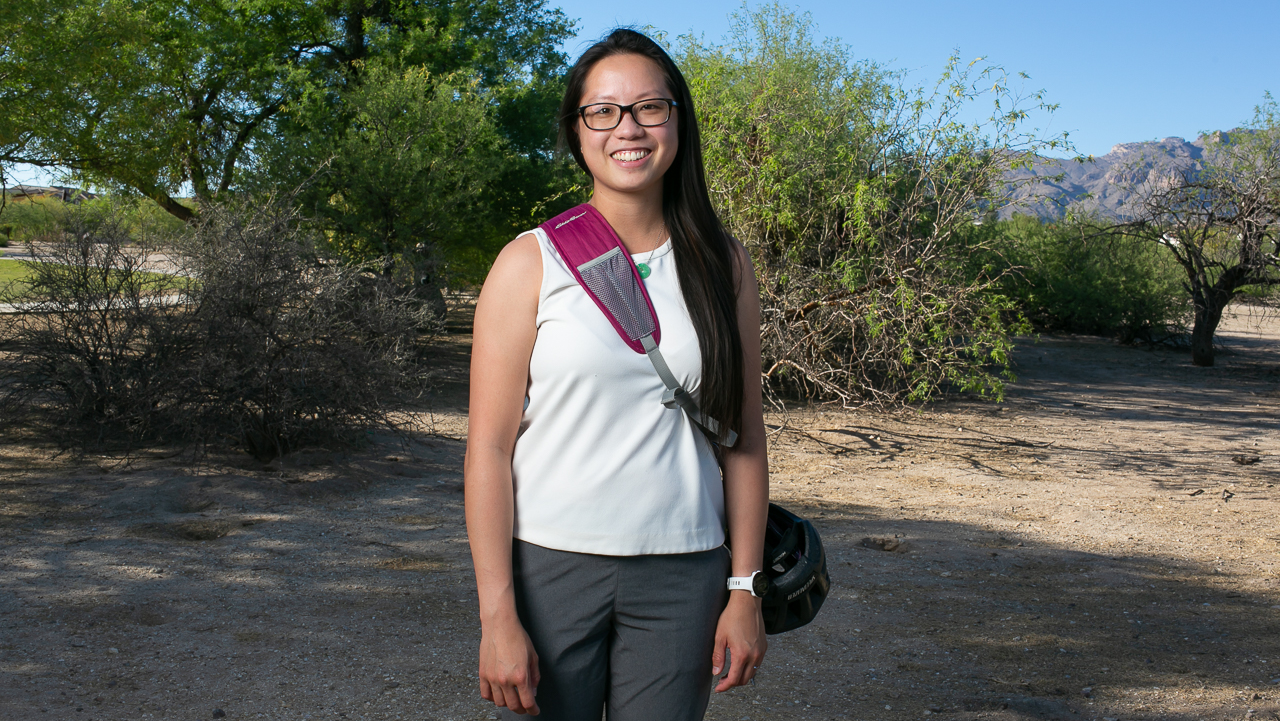 ICMA's 13,000+ members are diverse and unique and so are their stories and experiences. We invite you to get to know and learn from our members, your peers, and your colleagues.
Jasmine Chan
Project Manager, General Plan Update, Tucson, Arizona
ICMA Member Since 2018
Career Highlight
A big career highlight for me is the historical asset prioritization of Old Fort Lowell. It was great getting the opportunity to work with many different area residents, as well as historic preservation advocates, to understand how to preserve what is left of the fort materials there. We convened a working group over a year and a half to talk about our specific goals, the community's goals, what kind of information we want to provide, and how we move forward with making sure that this area is something that can be maintained for many years to come.
But Also a Challenge
Despite being a major career highlight, the work at Fort Lowell was also a really big challenge for me. I had never worked in historic preservation before, and that was the first time I worked closely with various neighborhoods and our operational parks and recreation staff. Navigating the different priorities and hearing a lot of different opinions through the grapevine made it difficult to approach as a facilitator helping to bring the various perspectives forward. Throughout the whole process, I often experienced imposter syndrome, but it also opened my eyes to the many ways that the staff here at Tucson are willing to jump in and help you learn what to do and support you along the way.
Advice for Making a Positive Impact on Your Residents' Quality of Life
Often, change happens one person at a time. We want to change the way a resident views their relationship with the city of Tucson from one of distrust and skepticism to one of trust and respect. It starts with determining what action points are most important to community members, then determining how we can partner with them or enable that action through the programming or projects we already have in place. Positive impacts on quality of life come from working on those relationships. We can never know what needs to change until we are able to have that honest conversation.
Check out this video interview and other ICMA member spotlight videos here.
New, Reduced Membership Dues
A new, reduced dues rate is available for CAOs/ACAOs, along with additional discounts for those in smaller communities, has been implemented. Learn more and be sure to join or renew today!