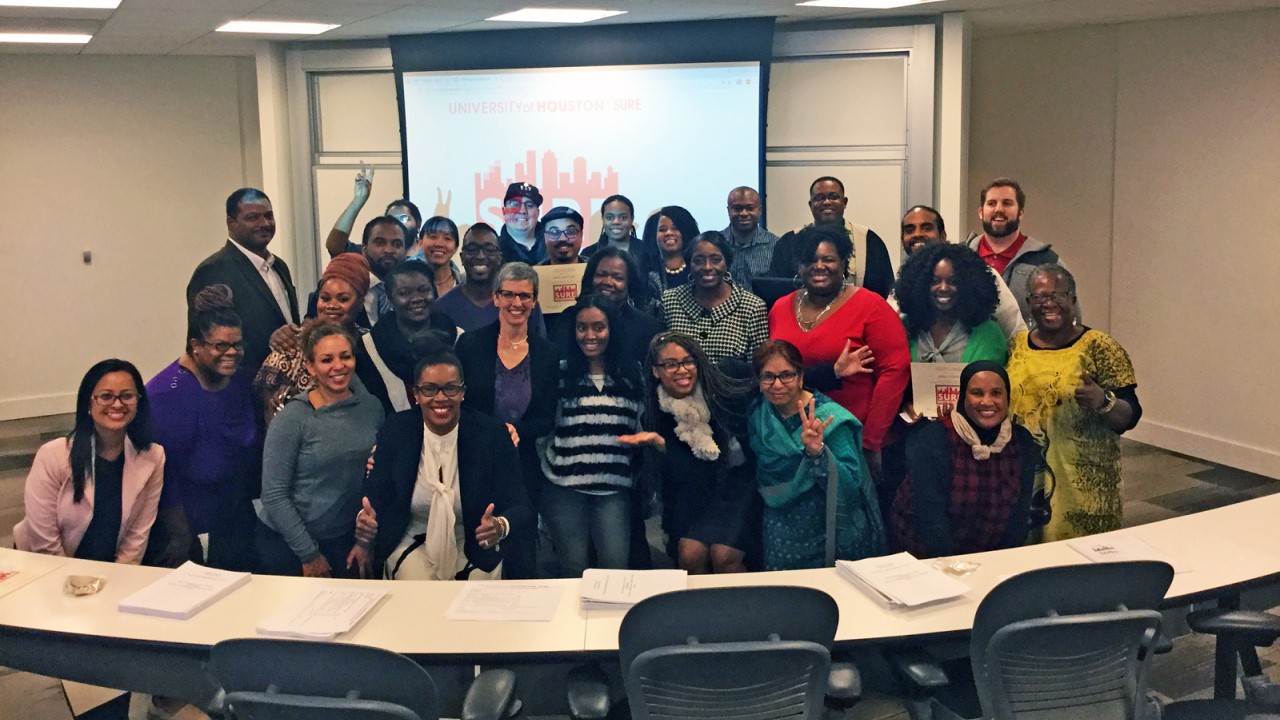 During the pandemic, universities and colleges were shutting down their campuses and focusing on remote learning to reduce the spread of the COVID-19 virus. For many communities that were host to or near to an institution of higher learning, the move to remote learning created a negative economic ripple effect on the localized economy. Additionally, the move toward online learning also altered the type of engagement those institutions of higher learning offered to the broader community.
According to an article published in Inside Higher Education, the pandemic forced many academics to rethink "their approaches to teaching and learning, as well as how key campus and community partners contribute to those processes." As the pandemic recedes, our institutions of higher learning are focusing once again on the value of community-engaged partnerships. Creating programs geared toward civic engagement, these partnerships are viewed as a "win-win" by providing students with valuable "real world" and hands-on learning, while helping communities solve complex and difficult societal issues, both contributing to the greater public good.
The purpose of this article is to provide examples of a variety of different partnerships with cities and counties. It will also focus on how to develop a partnership and explain what factors and conditions can lead to a more successful and mutually reciprocal partnership.
What is University–Community Engagement?
According to the Carnegie Foundation for the Advancement of Teaching and American Council on Education (ACE), both organizations worked to develop a classification system to recognize institutions of higher learning that were institutionalizing community engagement.
Their definition of community engagement is described as the partnering of "college and university knowledge and resources with those of the public and private sectors to enrich scholarship, research, and creative activity; enhance curriculum, teaching, and learning; prepare educated, engaged citizens; strengthen democratic values and civic responsibility; address critical societal issues; and contribute to the public good."
The following are four examples of different engaged community partnerships between an institution of higher learning and city and/or county. Some of these partnerships were showcased by the University Economic Development Association (UEDA). UEDA's mission is to "bring together higher education institutions, private sector businesses, nonprofits, government organizations, and community economic development stakeholders to create local and regional economic opportunity." These examples highlight the efforts of universities and colleges to promote community livability through diversity, equity, and inclusion (DEI); workforce development and entrepreneurialism; community development; community vitality; and placemaking.
University of Houston
Stimulated Urban Renewal Through Entrepreneurship Program
The Stimulated Urban Renewal Through Entrepreneurship (SURESM ) program is an innovative educational platform that forges a value-added partnership between University of Houston (UH) students, under-resourced entrepreneurs, and the Houston business community. The local government of Houston is a committed community partner to the program, which was founded by Dr. Saleha Khumawala, a professor and executive director of the Dakri Center for Economic Inclusion. The program's mission is to provide an experiential, impactful, and innovative educational program by creating a partnership between UH students, business thought leaders, and aspiring local entrepreneurs from underserved and disadvantaged communities.
The term "under-resourced" used in the SURE program is borrowed from Houston Mayor Sylvester Turner's Complete Communities initiative. This term acknowledges that, despite Houston's robust local economy, prosperity is not evenly distributed, and the resources needed to create it are unevenly distributed. The SURE Program empowers passionate, intellectual, and hardworking people in underserved communities by connecting them to the resources that will expedite their success in achieving financial success, particularly in launching or growing their own businesses.
Diversity, equity, inclusion, and economic empowerment are the foundation of the SURE Program. Entrepreneurs apply to the program before the semester begins, and those selected are invited to campus to learn how to put together a business plan. This includes lessons in accounting, marketing, personal finance, and other relevant topics. Each student leads a team of three to four entrepreneurs to mentor, guide, and help develop their individual business plans and make a pitch for funding. The students receive guidance from the previous cohort of students, and business leaders, and the program culminates in a graduation and Pitch Day at the end of the semester.
During Pitch Day, entrepreneurs pitch their ideas to bankers, and, while in another room, they hear presentations from Business Support Organizations that provide services they might need. The SURE Program has made an undeniable impact on Houston, educating over 1,790 current and aspiring entrepreneurs, training more than 400 UH Bauer College of Business students, and playing an instrumental role in launching or expanding more than 700 local businesses.
The program is replicating this success across campuses and cities through partnerships and collaborations with other universities. SURE is an outstanding demonstration of how partnering with underserved communities can expand economic opportunity and sharpen students' professional and human-centered skills.
University of Minnesota Crookston
Veden Center for Rural Development and NXT Gen Ag
University of Minnesota (UMN) Crookston is one of five campuses of the University of Minnesota system and is located in northwest Minnesota. This region is known for its fertile soils and is home to several large agricultural farms, processors, and businesses. These businesses employ a significant number of people. However, a Minnesota demographic report projects that over two-thirds of Minnesota's counties, all within rural Minnesota, will see a decline in population between 2018 and 2053. Understanding that our agricultural sector is dependent on labor to fill jobs, UMN Crookston held a series of focus groups to learn how the university could better address the state's rural agricultural workforce shortage.
After convening a series of focus group sessions with several of the region's top agricultural leaders, there was an identified need to create a certificate program to develop the leadership, personal development, and communication skills of the next generation of rural professionals. Students will have to complete a community engaged project as part of the program.
Recognizing that a skilled and educated workforce also leads to a vibrant community, Polk County, where UMN Crookston resides, formed a unique partnership with the Crookston Rotary Club to provide a scholarship to cover 75% of the tuition for a first cohort of the program.
With the first cohort of 15 students still underway, the desired outcome of the program is to retain more rural professionals within Polk County, while enabling them to gain leadership and personal development skills to climb the ladder toward greater economic mobility.
Bowling Green State University
Reimagining Rural Regions
The Reimagining Rural Regions (R3) Program at Bowling Green State University (BGSU) is designed to provide capacity to rural communities in northwest Ohio through community engagement and strategic planning for placemaking projects. 4 BGSU staff and students work with stakeholders from three communities each year to drive a public engagement process with the goal of outlining ways to improve the community's sense of place and workforce retention strategies. In the first year, the three communities were Van Wert, Gibsonburg, and Marysville, Ohio. The second year cohort includes Mansfield, Bowling Green, and Paulding, Ohio.
At the beginning of the process, representative steering committees are established in each community to ensure that the direction of the work is in line with the values and needs of the residents. As a "public university for the public good," the BGSU Center for Regional Development is committed to being a neutral convener in these processes and never wants to "tell the community what to do." Public engagement sessions, surveys, and focus groups are held to establish community input for the projects and help the steering committee decide on projects to move the needle on placemaking.
During the spring, six undergraduate students are trained in concepts such as economic development, community engagement, and grant writing to prepare to be assigned to each of the three communities in the summer. Students participate in the program through a paid fellowship (not-for-credit) program.
In the past, these students have worked on projects that addressed inconvenient business hours, multi-use spaces, reimagining a county fairground, and developing ideas for a vacant lot in the middle of town. Many of the students have reflected that after their time as Placemaking and Community Engagement (PaCE) fellows, they now want to work in public administration or community development in small towns throughout Ohio.
University of Minnesota
Resilient Communities Project
The Resilient Communities Project (RCP) is a program of the University of Minnesota's Center for Urban and Regional Affairs (CURA). 5 CURA's broad mission is to connect key stakeholders to develop new knowledge to improve public decision-making, "resulting in smarter investments, stronger communities, and a better quality of life for Minnesota and the nation." As one of CURA's government-focused programs, RCP contributes to this mission by offering student-engaged learning opportunities across the University of Minnesota system, in partnership with local units of government in the state.
Local government agencies apply for assistance and propose anywhere from one to 15 projects on which they would like to collaborate with students. Projects must be designed to broadly advance community sustainability, equity, and resilience. RCP then selects one or more local units of government to participate in a 12–18 month partnership focused on these projects. Projects are matched with graduate and professional students in three ways:
Through a for-credit course where RCP has worked with the course instructor to incorporate the project as an experiential-learning opportunity.
With individual students through a directed (independent) study or to fulfill an applied-learning requirement of their degree program such as field experience, applied practice, or a capstone.
Through an RCP Scholars team, in which RCP assembles an interdisciplinary group of students to complete the project for credit under the guidance of a faculty mentor.
Regardless of how projects are matched, faculty and students work collaboratively with local government staff and community stakeholders to identify the problem or opportunity, collect data, analyze options, and provide actionable recommendations in a final written report and an oral presentation of findings.
The local government of Brooklyn Park, Minnesota, was one city that reached out to the RCP for assistance. As a first-ring suburb of Minneapolis, the city asked how to incorporate nature-based recreation into the city park system, both to foster physical health and to develop the leadership and problem-solving skills that nature-based play can instill.
Over two semesters, RCP paired the city's parks and recreation manager with several dozen students from courses across two University of Minnesota campuses. In a physical education and recreation course in risk management, students analyzed the potential risks and liabilities associated with nature play areas, as well as how to design guidelines and safer facilities to reduce these risks. Five teams of students in a recreation administration course assessed each park in the city and recommended strategies for integrating nature play into existing programming and facilities, providing a wealth of ideas for city staff to consider. Focusing on a large and centrally located park in the city, an environmental education course created detailed site design and programming recommendations.
Brooklyn Park has incorporated elements of the student designs in several of the city's parks over the last few years, and the collaboration has impacted the city's approach to everything from parks planning and design to programming and maintenance.
How Do I Connect with a University to Learn What Services They Can Provide?
It can be a daunting task to figure out the services an institute of higher learning can provide, or even to know who to reach out to for assistance. If you have identified a clear need, the easiest approach may be to reach out to the chair of the department related to the help you are seeking. For example, if you are in a city without a geographic information system (GIS) program and you need help in making a map, you can simply reach out to a college within your area that offers a GIS program.
If you have some knowledge of what you're seeking but are unsure, some institutions of higher learning have a person dedicated to public and/or community engagement. They often work across departments to connect you with faculty, students, and staff who might be interested in working with you.
If you are simply unfamiliar with what resources may exist, an initial starting point may be to reach out to your land grant institution's extension program. According to the Association of Public and Land-Grant Universities (APLU), there is at least one land-grant institution in each state. Extension offices are the cornerstone of a land-grant institution's mission, and although all have an agricultural component, many have expanded their services to support community development and local governments. For example, the University of Wisconsin has an active community development program, of which one of their activities is to provide technical assistance to municipalities that are seeking to revitalize their downtowns. The University of Wisconsin Extension Program, through their community development program, also provides local government education and community facilitation training to convene community conversations.
While one might gravitate toward a four-year institution for assistance, do not dismiss reaching out to a two-year institution. While a two-year institution may not have an extension component, they are equally committed to community engagement. The same applies to reaching out to a tribal college and university (TCU) or to a historically underserved Hispanic or Black college and university.
In addition, another resource for cities and counties to connect with universities is the Educational Partnerships for Innovation in Communities Network (EPIC-N), whose mission is "to unite the human capital of universities with local governments, and communities, to improve the quality of life and social wealth for all involved." 6 This membership-based organization hosts an annual conference and offers resources to support university/local government programs and partnerships in the United States and internationally.
What Can Lead to a Successful University and Community Engaged Partnership?
Developing a well-thought-out planning process is essential to ensuring that a partnership will be successful.
• Oftentimes the challenge of creating a partnership with a university is the academic calendar can limit what can be achieved. Specifically, to overcome this barrier, simply consider spreading out the project over multiple semesters or utilizing multiple classes to work on the project.
• Developing a memorandum of understanding (MOU) with a clear understanding of each entity's roles and responsibilities will aid in establishing clear lines of communication between the partners.
According to an article in Planning, Practice, and Research, when leading a university and community- engaged partnership with a marginalized community one should:
• Establish trust prior to beginning a project with the community. This includes having the local government evaluate the level of trust it has with the community and start to rebuild the relationship. This also applies with the university, understanding what barriers exist and making an effort beforehand to find ways to build trust with the community.
• Ensure flexibility and adaptability. Understand that trust building takes time, and flexibility and adaptability is essential. In the planning process, understand what situations could occur, and come up with alternative plans if those situations do occur.
• Foster a shared decision-making process. Convene a process where community members are at the table. Including them as an equal in the planning process will also help to build trust.
• Translate short-term actions to long-term change. Especially in a new relationship, where historically there hasn't been an established form of trust, breaking up the tasks into small measurable and achievable wins can also help to build trust.
Key Takeaways
• University and city/county community engagement partnerships are great opportunities for students to obtain "real world" experience while communities solve very complex and wicked problems.
• Community engagement partnerships can take many different forms, such as experiential learning, research, and curriculum development.
• Developing a well-thought-out planning process and building trust with communities that are to be served will help lay the foundation to a better community and university partnership.
MITCHELL BERG, Ph.D., is associate director of the University of Minnesota Crookston Veden Center for Rural Development.
MIKE GRECO, AICP, is program director of the University of Minnesota RCP.
SALEHA KHUMAWALA, Ph.D., is founding director of the University of Houston SURE program.
MADDI MENICH is program manager at Bowling Green State University.
New, Reduced Membership Dues
A new, reduced dues rate is available for CAOs/ACAOs, along with additional discounts for those in smaller communities, has been implemented. Learn more and be sure to join or renew today!