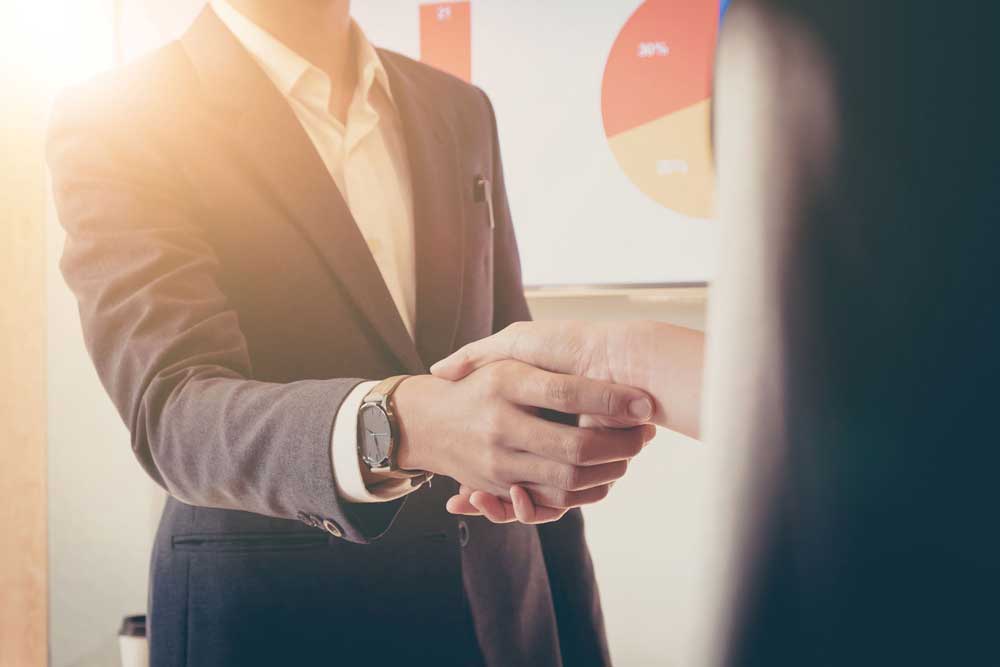 By Brad Townsend, ICMA-CM
When they want you, it's a wonderful feeling. When they decide you've overstayed your welcome, it can be crushing.
This is especially true when the job is at city hall or the county courthouse and has a relatively high profile in the community. Local government managers know that elected officials should be the real high-profile leaders while the manager works on plans and operations for them to help the community.
Whether you perform brilliantly in that role or stumble with a blunder, there's no guarantee that the governing board will continue to support you. As manager, you are a fiduciary of your community, but must also carefully look out for No. 1: You. What you do about that fact of life will define your career now and going forward.
Background
I've served as a manager and consultant for local governments for more than 35 years. I've worked for cities and villages of varying sizes and for a variety of school districts. I've also had experience in a courthouse and a state capital.
The mayor or president and governing body decide policy. The manager and staff provide input, but their job is to implement policy direction. I learned over the years that in some communities there is tension between the mayor or president and the governing board. In other cases, there is tension between the elected officials and the manager over who should run daily operations. State law and local ordinances define the respective roles, but that alone does not settle everything.
My Story
My first chief administrative post was with a county. I worked with an elected governing board and numerous elected department heads. Simultaneously, I earned my M.P.A. degree at nearby Northern Illinois University. But my very next municipal manager job gave me my first taste of forced termination.
Municipal officials had conducted their own employee search without the assistance of an executive recruiter. I didn't know it at the time, but using a professional executive recruiting firm can indicate elected officials' respect for the manager position.
Another thing I didn't know was the importance of securing an employment agreement. Fortunately, in this case, the elected officials offered a three-year agreement—my first.
Over the next three years, I helped produce the village's first strategic plan, promote and start multimillion-dollar capital projects, and negotiate major land development deals. The governing board reviewed my performance with high ratings.
Fast-forward to the election season in my third year. The term of my agreement was about to end, and I offered to renew or extend it. The elected officials said that would be fine, but they wanted to defer action until after the election.
Voters reelected the incumbents plus a few of their allies to all offices that were open. A couple of weeks later, I was told that the board would not renew my agreement. On top of that, the mayor said they would not honor the severance clause in the agreement.
I consulted an attorney who advised that my severance demand was valid due to their failure to formally notify me of non-renewal. Then, on impulse, I went to the municipal building. The mayor and others were in my former office. I yelled at the mayor, demanding my severance. We got way too close for comfort. I wanted to hit him. Thankfully, the police chief was present and squeezed between us. I departed. A week later, on the advice of corporation counsel, the village sent a check for the full amount of severance.
I was hired by another municipality and began work there a few months later.
Take-Aways
I made some rookie mistakes. I should have:
Recognized that the absence of a professional recruiter, while not necessarily a red flag, meant that I needed to be especially diligent in looking after my own interests during the recruitment and hiring process. (Fortunately, the village did offer me an employment agreement with, among other things, a severance clause.)
Raised the question of extending my employment agreement earlier. (Perhaps I was naïve to assume that my positive performance ratings meant that extension was a sure thing.)
Realized that my situation might be precarious when the elected officials wanted to postpone action on my agreement until after the election. (At that early point in my career, I didn't have the experience to "read the tea leaves.")
Thought twice about almost coming to blows with the mayor. (That's not the impression a professional manager wants to make.)
Started a job search immediately.
A major take-away is to avoid aligning a professional services agreement with the election cycle if at all possible.
Aftermath
I did move ahead with networking and job searching. My career advanced, and I continued to enjoy public service, directly as an employee and later as a consultant to local governments.
Several years later, I was contacted by a state investigator. Some members of that governing board had approved a land purchase contrary to Illinois statutes, and they were in legal jeopardy. Around that time, I had a chance conversation with the mayor at a municipal conference. He told me they regretted letting me go. So, he admitted to a mistake as well.
In retrospect, I know that I would not have participated in the illegal land purchase because of my commitment to adhere to the ICMA Code of Ethics. If the board knew that the Code of Ethics would prevent me from being involved, that could explain why my services were no longer needed. Sometimes it's okay to be fired!

Brad Townsend, ICMA-CM, is a career municipal manager and consultant (btownsend196@ gmail.com).