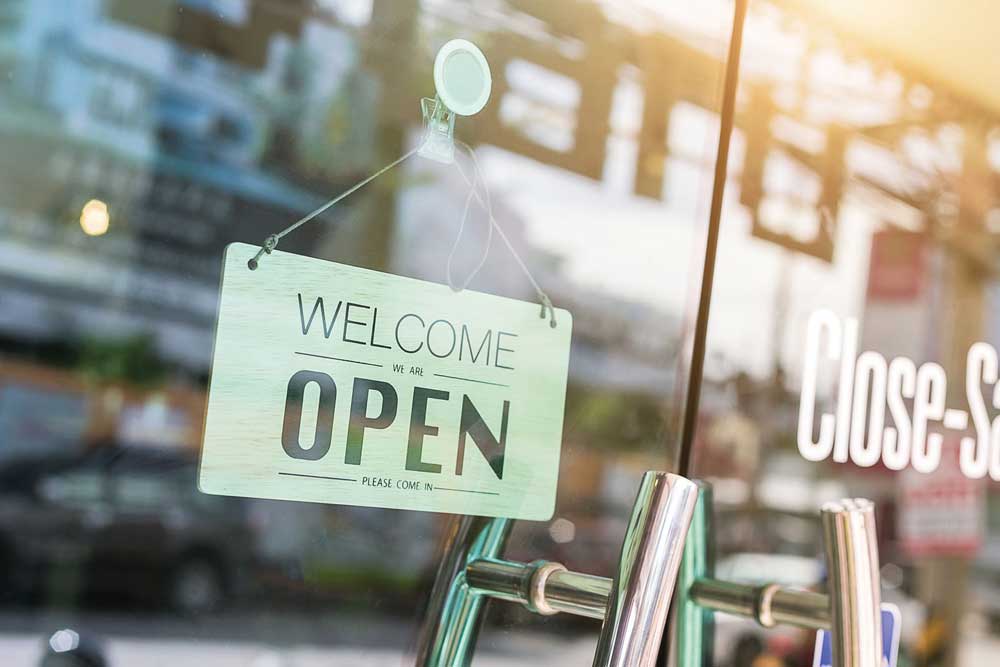 By Patrick Howell
The Federal Emergency Management Agency1 estimates that roughly 40 to 60 percent of small businesses never reopen their doors following a disaster. Everyone suffers when businesses close and recovery slows.
At the 2018 Transportation Resilience Innovations Summit and Exchange, Brooks Nelson, director for 
global resilience at the U.S. Chamber of Commerce Foundation, discussed the significant, average losses following a disaster1 :
Small-business (fewer than 500 employees2 ): 
$3,000 per day.
Midsize-business: $23,000 per day.
Large-business (more than 1,000 employees): 
$84,000 per hour.
And these typical losses do not include broader community economic costs.
Planning and Resources
Doug Moore, community development manager at the Institute for Building Technology and Safety (IBTS), maintains that it is "always a good idea to increase community resilience by providing local government resources to help small- and midsize enterprises with their business continuity planning." The Ready.gov3 national public service campaign and the free OnHand4 assets to help plan for, respond to, and recover from natural disasters can help.
Elizabeth Kellar, ICMA's director of public policy, suggests that a collaborative working relationship between local government and chambers of commerce can contribute to greater resilience in the business community.
"ICMA's members recognize the need for good communication with chambers of commerce and take the initiative to work with the business community on shared goals," she said. "That is particularly important in emergency planning and recovery efforts."
Since chambers of commerce serve as an influential voice at all levels of government, they play a significant role in increasing community resilience. They partner, for instance, with local governments on capital improvement projects that spark job creation, infrastructure development, and business opportunity.
Similarly, they are advocates for modernizing transportation, housing, and social infrastructure, all of which are key to a flourishing business community.
Increasingly, chambers of commerce are working with local government and making the business case for resilience with their members. At a regional southeast Florida local government climate summit during the winter of 2018, several chamber leaders made these points:
Irela Bagué, resilience committee chair of the Greater Miami Chamber of Commerce, pointed out that local government policy can create an enabling environment for business resilience, explaining that, "Our members benefit from clear building codes and city planning that account for natural hazard risks. We have lots of member demand for more information on resilience and sustainability."
Dennis Grady, president and chief executive officer of the Chamber of Commerce of The Palm Beaches, Florida, noted, "It is our job to articulate the resilience message, including from local government to the business community."
Dan Lindblade, president and CEO, Greater Fort Lauderdale Chamber of Commerce, added that although many assume businesses make only short-term decisions, his work with regional government leaders helped him to communicate that, especially with regard to climate in the local context, "This is not a one-and-done deal; this is a 30-year lift."
Benefits for All
City leaders see the benefit of planning with the business community, including for increased resilience post-disaster. At an October 2018 community resilience workshop in Rockville, Maryland, Sandi Fowler, deputy city manager, Cedar Rapids, Iowa, noted that following a historic flood, "Downtown revitalization planning was in better shape because there were some action steps in place from [the previous year's] planning efforts. The issue was to examine what had changed and what should be expedited."
Fowler noted that small businesses can quickly drown in debt after a major disaster. The city brought in consultants to conduct one-on-one interviews with business owners to identify their needs and help them with grants. The consultant approach was successful, in part, because business owners often do not want to share their financial data with governments.
Boston Mayor Martin Walsh has played a role in motivating business leaders to contribute to building resilience, including through the Greater Boston Chamber of Commerce. At a governance forum last fall, he encouraged members to support the city's plan to protect against coastal flooding.
"We're not just planning for the next storm we will face—we're planning for storms the next generation will face," he said. "Our downtown financial engines are at stake. Hundreds of small businesses are at stake. Many thousands of homes are at stake. Billions of dollars of public and private investment, property, and infrastructure are at stake."
Recognizing that a resilient community needs schools to reopen and jobs to return, local governments work closely with chambers of commerce in their resilience planning and recovery efforts.
It is essential for local governments to have strong relationships with the business community before disaster strikes and for both government and business leaders to prioritize actions that anticipate future risks while addressing current challenges.
Two tools to help with this prioritization include the U.S. Chamber of Commerce Foundation's "Resilience in a Box,"5 which was developed for small-business leaders, and IBTS's Community Resilience Assessment Framework and Tools6 platform developed for leaders of small and midsize communities to help take necessary actions that address vulnerabilities.

Patrick Howell
is program manager, Community Resilience Assessment Framework and Tools, and lead of International at the Institute for Building Technology and Safety, Ashburn, Virginia (phowell@ibts.org).
Endnotes and Resources
1 https://www.uschamberfoundation.org/blog/post/6-starter-tips-withstand-dangers-small-businesses
2 https://www.sba.gov/document/support—table-size-standards
3 https://www.ready.gov/business/implementation/continuity
4 https://www.ibts.org/resources/ibts-onhand/
5 https://www.uschamberfoundation.org/resilience-box/resilience-101-workbook-resources
6 https://www.ibts.org/wp-content/uploads/2018/12/CRAFT-sell-sheet.pdf
Other Resources
https://www.fema.gov/media-library/assets/documents/108451
New, Reduced Membership Dues
A new, reduced dues rate is available for CAOs/ACAOs, along with additional discounts for those in smaller communities, has been implemented. Learn more and be sure to join or renew today!