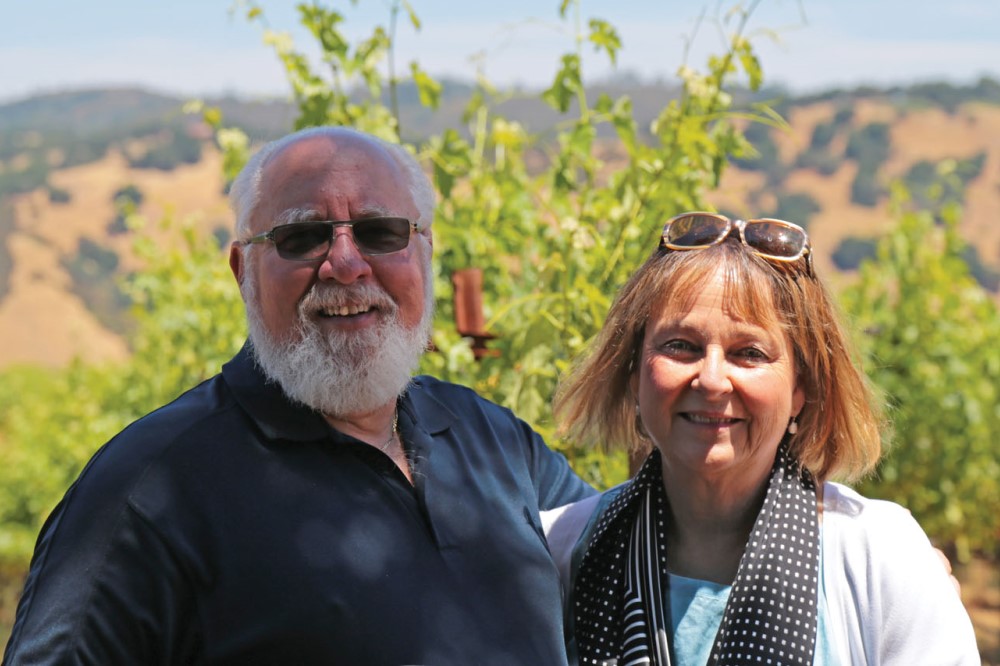 In today's busy world, we all strive to find harmony in our lives. But for the local government leader, it's impossible for your career not to overlap with your home life. The whole family is affected by the leader's profession. One's partner is a sounding board, an advisor, a confidante, and a friendly face at community events. The partner often shores up the family during difficult and challenging times and is frequently tasked with relocating the family when the leader accepts a new position. All of this while navigating the stress of having a significant other in the public eye.
What do we mean by the word "partner"? This could be your spouse, significant other, or relative; the person you share your life with and who is supportive of your demanding profession in public management. Frequently, they are the manager's main source of support in coping with the stresses that are an inevitable part of the profession. Many aspects of the local government administrative career can have a strong impact on family stability and require considerable understanding and effort. Few other careers deeply affect so many personal and daily aspects of life.
In 1986, under the leadership of Jean Dever, the spouses of ICMA Executive Board members appealed to the Board to sponsor a program tailored to partners. The goal was a venue that would respect the equal partnership between managers and their significant others in coping with the unique aspects of a local government career. Partners found that they could easily share experiences and relate to one another while attending the annual conference, so ICMA began to develop partner-specific sessions to facilitate conversation and networking. These targeted sessions became the Partners' Program.
What has changed in these passing years? Partners are no longer only women and families come in all shapes and sizes! Take me, for example. I am married to Jane Brautigam, city manager of Boulder, Colorado, and 2019–2020 ICMA president. I am a retired college educator and would like to share a few of my days with you as a partner to a city manager managing the local response to the COVID-19 pandemic.
Back in February, Jane attended the annual conference of the Colorado City and County Managers Association. Much to her surprise she received the award for City Manager of the Year. She called me at home to relay her great news. I was so proud, but I had to throw "snow" on her celebration—I warned her of the terrible snowstorm in her path heading home. Later, the phone rang, and it was Jane nervously telling me that she had slid off the road on a mountain pass and no other cars were in sight. I spoke calmly, and we agreed that she should call 911. I've found that in stressful situations a familiar and caring voice is what's needed most and that a large part of my role is to provide support and listen. Jane's concern was getting back to Boulder to attend a meeting requested by a council member. Thankfully, some super Colorado locals pulled her car out of the deep snow and got her on her way again.
Only a month later, the COVID-19 outbreak was quickly spreading across the country, and Jane was about to face one of the worst disasters in the city's history. I sensed her change in mood as she began to set up the processes the city might have to face in the coming days. As her partner, I listened as Jane told me about all the preparation that she and her staff had set in motion. As each day ticked by, new issues arose.
Things started happening so fast—emergency orders, protective gear, virtual meetings, economic instability. With a financial crisis looming, suddenly Jane faced over 700 potential furloughs. She had to depend on her staff to review and submit the names of these people. To make matters more challenging, many of the employees were working from home and trying to familiarize themselves with a new, socially distanced work routine. From my perspective, it seemed Jane's workday began earlier and earlier each morning and extended late into the evening. There were situations that made me want to speak out, but I knew that she would not want to be patronized and I tried to comment on only those issues that were positive. It did not take long for the nays to begin from those who believed she was overreacting in her decision-making. Her council was also being barraged with an outpouring of feedback from residents: some were not able to pay their rent, others worried about putting food on the table, and the list went on and on.
She received hundreds of email messages a day. She and her team worked hard to answer every email because that is Jane's work ethic—just like other local government professionals who choose a life in public service. I find that the most difficult position for me is hearing negative comments about the woman I love from people who aren't privy to all sides of a situation. I want to strike back, but I know that will not help in any way. So, I began to suggest activities that would help Jane take her mind off the pandemic crisis, even if only for an hour or two. For instance, I often encourage her to take a drive with me just to get some fresh air. We don't leave the car, but we talk about family and other things we enjoy.
Like all of us, I ponder what is around the corner as we try to recover from this unbelievable global pandemic. I think of how hard Jane and all local government leaders have worked during this unprecedented time. Public servants will be faced with so many difficult tasks—getting the local economy moving, safely reopening the schools, finding ways to truly do more with much less—and their partners will be right beside them, willing to listen and provide support.
ICMA members, please be sure to share this column with your partner! In each column, we'll discuss a particular issue that impacts local government professionals and their families.
Would you and your partner be willing to share an experience and how you navigated it together? Do you have topics you'd like addressed? If you're interested in being interviewed for the column or have ideas, contact Christine Gendell at partners@icma.org. Learn more about the Partners' Program.