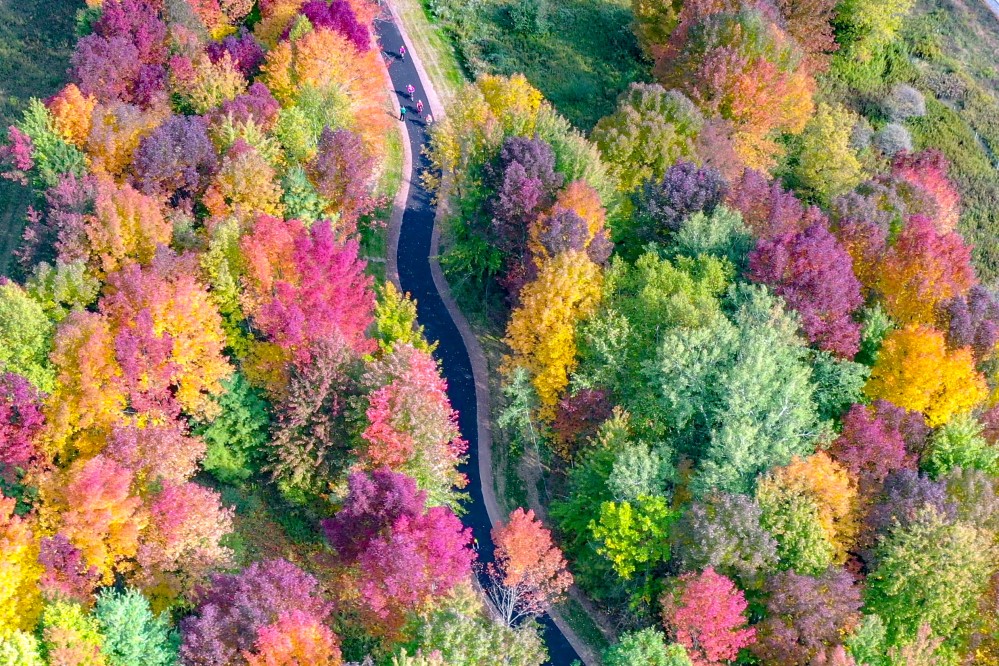 In seeking a silver lining to a global pandemic, the town of Rib Mountain, Marathon County, and north-central Wisconsin discovered a golden opportunity.
Like so many communities across the country and around the world, the pandemic hit Rib Mountain and changed the way residents lived their lives.
Rib Mountain (population 7,313) is part of the Wausau metropolitan area in north-central Wisconsin, which has a population of 163,285 (U.S. Census) and a density of 270 per square mile.
Outdoor recreation has been a mainstay for the area. Rib Mountain is home to Rib Mountain State Park and Granite Peak Ski Area. The Rib River and Wisconsin River feed into Lake Wausau. There is a variety of parks, including not only the state park, but also county and town parks. The community also has miles of trails that are maintained year-round. This is why the town of Rib Mountain's motto is, "where nature, family, and sport come together."
We like our indoor activities, too, including festivals and shows. But on March 12, 2020, Wisconsin Governor Tony Evers declared a health emergency with the "Safer at Home" order. Granite Peak Ski Area still had a few weeks left in its season. Public meetings and hearings were moved to virtual. Local administrators and leaders met weekly via Zoom for updates from County Health Officer Joan Theurer.
Local administrators and government officials used our weekly meetings to exchange ideas on how to handle positive cases of COVID-19 within our workforce, how to conduct public meetings during the pandemic, whether to require masks, etc. We also discussed our local playgrounds and recreation programs. Some communities in the area had to contend with whether to open their public pools. Rib Mountain did not have to worry about that, but we did cancel our annual Parks Department Easter Egg Hunt.
As the weather warmed up, people began to venture outside. However, unlike pre-pandemic springs, it became noticeable that more people were using our outdoor recreational amenities. The parks and trails were filled with people. Rib Mountain has a network of multi-modal trails that is part of the overall regional trail system. This system is utilized by bicyclists, walkers, runners, rollerbladers, etc. We also saw an uptick in use of our other parks.
While we tried to put warning notices on the playground equipment about COVID risks, this did not thwart usage. Sandy's Bark Park, Rib Mountain's newest amenity, remained as popular as ever for dog lovers. Again, we posted signs to request that park users socially distance. For safety reasons, we turned off water fountains and closed restrooms for public use. People continued to use the parks more than ever, including parks that were noted to be underutilized in the past. Basketball courts that seemed unused suddenly rebounded with new life.
Rib Mountain's experience was no different than what others were seeing. According to the Marathon County parks, recreation, and forestry director, Jamie Polley, the county overall also witnessed an increase in park use.
"Camping was a significant one," she said. "Our campgrounds were at or near capacity most weekends and overall camping revenue was up 36 percent over what we had budgeted."
Rib Mountain State Park Manger Bayli Christorf also saw a jump in usage. "The Rib Mountain State Park saw a substantial uptick in visitation," she said. "From … 2019 to 2020, Rib Mountain State Park saw just over a 50-percent increase in visitors."
The State Park Road Trail, which sits at the entrance of the park and leads to the top of the mountain, saw a tremendous amount of use by walkers year-round. Rib Mountain State Park was not an outlier either, according to Christorf, who said this was a statewide trend.
IRONBULL, a nonprofit charitable organization that promotes outdoor adventure sports in central Wisconsin, was also impacted by the pandemic. Andrea Larson, executive director of IRONBULL, also chair of Rib Mountain's Pedestrian and Bicycle Safety Committee and member of the Rib Mountain Park Commission, said that the pandemic required thinking outside the norm. IRONBULL events typically involve kayaking, trail running, and mountain bike races. Larson said they had to cancel their 2020 Memorial Day weekend event, but instead held a virtual event and marked courses in the area at no charge. Once IRONBULL was able to hold its events in-person, it implemented safety protocols like staggered starts, and survey results indicated that participants felt safe.
"Many racers were hungry to be outside and participate in events," she said. "Both the Rib Mountain Adventure Challenge Winter Edition and Rib Mountain Adventure Challenge (in May 2021) saw about half of participants racing their first-ever adventure race."
Like IRONBULL, we in the town of Rib Mountain had to pivot and modify our recreational programs. After consultation with the county health department, we went forward with our playground summer program for 2020 and 2021. The program typically runs the first week in June until the first week in August for elementary school students. The program typically involves crafts and games such as dodgeball and kickball. We reduced the number of participants allowed in the program to almost half of the number that typically participate. Kids' temperatures were taken upon entrance, and activities were primarily held outdoors, especially in summer 2020. The limited slots filled up fast. The 2020 summer recreation program was the first time that elementary kids could participate in an in-person activity since the mandatory closure of schools in Wisconsin.
Our winter recreation program also continued during the pandemic. We opened our ice rinks and warming shelter to help keep skaters warm but not all warming shelters in the area were opened during this time. We increased our cleaning, enforced social distancing, and implemented capacity limits.
We replaced our Easter Egg Hunt with a Valentine's Word Search Project, an outdoor activity that encouraged social distancing. The word search had participants visit each town park to find certain letters hidden at the park to make a word. When all the words were found, a phrase would be put together. People then brought their completed phrase to the collection spot at a certain time to collect prizes. Again, safety protocols were in place when people came to pick up their prizes. The program was so popular that it will most likely return next year.
In the midst of the pandemic, Rib Mountain continued to add to its trail network. The Trillium Trail was commissioned prior to the pandemic, but construction began in late spring 2020 with completion in the fall. The 10-foot-wide paved trail extends 0.79 miles along Interstate 39, featuring a paved pathway, and boardwalks through a wetland area. Rib Mountain received a $492,000 grant from the Wisconsin Department of Transportation Alternatives Program. The ribbon-cutting ceremony had more than 50 attendees. IRONBULL helped kick off the event with a community bike ride.
There were several park projects that continued to move forward during the pandemic. Rib Mountain opened its first disc golf course. Again, this was a project that was planned prior to the pandemic. The nine-hole course was opened this past May. The ceremony included a safe, socially distanced event with how-to instruction on disc golf. We upgraded playground equipment and worked on the expansion of the dog park.
One of the more critical projects during the pandemic was the update to Rib Mountain's Outdoor Recreation Plan (ORP). In order to be eligible for state grants, a municipality must have a five-year plan. Rib Mountain partnered with the North Central Regional Planning Commission to draft the ORP.
With typical plans, surveys find information on residents' interests, concerns, and expectations for our parks. Unlike previous plans, Rib Mountain had tremendous feedback this time around. The survey was conducted in spring 2021 using our town newsletter, social media, outreach to local bicycle groups, and the use of QR codes for easier survey access. When asked about outdoor recreational activities in which respondents regularly participated, 86% said walking/hiking. Other popular activities included canoeing/kayaking (53% of respondents), boating (48%), paved trail bicycling (47%), and mountain biking (44%). When asked what potential recreational opportunities should be developed, respondents overwhelmingly said more mountain bike trails and paved bike trails.
Not all parks or programs were fully utilized during the pandemic. We saw a decrease in our shelter rentals due to limits on mass gatherings. We also decided to cancel our tennis program and Bike Rodeo kids' safety program. We anticipate that these programs will return. During the leniency of gatherings earlier in 2021, facility rentals increased; however, we are seeing cancellations again due to the threat of the COVID-19 Delta variant.
It has been an interesting time for our parks system. The pandemic forced many of us to stay close to home. Our residents began to see their community differently and ventured outdoors. Rib Mountain saw the impact in parks and along our trails. New activities were born out of the pandemic, like our Valentine's Word Search. While Rib Mountain does not have the ability to track the number of users, it was visibly noticeable. The town's ORP update seemed perfectly timed, allowing officials to build upon this newly developed interest in our parks.
"I feel it was very eye-opening to our elected officials, as well as the community, how important our parks are and what they were able to provide when there wasn't much available," Polley said.
Rib Mountain sees it the same way.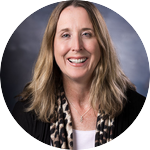 GAYLENE RHODEN, ICMA-CM, is town administrator of Rib Mountain, Wisconsin.
Note from the author: I would like to thank outgoing (and soon-to-be-retired) Marathon County Health Officer Joan Theurer. Rib Mountain and the surrounding municipalities thank her for her years of service and guidance during this challenging time.
New, Reduced Membership Dues
A new, reduced dues rate is available for CAOs/ACAOs, along with additional discounts for those in smaller communities, has been implemented. Learn more and be sure to join or renew today!