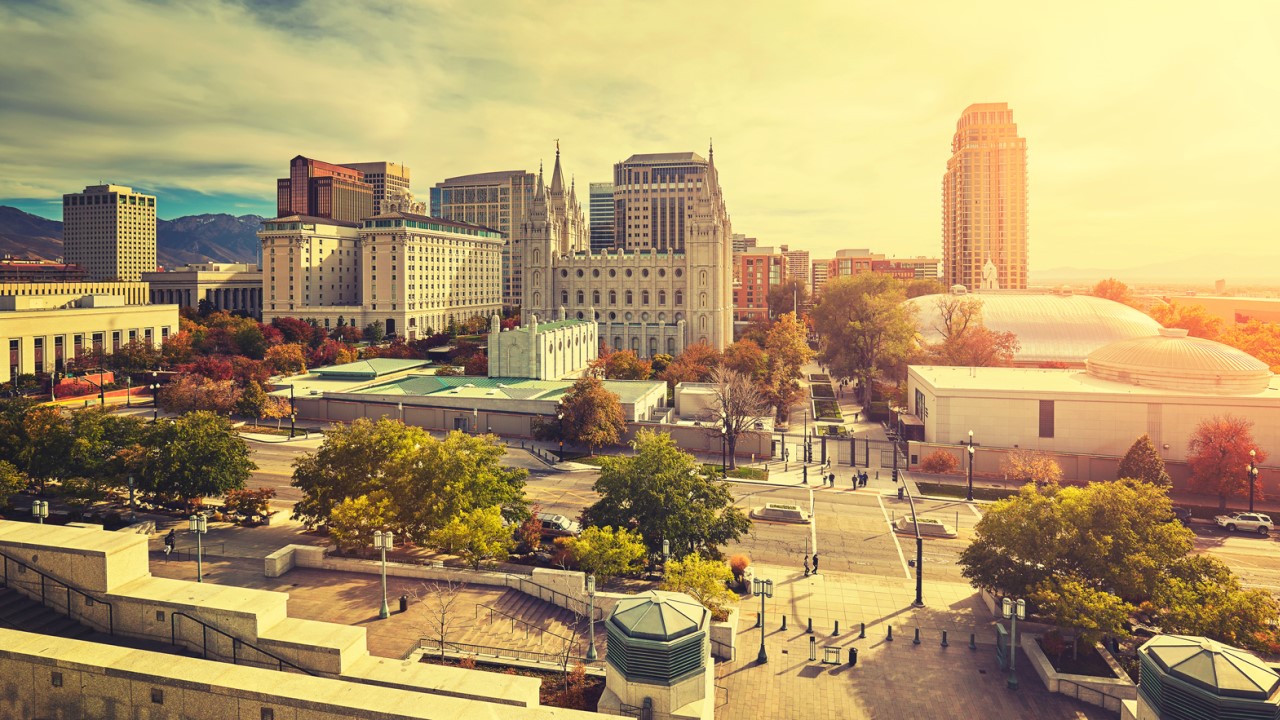 Local governments can have a lasting and significant impact on equity creation for all residents of their communities. The budget is one of the most powerful tools for influencing change.
This summary provides an overview of interviews and research performed by ResourceX along with tool and technique findings through direct work with municipalities across the United States. Organizations that have demonstrated new and emerging practices toward advancing equity budgeting—such as Dallas, Texas; San Antonio, Texas; Oakland, California; Portland, Oregon; and Milwaukee County, Wisconsin—were interviewed. In addition to multiple cities—such as Pittsburgh, Pennsylvania; Salt Lake City, Utah; Denver, Colorado; and Tacoma, Washington—whom ResourceX supported through the Bloomberg Philanthropies and Results for America Cities Budgeting for Equity and Recovery (CBER) initiative.
In this summary, we will explore the key themes, trends, and best emerging practices actively being deployed by cities across the United States.
Budget Message and Questions (Tools)
The initial budget message, guidance, and instruction is critical in communicating budget priorities and guides the development of budget proposals. Cities that struggle to advance key priorities such as equity, sustainability, economic development, etc. can, in part, tie these challenges back to a failure to clearly communicate their importance during the budget message.
Equally as important is the strategic development of budget proposal templates and platforms. It is critical to intentionally design budget proposal templates and platforms with questions designed to encourage staff to identify which priority(ies), if any, the proposal is designed to advance, provide data and evidence to support the proposal, and identify other departments that may be impacted and/or are needed to successfully implement the proposal (among other factors). Understanding these key factors of any given budget proposal not only provides a thorough understanding of budget proposal impact, but they are also important later in the budget development process in evaluating and potentially approving a given proposal.
The emergence of budget equity tools represents an initial breakthrough in city efforts to advance equity outcomes. The budget equity tools we analyzed from cities such as San Antonio, Austin, Dallas, Portland, and Milwaukee County are actually a series of questions distributed to city departments designed to supplement budget proposals to drive equity-focused budget proposals.
Key Takeaways
Represents a questionnaire supplement to the traditional budget proposal development process.
Supplemental questions designed around specific criteria (equity impact, data-driven, community engagement, etc.).
Supports departments to understand that the programs and services they provide do connect, support, and provide an opportunity to advance equity.
Ultimately elevates those budget proposals that have the greatest opportunity to advance equity outcomes.
Challenges
A disconnect remains on how proposals get prioritized against every other strategic priority for the city. It's still left unclear how those proposals impact climate, public safety, or economic vitality, etc.
Program Equity Analysis
A challenge many municipalities face is attempting to understand budget line-item alignment with organization outcomes. From a line-item perspective, it is extremely challenging to understand how line-items such as postage, training, supplies, etc. align and/or advance equity. ResourceX strongly recommends a transition from a line-item to a program budget to truly understand how programs and services align with equity outcomes, and how programs and services may be adjusted to advance equity outcomes.
Programs provide not only an easy-to-communicate frame of reference; they are a living and breathing, three-dimensional expression of the cost and impact each service you provide has on your organization and community. Each program translates the line-item budget and strategic plan into a singular point of reference that stands alone and completes the holistic picture of your entire service offering.
Tacoma additionally leverages their equity office to work directly with departments to identify budget proposals that will advance the city's equity goals. And perhaps more importantly, they support the development of data and evidence into the budget proposal questionnaire to further attempt to prove the value and integrity of equity-focused budget proposals.
Given that new year-on-year budget proposals typically only represent about 10% of an organization's new budget spending, it is critical to also perform equity evaluations on base budget programs. These base budget programs (those programs not requesting new or additional funding and/or those base programs where the budget increases in alignment with inflation) represent far more opportunities to advance equity than simply evaluating budget proposals. To truly advance equity in any community, both base budget and new budget proposals must be evaluated to identify new strategies to deliver that program or service to significantly move the needle on equity.
For budgetary, finance, and policy leaders, program budgeting provides a clear pathway for cities to understand what services they are providing and the associated impact each has on their community's well-being. By establishing a clear equity mission and clearly defined goals, evaluating and adjusting existing programs, starting new programs to meet equity goals, and solidifying funding for these equity-focused programs within the budget, local governments can enter a new era of resident-focused governance with an equity focus.
Key Takeaways
A transition from line-item budgeting to program budgeting provides a new lens to identify equity opportunities.
Leveraging the equity office to support departments allows for a collaborative effort across the organization to produce program-based equity opportunities.
Performing "program equity analysis" across new budget proposals and base programs allows for organization-wide opportunities to advance equity across every department.
Challenges
Departments are often used to working in silos. Partnering with the equity office can be viewed by some staff as "interference" in departments work and area of expertise.
Performing a "program equity analysis" of every program and service delivered by the city requires effort. Large cities may consider implementing this approach through department cohorts over a series of years.
Resources to Fund Budget Proposals
An additional challenge in budgeting for equity, climate, and other core city outcomes is identifying resources to fund budget proposals. Many cities face an "ambition gap,"—which is the ability to develop strategic and comprehensive equity and/or climate plans, but an inability to fund and implement equity and climate plans in the budget. Thus, cities lack the ability to move beyond planning due to their inability to identify funding to execute meaningful equity and/or climate action.
Through the Bloomberg Philanthropies and American Cities Climate Challenge grant, Pittsburgh was able to apply program data to identify opportunities to free up, repurpose, and prioritize resources to fund equity and climate objectives.
It is an established best practice to identify the programs and services cities offer so that they can understand what it costs to deliver them and how individual programs may or may not contribute to their overall strategy and values. This program identification is foundational to this work. Pittsburgh identified 249 programs across all 23 of their departments. Each of these programs now exists in their OnlinePBB model to easily manage, apply recommendations, and track changes over time. Of these 249 programs, 74 programs (45%) were marked as actionable toward impacting their equity and climate priority
Priority-based budgeting (PBB) and program-based budgeting are toolsets. They are frameworks for evaluating options and alternatives with respect to resource allocation decisions, and fundamentally a means to achieve a solution to a particular challenge. The challenge is that most organizations have new programs and services they wish to launch in order to create a brighter future for their communities, but they don't have the people or the money to do so.
At the same time, for many, the cost of providing current services continues to increase, putting additional strain on the resources available to achieve the results that matter most to their residents. Through program evaluation, organizations discover solutions to optimize their current resources and explore opportunities to attain new resources in order to successfully launch the new programs and bolster the highest-priority programs required to create the best future they can.
The challenge is one of resource scarcity, for which there are two primary means to create an abundance of resources and overcome the problem. Conceivably, the organization can either change the way it spends or allocates the current resource base that it is provided, and/or it can devise new ways to generate additional resources. To solve resource scarcity, both levers aim to create new resources, with which the organization can fuel the (equity-focused) programs it desires to launch.
Free up and re-allocate current resources: This approach focuses on the "expense" side of the equation, exploring opportunities to rethink how current resources are being spent.
Generate new revenue: This approach focuses on the "revenue" side of the equation, exploring all opportunities to generate new resources into the organization.
ResourceX supported the city of Pittsburgh through a three-day climate and equity action repurposing workshop. The purpose of these workshops was to encourage departments to produce a library of ideas, present those ideas to a cross-functional group of peers for feedback, develop the most feasible and effective ideas into recommendations, and then submit them to leadership for approval. The team identified 186 recommendations or "program insights" with $41 million in potential repurposing opportunities and entrepreneurial revenue-generating opportunities toward their climate and equity objectives.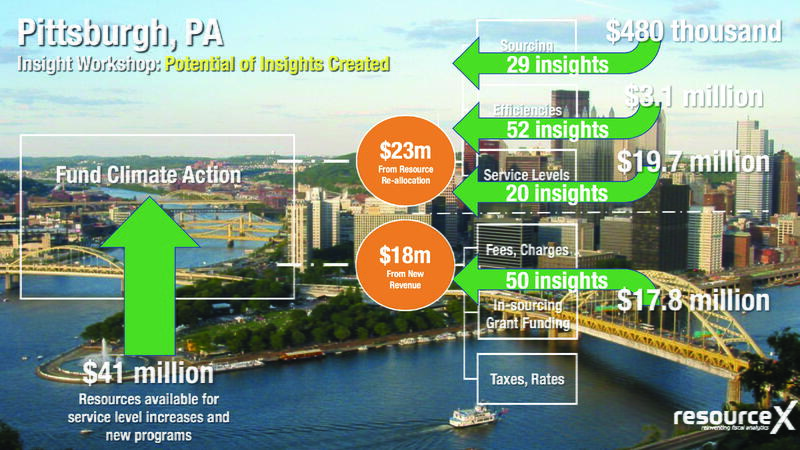 Key Takeaways
Cities must address potential "ambition and/or capacity gaps" to move beyond equity and climate planning to equity and climate action.
"Insight workshops" have proven to be a replicable way for cities to repurpose existing resources and identify new revenue opportunities to fund equity and climate action.
Challenges
Cities are often reluctant to change, modify, reduce, and/or eliminate a program once it has been established. The ability to evolve a program requires strong organizational leadership.
Budget Proposal Evaluation
Proposal evaluation is a data-driven breakthrough designed to create a "cause and effect" ranking when evaluating a wide variety of competing budget proposals and supports identification (backed by data) to determine which proposals to ultimately approve in the advancement of equity outcomes.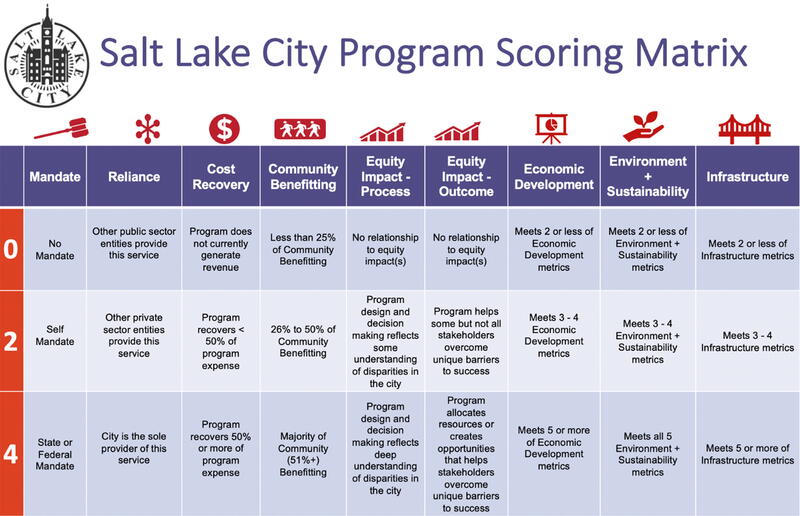 Salt Lake City was a part of the Results for America City Budgeting for Equity and Recovery (CBER) initiative, which helped bring the city and ResourceX, together. The CBER initiative supported the city in formulating an equity definition encompassing the past, present, and future. This definition is an integral part of the evaluation of programs and budget proposals.
Salt Lake City first identified the programs and services provided by the city to determine the baseline costs of those programs. This process involved a comprehensive review of all city departments and their programs and services.
Once leaders and staff identified their programs and services, the city developed a custom evaluation matrix to evaluate the effectiveness of each program. Their custom scoring evaluation matrix incorporated basic program attributes (BPAs), such as mandate, reliance, population served, and cost recovery. Additionally, Salt Lake City included specific priorities around equity impact (process), equity impact (outcome), economic growth, environment and sustainability, and infrastructure.
Finally, the city developed a budget that allocated resources based on each program's impact on the community, with a focus on equity.
Program budgeting and evaluation has several advantages for achieving equity. First, it allows government entities to prioritize programs and services that impact underprivileged communities. This means that resources are allocated to programs most needed by those most vulnerable. Second, this approach allows government entities to evaluate the effectiveness of their programs and services. This means that resources are allocated to programs that are advancing their goals.
Finally, this approach is a more transparent approach to budgeting. It allows the public to see how their tax dollars support specific programs and services. This promotes accountability and helps to build trust between government entities and the public.
Priority-based budgeting evaluates the relative importance of individual programs rather than entire departments through the lens of each organization's strategic priorities, such as community safety, robust infrastructure, growing economy, equity, climate, and more. This holistic approach helps provide decision-makers with a more informed, data-backed foundation from which to frame better-informed financial and budgeting decisions and helps ensure that your community can identify and preserve those programs that are advancing key city priorities and outcomes.
Key Takeaways
The creation of an "evaluation matrix" is critical to consistently and effectively evaluate budget proposals and supports the determination of which proposals to approve.
As a best practice, the evaluation matrix should be applied to both base programs and new budget proposals.
Challenges
It is important to identify specific metrics within the evaluation matrix that provide value but are not overly burdensome for staff to provide in the development of budget proposals.
Citywide Program Prioritization Framework for Budgeting
As important as it is to identify budget proposals that advance equity, climate, economic development, and safer/healthier communities individually, it is critical to develop a framework for budgeting that evaluates a specific outcome (equity or climate) against all of an organization's prioritized outcomes.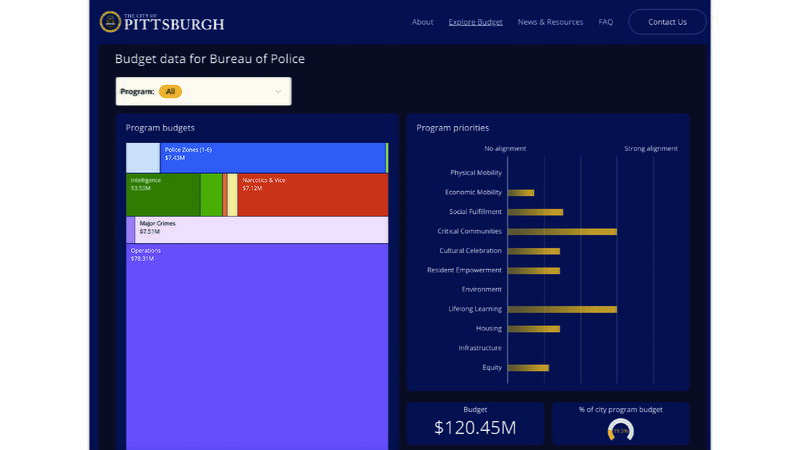 While prioritizing equity in the budgeting process is important, most cities have multiple competing priorities and outcomes they are attempting to achieve. Creating a budgeting framework that takes into consideration the need to deliver various programs and services that are designed to achieve diverse outcomes is critical to success. And without unlimited funding, a framework must be strategically designed to compare and evaluate budget proposals that advance different but equally important outcomes.
Among all cities interviewed, only ResourceX customers apply the full priority-based budgeting decision-making framework to their resource allocation decisions. And by applying a full and comprehensive program prioritization framework, they are advancing resource maximization by evaluating and aligning all base programs and new budget proposals to not only advance equity, but to advance all city priorities and outcomes for the benefit of residents and the community.
Advantages of a Priority-based Decision-making and Budgeting Framework
Offers transparency into what services the government provides and how much it costs to provide them.
Includes program alignment to community priorities to ensure the funded programs reflect community needs and illustrates city investment toward key priorities and outcomes.
Gives decision-makers more insight to fund programs that deliver on impact rather than those that were predefined.
Directs funds straight to community priorities.
Identifies programs and reframes the budget relevant to how elected officials and residents experience public services.
Aligns priorities by evaluating programs against community needs and allocating spending to maximize impact on organizational and community goals.
Plans for the future by tying programs to desired outcomes, such as addressing equity and climate change and charting a course of action.
Key Takeaways
A comprehensive budgeting decision-making framework allows for the evaluation of budget proposals (and base programs) alignment against the full spectrum of city priorities and outcomes.
Provides more value to decision-makers as they evaluate various budget proposals.
Allows for the opportunity to identify individual budget proposals that deliver maximum ROI and impact based on potential alignment with multiple city priorities and outcomes.
Achieves a "whole of government approach" to strategically align programs and resources to city priorities and outcomes.
Challenges
Requires a commitment from city leadership to advance this approach to budgeting.
Requires a commitment from staff and department heads to identify and communicate how base programs and budget proposals align (or do not align) to one or more city priorities.
Summary
ResourceX analysis identifies a range of strategies and best practices for budgeting for equity, drawing on examples from other cities, organizations, and current city partners. This analysis emphasizes the importance of clear equity definitions and metrics, strategically communicating equity budgeting guidance and expectations through the initial budget message, the creation of tools and questionnaires to further support budget proposals backed by data and evidence, the development of a program evaluation matrix to consistently and transparently evaluate equity-focused budget proposals, the need to evaluate both baseline programs and budget proposals to understand potential alignment with equity goals, the opportunity to repurpose resources to bridge the ambition gap and transparency and accountability in the budgeting process.
Our budgeting for equity analysis provides insights into how to design, implement, and evaluate budgets to achieve equitable outcomes. The themes, best practices, and trends discussed in the presentation highlight the importance of analyzing programs and services, evaluating budget proposals through an equity lens, using data and metrics, engaging stakeholders, integrating equity considerations into all aspects of the budgeting process, and demonstrating leadership commitment. By following these practices and implementing these trends, cities and organizations can create a culture of equity in budgeting and accelerate equity impact throughout the community.
Budgeting for equity remains an "emerging practice." While various practices and systems have proven to be successful and effective, tensions in this effort remain. And with more and more cities identifying equity as a strategic priority, many of these emerging practices will soon become best practices. ResourceX remains committed to continue partnering with cities in the advancement of budgeting for equity and will continue to identify and publish new advancements in this important initiative.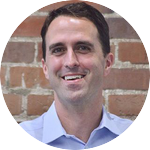 CHRIS FABIAN is CEO and co-founder of ResourceX. For over a decade, Chris has been invested in solving the problems associated with resource scarcity in local government. Through ResourceX, his team provides the software solution for priority-based budgeting (PBB) using data and evidence to transparently and exponentially improve results for citizens and the community. PBB is now practiced and applied by over 250 organizations across North America.
ResourceX created the original priority-based budgeting (PBB) framework and software to enable local governments to strategically align resources with community outcomes. This alignment between resources and priorities accelerates data-driven decision-making and provides a platform to fund critical initiatives to ensure a fiscally sustainable future for the community. ResourceX believes in the purpose of government and its potential to lead the charge in tackling some of the world's most significant challenges, such as equity and climate action. As thought leaders and budget software innovators, we can support local governments in their vital work.
New, Reduced Membership Dues
A new, reduced dues rate is available for CAOs/ACAOs, along with additional discounts for those in smaller communities, has been implemented. Learn more and be sure to join or renew today!