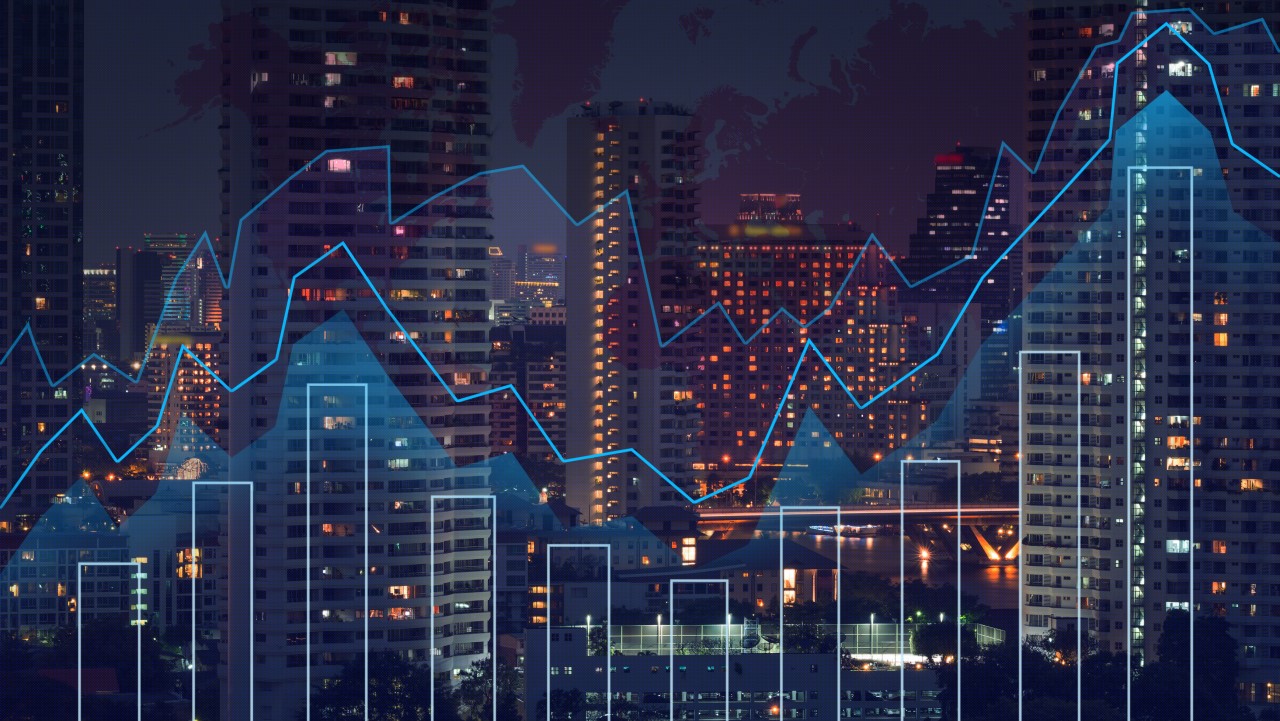 With incoming infrastructure and recovery dollars, city leaders have a lot of work to do to prioritize and allocate spending in their communities. Now, more than ever, local governments have a unique opportunity to address longstanding community health and well-being issues that were made worse by COVID. But how can we do that equitably?
The City Health Dashboard, a project of NYU School of Medicine's Department of Population Health, offers more than 40 measures of health and well-being for 900+ cities and towns across the United States. This data isn't just for big cities, as the Dashboard includes all cities and towns with a population greater than 50,000 and a growing set of towns with smaller populations. As a free health data resource that supports city leaders making these kinds of decisions, we have some ideas to help you use data to optimize this opportunity in a way that serves all residents, especially those who need it most.
Get more people connected to broadband internet.
Did you know that majority-Black neighborhoods in cities have the lowest broadband connection rates (just over half of households connected) as compared to neighborhoods that are majority-white or Asian (approximately three-quarters of households connected).
Broadband connection rates for cities and neighborhoods are available on the City Health Dashboard, and can show you which neighborhoods within your community are the least connected and how your area compares to others. In Pittsburgh, Pennsylvania, for example, the majority-Black neighborhoods in the city's northeast corner had broadband connection rates as low as 21 percent in 2019. Meanwhile, just south of there, the neighborhoods that house primarily Asian and white residents have connection rates that average 80 to 90 percent.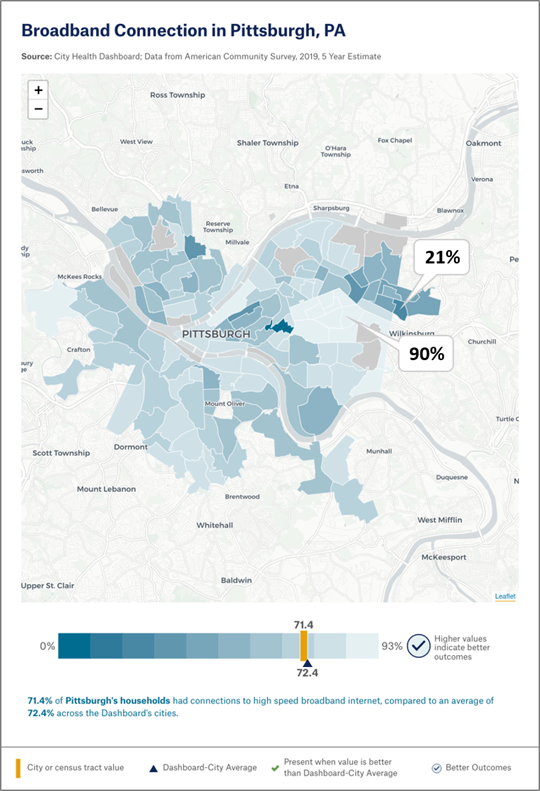 Prioritize highway and public transit projects that reduce pollution.
Thanks to a collaboration with researchers at George Mason University and NASA's Health and Air Quality Applied Sciences Team, the City Health Dashboard now has monthly ozone pollution data showing how ozone pollution varies across cities, and even within cities throughout the year.
Ground-level ozone is a harmful compound created from chemical reactions between pollutants typically released by cars and industry, and is linked to poor lung function and emergency room visits for asthma. Since ozone can increase significantly in warmer months, communities need the full picture of air pollution at different times of the year. With this Dashboard data, local government leaders can understand which neighborhoods are most impacted by air pollution and when, and take steps to improve infrastructure and public transportation in ways that also improve air quality and community resiliency.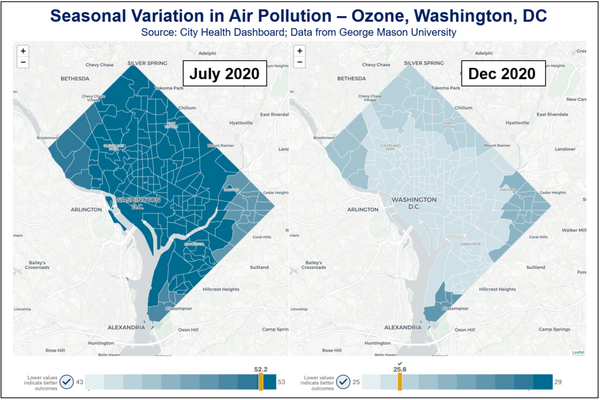 Extend housing assistance for healthier and more affordable housing.
While emergency rental assistance has helped hundreds of thousands of Americans afford their homes and apartments during the COVID-19 pandemic, now is the time to plan for long-term solutions that improve housing affordability and safety. The City Health Dashboard actually has many metrics to help cities, towns, and communities prioritize housing-related spending, including housing with potential lead risk, access to healthy foods, park access, and excessive housing costs.
For communities on the City Health Dashboard, focusing on just a few of these metrics can help you start to prioritize infrastructure and built environment projects that serve your community equitably. Get started at www.cityhealthdashboard.com and reach out to the team for support in putting data into action in your community.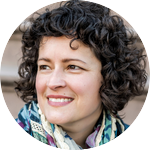 BECKY OFRANE is co-director of City Health Dashboard (becky.ofrane@nyulangone.org).
New, Reduced Membership Dues
A new, reduced dues rate is available for CAOs/ACAOs, along with additional discounts for those in smaller communities, has been implemented. Learn more and be sure to join or renew today!