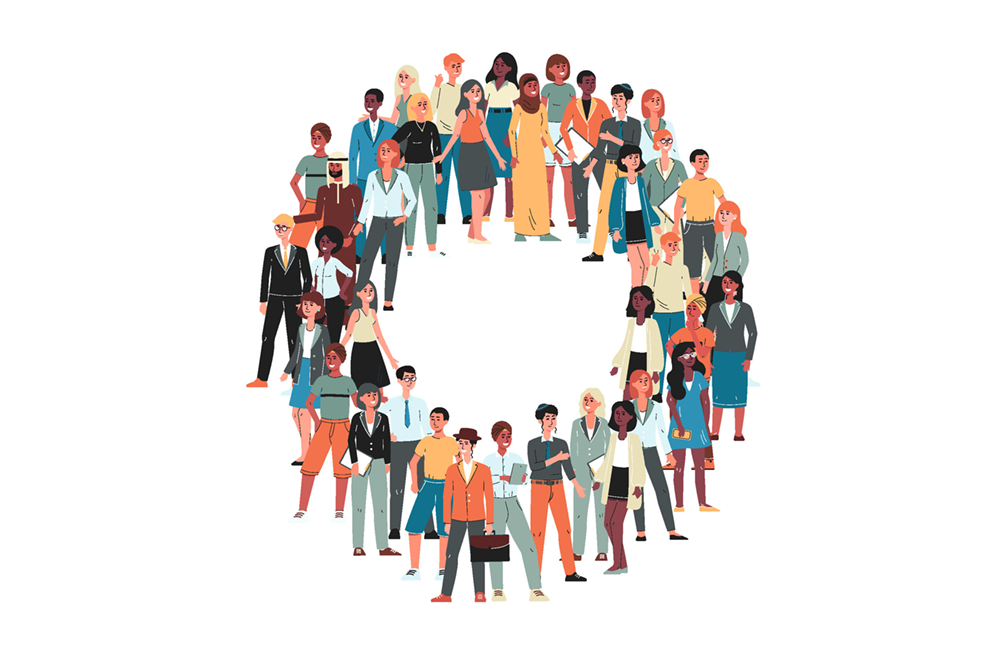 In the wake of the international unrest following George Floyd's killing, the ICMA Executive Board issued an unequivocal statement affirming its commitment to racial equity and social justice. This statement was not a new articulation of values, but an amplification of principles enshrined in ICMA's Declaration of Ideals, specifically: "ICMA was founded with a commitment to the preservation of the values and integrity of representative local government and local democracy…. To fulfill the spirit of this commitment, ICMA works…to achieve equity and social justice, to affirm human dignity, and to improve the quality of life for the individual and the community."
ICMA has an honorable history of standing up for positive change when course corrections are called for. The time-honored principle of neutrality, so esteemed in local governance, can only permit ethical treatment of all when the policies employed consistently produce equitable outcomes for all. If, at any point, those policies are found to result in disparate or unjust treatment, however unintended, we have a moral and ethical obligation to identify the disparities and take action to change them.
Thus, on the heels of the executive board's statement, Executive Director Marc Ott directed the creation of the Racial Equity and Social Justice Action Team to carry forward ICMA's charge for equity and justice. In simple terms:
• We are here to listen to you; to engage with you and understand what you need to deliver on the work of ICMA's mission and vision through the lens of equity and inclusion.
• We are here to advocate for you with our strategic partners, nonprofits of different interest areas, international affiliates, academia, and others to help promote the needed changes in local government.
• We are here to equip you with robust knowledge resources, training, consulting, and access to the technical expertise of domestic and international members.
• We are here to encourage you by fostering a safe space for community dialogue around the challenges, choices, and opportunities for those engaged in addressing systemic injustice.
• We are here to inspire you by sharing the success stories of local government professionals, our partners, and communities.
To date, this team has undertaken a number of actions:
• Building out a resource-rich webpage containing research, reports, and tools to support your social justice work.
• Cosponsoring a number of webinars with respected subject matter experts.
• Producing a series of audiocasts featuring local government veterans from diverse disciplines.
• Working with the ICMA events team to construct a strong Equity and Inclusion track for this year's UNITE virtual event.
• Designing robust training opportunities for local government professionals at all levels of the social justice journey.
Yet, as important as this new team is in creating an environment for change, it's equally important to note that ICMA has stood for the equitable treatment of all people for decades. (See ICMA's Path to Building Diverse and Inclusive Communities and Profession).
Why Racial Equity and Social Justice Work Matters
Fundamentally, racism exists to dehumanize and disenfranchise, to divide and control people, and to concentrate power and resources in the hands of the few. It does so across boundaries of race. "White people" are not the enemy. The poison of racism—that insidious, destructive contagion that defrauds people of their humanity—is the enemy. Racism hurts both minorities and non-minorities by corrupting our perceptions of ourselves and one another. In the last four years, we've seen a distressing increase in race-based hate crimes and brutality against minorities across the globe. This is an international crisis, but remedies are in the hands of local leaders and their communities, and we will be right there beside you.
Social justice is the action of dismantling inequitable systems that have persisted, often undetected, in denying equal human rights to people we are committed to serve, replacing them with policies and practices that duly honor the humanity of all.
Come As You Are
In every movement, it seems someone is left behind. At this crucial moment in the evolution of human society, we are being intentional about bringing everyone with us. The perfection of our communities requires your contribution to help ensure that all community members are honored, protected, and respected. Your voice matters!
We know that many of our members have been on the front lines of racial equity and social justice for years, and we need you to keep doing that good work. We need you to tell your stories—the trials and the triumphs—to encourage your brothers and sisters in the profession. And we need you to remember, no matter how dark the days may seem, that you are making a difference in the lives of real people.
We also know that some members are finding these conversations hard to hear, even anger-inducing. Many good-hearted, well-meaning people feel displaced, confused, and even scared right now. Some of it may be because, in this new paradigm where stories of the marginalized are being highlighted, your own stories of marginalization and those of your family are being ignored. Perhaps, too, those voices articulating the need for change seem to be hostile against you specifically, not realizing that you do care. For those members who are uncertain, but who want to learn: it is most brave to declare that one has gaps in understanding, and to say, "I want to grow." We need you. You are welcome. Come.
We approach this work with great humility. We will endeavor to be excellent. We will have learning moments along the way. And we will always bear in mind the principles to which we have sworn ourselves, by which we, together with you, have the power to touch lives and change the world, for good. We look forward to hearing from, serving, and building a better world with you. We invite you to connect with us at speakup@icma.org.

 TAMMIE SIMMONS-PARKER is the executive office coordinator and assistant to the executive director, ICMA, Washington, D.C. (tparker@icma.org).
New, Reduced Membership Dues
A new, reduced dues rate is available for CAOs/ACAOs, along with additional discounts for those in smaller communities, has been implemented. Learn more and be sure to join or renew today!