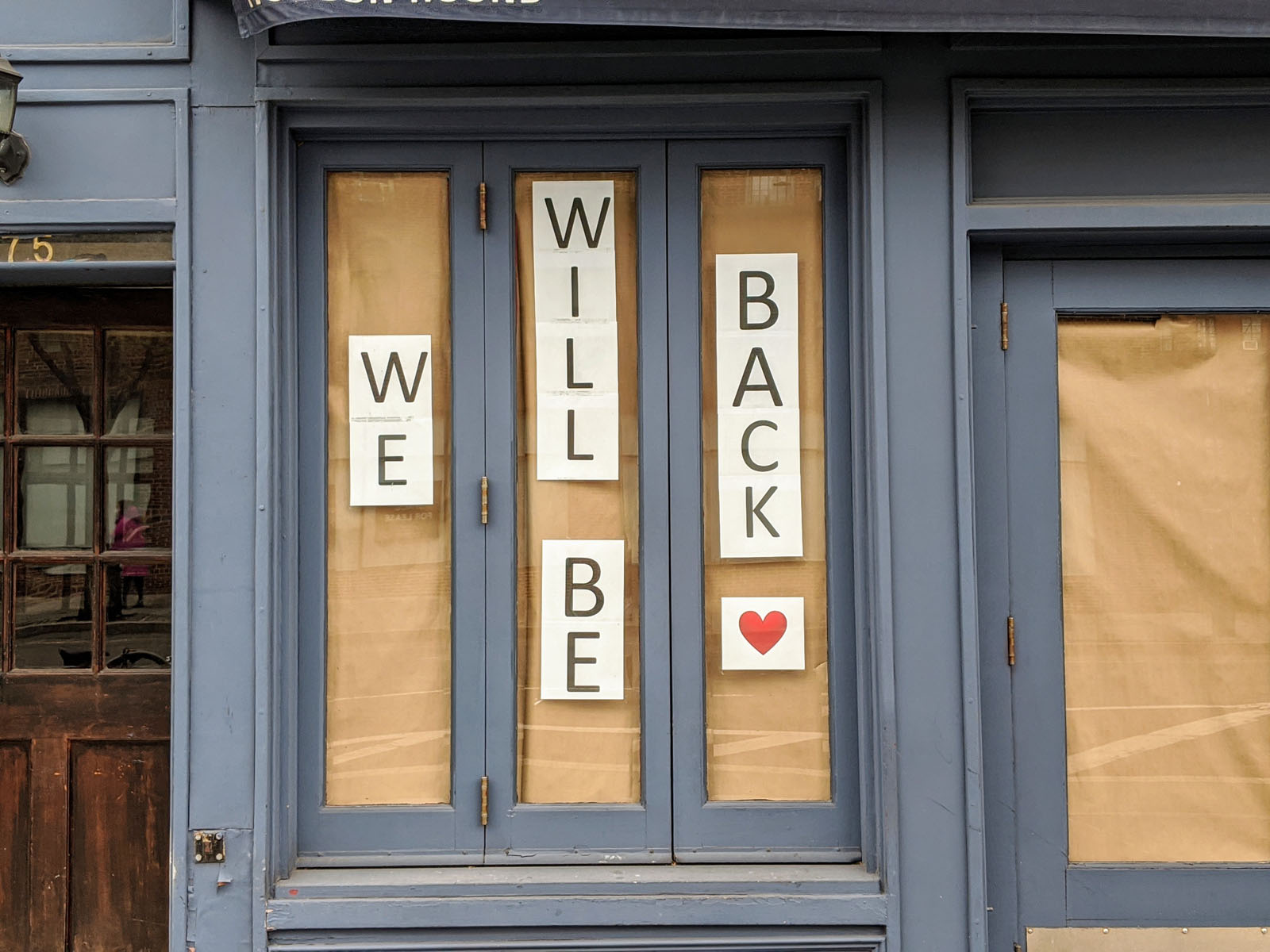 Unprecedented. In the last month, how often have you heard or used that term to describe these times? As a profession, we are neither immune nor surprised when crisis comes to our communities. If you have worked in local government for a while, no doubt these times cause you to reflect on other disasters and calamities. And on the changes, both temporary and lasting, that came with recovery from those events—what we gained and what we sacrificed.
There was 9/11. In the aftermath, we heightened public safety and security. We pivoted in how we valued personal freedom, willing to give some of it up to ensure our safety. Access to public buildings was restricted, our open national borders got more scrutiny, and personal freedoms in travel were gone.
Then there was the Great Recession of 2009, which of course is not to be confused with the Great Depression. While most of us missed the latter in 1929, we are beneficiaries of its landmark contribution to public policy values: the government's role in funding safety net programs for the vulnerable and to support society in dire times. The recession was so bad that recovery required many local governments to not just cut at the margins, but to redesign their organizations. Some dramatically reduced staffing to preserve essential services and their financial credibility with credit agencies, a critical step for long-term stability. In exchange, many positions that were avenues for career advancement never returned.
Adding to the landscape of the local government experience is managing natural and manmade disasters in a way to mitigate the loss of life and property.
Those challenges, significant and often gut-wrenching to navigate, pale in comparison to the situation facing local government leaders now. This new situation layers complex issues on top of elements unseen in decades: a pandemic, public health resource crisis, economic recession, and a quarantined society. What will our business, government, and community life be like when we reopen our communities?
"We're actually preparing for what we do during a hurricane and pandemic at the same time. We all work on top of each other on the emergency operations center. Also thinking about shelter housing. How do you do that with social distancing? All interesting problems we've never thought about before. But, if you told me last year we were going to do a table top exercise and respond to a hurricane during a pandemic, I would have told you that you were crazy." 
—Alan Rosen, assistant city manager, Port Orange, Florida
So yes, unprecedented sounds like the correct assessment.
What Values Matter
Just as those who have navigated a long-term crisis before, elected and appointed leaders will face many decisions in the days ahead. Given these uncharted waters none are insignificant. Some may seem easier, like the management call to adhere to the CDC's advice on social distancing. But most will be complicated and complex. Complex because they will require making choices based on values. This pandemic has already generated what is a values-based debate. How much loss of life are we, as a society, willing to endure in exchange for personal freedom and faster economic recovery?
This is what the ethicist Rushworth Kidder termed the ethics of "right versus right." Making a choice between wrong and right is clear for most of us. But these are tough choices because they pit one "right" value against another competing and equally "right" value. As he noted, "The really tough decisions don't center upon right versus wrong. They involve right versus right. They are genuine dilemmas precisely because each side is firmly rooted in one of our basic, core values."1
For Kidder, the common core values that stand as dilemmas paradigms are:
Truth versus loyalty.
Individual versus community.
Short-term versus long-term.
Justice versus mercy.
These core values resonate with the decisions local government officials will have to make. Practically they may be framed as choices like this:
1. Retaining the current workforce versus maintaining service levels.
2. Reducing/deferring taxes to assist residents versus revenue stabilization.
3. Investing in small businesses to retain an economic base versus retaining employees.
4. Maintaining services to the elderly versus library patrons.
5. Continuing infrastructure projects to stimulate the economy versus deferring costs to the future.
As local government leaders navigate the choices that lie ahead, what values will drive their decision-making? If you don't have agreement on what values matter, how will you assess the wisdom and merit of your decisions?
Your Value Proposition
Wedged between 9/11 and the Great Recession, a group of local government practitioners and academics came together to work on ICMA's Task Force for the Profession. The essential question they wrestled with was how to articulate to others the value that professionals add to a city, county, or town.
In arriving at the practices of the professional that add value, they noted that they are a package whose elements are intertwined. And that the biggest mistake is to assume that they operate in isolation and not in partnership with elected officials, community culture, and civic life.
Professionals:
Add value to the quality of public policy and produce results that matter to their communities.
Take a long-term and community-wide perspective.
Build community and support democratic and community values.
Promote equitable, fair outcomes and processes.
Develop and sustain organizational excellence and promote innovation.
Commit to ethical practices in the service of public values.
These practices are more than just an explanation of what you do—they represent who you are. As you move your organization and community forward in these times, remember the considerable value that you add to local government, the quality of life, and to our democracy.

 MARTHA PEREGO, ICMA-CM, is director of member services and ethics director, ICMA, Washington, D.C. (mperego@icma.org).
Endnote
1How Good People Make Tough Choices, Rushworth M. Kidder
New, Reduced Membership Dues
A new, reduced dues rate is available for CAOs/ACAOs, along with additional discounts for those in smaller communities, has been implemented. Learn more and be sure to join or renew today!