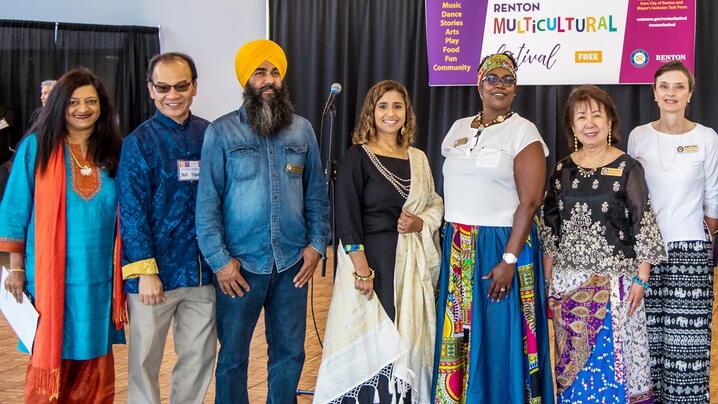 It was 2006, and I had just moved from Seattle to the suburban city of Renton. The city's claim to fame at that time was that every 2.2 seconds somewhere in the world a Boeing 737 that was made in Renton takes off or lands! Renton was primarily a manufacturing town.
That December, soon after I had started working for the mayor of Renton as their communications director, we were hit with what was known as the Chanukah day windstorm. We experienced severe cold weather and the region lost power for several days. Even The Seattle Times couldn't publish their daily paper. This was before online and social media as we know it today. We were still relying on the newspaper, television, and radio as our primary means of communication.
In the midst of the storm, I got a call from the fire department's public information officer. He told me that we had two fatalities in Renton due to carbon monoxide poisoning. Two immigrant families had moved their barbecue grills indoors for warmth, and there were 15 other instances of this in our area. Tears poured down my face as I desperately wrote a press release for translation into different languages to provide critical information to our community. For the first time in history, The Seattle Times asked The Tacoma News Tribune to print its front page in various languages with a critical message about the dangers of carbon monoxide poisoning, urgently asking community members not to bring their grills indoors.
This incident was a big wake-up call for me. The Renton School District recognizes over 90 languages spoken in our community, yet we had no systems in place to provide information or communicate with these residents. I realized that we needed more than just translations; we needed to find ways to engage the community in our outreach. It was about priorities: connecting and building partnerships on key issues and being ready when emergencies arose.
Being an immigrant myself, coming from a minority community that was one of the fastest growing groups in the Puget Sound area, and speaking a few different languages gave me an edge. I did not have a budget, and this was not my work plan. But I was given a significant amount of freedom and was able to work with Emergency Management where there was some flexibility.
Formation of the Mayor's Inclusion Task Force
With the help of an AmeriCorps intern, we recruited members of various ethnic groups to form what later became the mayor's inclusion task force. Today this is a much easier task with the internet and search engines. But in those days we went to churches, religious organizations, community centers and libraries where groups would reserve meeting rooms, and even local ethnic restaurants to check out community groups. We had to use imaginative and creative ways to find our members.
By 2008, we had created an extensive network of community leaders who would represent various ethnic groups and act as a liaison between their communities and the city. The 30-plus members represented various groups, including African Americans, Chinese Americans, South Asian Indians, Sikhs, Somalis, Vietnamese, Sudanese, Filipinos, Latinos, Ukrainians, LGBTQIA+, seniors, various faith communities such as the Muslim community, and youth groups.
External Focus: Initial Emphasis with Priority on Emergency Preparedness, Health, and Safety
Initially, we focused on emergency management services and educating our community on critical services. We also partnered with our fire department, focusing on safety and health management efforts, such as providing blood pressure and blood sugar services to our community. We provided emergency preparedness training, distributed emergency preparedness kits, and translated critical information into several different languages. Some of our most successful efforts were the Renton Heart Month campaign, working with the Sikh Temple; Saint Anthony's Catholic parish, which was frequented by the Latino community; and the Filipino community. We also worked through ethnic media outlets, including radio stations, with targeted minority communities with tailored outreach messages.
Over the years the accomplishments increased and the task force's influence spread to many areas. Some of the highlights include:
• Providing emergency preparedness training, kits, and over 1,000 DVDs to various non-English-speaking households.
• City firefighters coordinating with the community liaisons to provide free blood sugar and blood pressure screenings to members of their diverse communities.
• Offering free summer lunch to children from minority groups, non-English-speaking communities, and low-income families.
• Appointing members from the community liaison groups to serve on key citizen task forces.
• Targeting ethnic media—newspapers, radio stations, the local Hispanic TV station—to provide news releases and information.
• Assisting small and minority businesses—nearly 115 businesses, 45 percent of which were minority-owned—through the formation of Renton's Small Business Development Center, in partnership with Renton Chamber of Commerce and Renton Technical College.
• Hosting a variety of community forums throughout the year with members of diverse communities.
A Bold Step: Renton Builds Inclusion into its Business Plan
Every time I spoke about inclusion I would start with these words: "If you want to be inclusive and communicate effectively with diverse audiences, you have to make it part of your DNA—who you are and the way you think and act."
As my responsibilities in the city expanded and I assumed the role of deputy public affairs administrator, I was charged with updating Renton's annual business plan and mission statement. With our changing demographics, we were one of the most diverse cities in our area and a minority-majority city. Making inclusion part of our business plan and mission statement seemed the obvious choice. We took the bold step, and in 2012, the city's most important strategic document, its business plan, proudly declared: "Building an Inclusive City with Opportunities for All!"
Identity-Focused Outreach: Renton African American Pastors, Latino Community, Vietnamese Community
With the help of the mayor's task force, the city achieved several successes for different community groups. Here are some examples:
• Changing the swimming times at our aquatic center to accommodate the needs of the Muslim community.
• Re-purposing and providing surplused computers for Somali youth and tutoring purposes.
• Successfully targeting outreach through ethnic media to different community groups.
Task force members were ambassadors to our community, provided input to the mayor, and informed their members about critical city information. However, each group had varied needs and it was certainly not one size fits all. This became even more apparent after 2014, when the nation was rocked by the incident in Ferguson, Missouri, after the fatal shooting of 18-year-old African American Michael Brown by the police.
On Martin Luther King Jr. Day in 2015, I was approached by a local church pastor who asked if we would speak at their celebration and include the police chief. Through this request and with the assistance of this pastor, we developed RAAP, a partnership and long-lasting collaboration between Renton African American pastors and the police department. Over the years, RAAP, the city, and the police department have worked on various issues, reached out to the youth and the community, found ways to help the community feel safe, and worked to build trust and empathy. We still have a long way to go, but we have an effective foundation. Last summer, when our nation was devastated by the death of George Floyd, the city, police department, and community came together as a group for a dialogue about the recent events.
Renton also has a large Latino population, which comprises nearly 15 percent of residents. With the change in the federal government administration, there was a significant increase in fear among this group about their immigration status. Concerns about local police reporting undocumented immigrants to Immigration and Customs Enforcement were very real among the community. To address these concerns, we partnered with the Renton Police Department to create a Latino community forum, which included a bilingual sergeant; a well-respected deacon, who was a member of our task force; and a Latino councilmember.
The question of whether Renton should declare itself as a sanctuary city was discussed. Some members felt such a declaration would put a target on the city and would increase scrutiny, while others wanted the security. A consensus was reached that the mayor would proclaim Renton as an "inclusive city." We had the proclamation translated into Spanish and distributed among our Latino businesses and residents.
We began developing a similar relationship with our Vietnamese community, another one of our larger minority groups in Renton, just before the start of the pandemic.
Celebrations and Festivals
A huge part of our success with our diverse community groups has been our celebrations and festivals. But here again, we took a slightly different approach. Our first festival came about due to the inclusion task force's desire to have a community social. There was so much diversity among the members that they wanted to get to know each other.
The plan was simple: each member would invite a group of their representatives to the social, organize performances that represented their communities, and contribute their ethnicity's favorite dishes to the social's potluck. There was only one rule: you could not sit at the same table as your community and mingling was a must. The city provided the venue, and the social was a tremendous success with groups learning more about each other, participating in icebreakers, and discovering other cultures. The event brought together this wonderful kaleidoscope of unique people in Renton!
This first social was the start of several years of the Renton Multicultural Festival that opened its doors to the community. Once again, what defined the festival and made it different from other celebrations and festivals around the region was involving the audience and having them learn and participate in different cultural practices. How amazing to see an audience full of Rentonites wearing turbans that the Sikh community provided for them and dancing with the lion dancers from the International District!
Other groups celebrated as well. From Black History Month to Cinco de Mayo to Juneteenth, our festivals and the common language of celebration were the glue that brought our communities together.
Building an Inclusive Infrastructure
Over the years our efforts expanded, and we added an emphasis on investing in our infrastructure within the city of Renton. We hired the services of an expert consultant who conducted a comprehensive assessment, provided training (still ongoing), reviewed various city policies, and formalized the role of the mayor's inclusion task force members. One of the most important outcomes was the creation of a Renton Equity Lens, which task force members played a key role in shaping.
A very important product of this equity lens was the human resources equity tactical plan that addresses anomalies in our hiring practices. While the demographics of our population were changing, our employee base did not reflect the changing population and we were intent on making changes to eliminate and reduce implicit bias.
To be successful required a holistic approach. I worked hard with the Human Resources department and an HR Inclusion Tactical Plan was created that approached recruitment at every level: outreach, expanding opportunities, anonymous applications, interview panels, and changing culture. Figure 1 shows the results from 2017 to 2019.
These results clearly indicated that a comprehensive, long-term approach to hiring and recruitment will bring change. Ultimately this diversity will be visible throughout all positions and leadership levels. Such a workforce strengthens its ability to provide effective and appropriate services that will support equitable and inclusive access to services.
Communities, COVID, and Census 2020
What happened in 2020 with COVID-19 and its impact on our communities of color was unprecedented. But our task force members came to the aid of their fellow community members during this time of extreme pressure and significant need. I'd like to highlight two specific issues:
Census 2020: We had several challenges: this was the first time the census was being conducted online; it was a time of extreme distrust; we had the greatest number of minority members in our population; and Renton was one of the most undercounted cities, which had huge financial impacts and implications. Now add COVID-19 to the mix! The mayor's inclusion task force members and other census ambassadors came to the rescue. Their dedication and hard work in getting information out about the census and the importance of being counted was amazing. We have completed our census, and thanks to these amazing volunteers, Renton is one of the highest counted cities in the nation.
COVID-19: Task force members provided supplies and volunteer services at our hospitals, organized food drives and distribution, and assisted in many other ways. The outreach care and philanthropy of these community members is beyond compare.
Moving Forward: Equity and Empowerment Commission
While we have had tremendous success and accomplishments with the mayor's inclusion task force, we've received requests from the public to consider creating a more formal Equity and Empowerment Commission. This new commission would evaluate city policies and expand priorities to be more equitable. Commission members would advise and work with the city council on achieving social justice and racial equity. They would also focus on eliminating disparities and advocate for systemic change. We are currently working with the mayor's inclusion task force to determine how this commission will evolve and if we will develop the two groups to complement each other.
Clearly, in today's complex world, there is room for several options. Our focus is to be at the table and work together toward our common goal.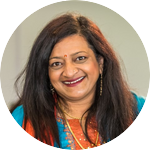 PREETI SHRIDHAR is deputy public affairs administrator of Renton, Washington.
JOIN ICMA TODAY!
ICMA provides the tools, resources and connections to help you become part of the international network of 13,000+ local government management professionals.