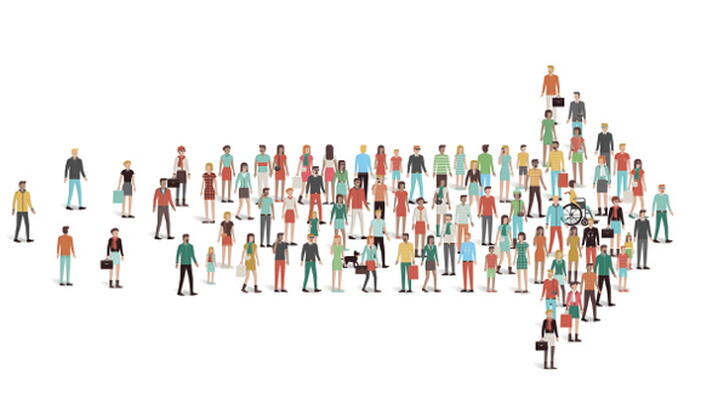 By Phillip Messina and Ron Wilde, ICMA-CM
The year was 1848, 12 years before the civil war. The rights of women were similar to those of slaves--essentially nonexistent. Elizabeth Cady Stanton put pen to paper to try to rectify these wrongs. The document she wrote, patterned after the Declaration of Independence, was termed A Declaration of Sentiments.
More than 300 women and men filed into the Wesleyan chapel in Seneca Falls, New York, on a July day to consider the proposal. In the end, the participants were asked to vote. The Declaration of Sentiments was signed by 68 women and 32 men at this first women's rights convention to be organized by women.
According to the North Star, published by Frederick Douglass, the Declaration of Sentiments was deemed the "grand movement for attaining the civil, social, political, and religious rights of women."1
The declaration had no authority on its own. It appealed in an indirect manner to the general sentiments of Americans with regard to fairness, liberty, and democracy. The declaration provided, however, philosophical guidance to the women's movement. This shared philosophy brought together many individuals who may have had other differences that normally would have kept them apart.
Stanton's declaration also provided the guidance and tactics to its most effective advocate, Susan B. Anthony. It would eventually lead to the 19th Amendment to the Constitution granting women the right to vote that was ratified on August 18, 1920.
A Personal Philosophy
A personal philosophy can help a person make sense of his or her surroundings and relationship to the environment, personal and professional interactions, and life in general. We each hold philosophical beliefs. Philosophy has served to influence both individuals and organizations throughout history.
David Brooks, columnist for the New York Times, discusses the importance of having a personal philosophy in today's world. "Everybody is perpetually insecure in a moral system based on inclusion and exclusion. There are no permanent standards, just the shifting judgment of the crowd. It is a culture of oversensitivity, overreaction and frequent moral panics, during which everybody feels compelled to go along.
"If we're going to avoid a constant state of anxiety, people's identities have to be based on standards of justice and virtue that are deeper and more permanent than the shifting fancy of the crowd." In an era of omnipresent social media, it's doubly important to discover and name your own personal True North. . . ."2
This is perhaps especially true today as many of us who interact on social media are affected by the constantly changing rhetoric as dozens, hundreds, and sometimes thousands of us like, share, or comment on the burning issue of any particular day. It is difficult to feel grounded within this constantly moving philosophical tsunami.
Collective Leadership Philosophy
It is common in today's organizations to focus on how they are managed rather than to understand how they are led. Most organizations have strategic plans, visions and goals, budgets, and audits that can be descriptive of how they are managed and the direction they are going.
There are, however, fewer documents that give clues as to how they are led. Preparing a collective leadership philosophy (CLP), a term coined by the authors of this article can not only provide a guide to how an organization is led, but in the process, also help it be more intentional about organization-wide leadership.
Talking about philosophy and leadership may seem like an unlikely pairing. Leadership, however, with a philosophical basis can guide our actions, our behaviors, and our thoughts. It can influence the way we see ourselves and others as leaders.
Our philosophies are influenced by external and internal forces. As leaders we change by changing our philosophy as we grow to understand ourselves within the context of leading. The same process applies to organizations.
As Chris Edmonds in his book The Culture Engine (Wiley, 2014) explained, "Your leadership philosophy is a statement of your beliefs about leading others, your intentions when leading others, and what others can expect of you in your leadership capacity."3
A CLP is a statement regarding collective thought about leading within an organization. It brings into focus the intentions of the organization about leadership, and it clarifies what can be expected of those acting in a leadership capacity within a purposeful organization.
Leadership is often thought of as individualistic, authoritarian, and top-down, as if only the people at the top can lead. More recent thoughts about leadership have uncovered its collective elements, democratic methods, and developmental processes. Consequently, we argue that a CLP should be:
Consistent with organizational values.
Easily understood.
Flexible and inclusive.
Numerous organizations have developed their own leadership philosophies. Some are embedded in a larger, overall organizational philosophy. One good example is from Toyota. Toyota first summed up its philosophy, values, and ideals in 2001, calling it "The Toyota Way": 4
Base your management decisions on a long-term philosophy, even at the expense of short-term financial goals.
Grow leaders who thoroughly understand the work, live the philosophy, and teach it to others.
Develop exceptional people and teams who follow the company's philosophy.
Respect your extended network of partners and suppliers by challenging them and helping them improve.
Go and see for yourself to thoroughly understand the situation.
Make decisions slowly by consensus, thoroughly considering all options, and implement decisions rapidly.
Become a learning organization through relentless reflection and continuous improvement.
Focus on Key Values
A leadership philosophy, like the statement of sentiments, helps to bring into focus the thoughts and values most important for the improvement of leadership in an organization.
Adopting a collective philosophy can advance leadership on several levels. It can help individuals understand how leadership works in an organization and what part the individual plays in fostering leadership. It can also provide guidance to teams as members can better understand how teams operate and how decisions are made.
Additionally, an organization that openly talks about leadership is more likely to take actions to improve its leadership. Finally, a philosophy that is developed by the members of an organization can change the culture.
A leadership philosophy is developed by answering these questions, which we developed:
What is leadership in our organization? Is it a personal attribute, a single position, or a process?
Who are leaders in our organization (individuals, groups, or others)?
Where does leadership emanate? (Top? Bottom?)
What are the intentions of our organization about leadership?
When should employees assume a leadership role?
How will leadership be encouraged?
What can be expected of those acting in a leadership capacity?
How will leaders be identified?How will leaders learn how to lead?
How should others respond to leaders?
Preparing a Leadership Philosophy
It is important to have a plan for the preparation and adoption of a leadership philosophy. The plan will be unique for every organization, but it should address these questions:
Who should be involved?
What process should be followed?
Who should write it?
The philosophy should represent the collective views of as many participants as possible. Organizers must take care that everyone is involved, from the CEO to the janitor. The more involvement, the more buy-in. Unanimity may not result, but everyone should have their views heard. Here is an example of a CLP:
"Leadership in our organization is a shared responsibility. It is part of our culture and is exhibited by both individuals and teams. We help everyone strive to reach their potential. We intend to improve the following leadership components in our organization: Values, empathy, communication, integrity, and fairness.
"All will be supported in identifying individual leadership characteristics, styles and leadership roles appropriate for their position. Through periodic employee surveys and other feedback techniques, we will identify important leadership needs that will improve our collective and individual leadership."
Twin Falls, Idaho (Travis Rothweiler, city manager), recently adopted a leadership philosophy (see Figure 1) by engaging all the members of the organization in a series of questions and prompts:
What is the nature of people and their attitudes towards work?
What motivates most people (once basic needs are met)?
What is the distribution of knowledge and creativity of people in the organization and, as a result, how decisions should be made?
How should work be designed in a "one-city" organization? A one-city organization means persuading an organization to act as one group. Local governments are an amalgamation of many different types of services and getting everyone to see themselves as one organization is a challenge. City Manager Rothweiler initiated the effort to do this in Twin Falls.
A Guide for Staying Focused
Preparing a collective leadership philosophy is not a quick or simple process.
In his book The 8th Habit, Stephen Covey describes an experience he had while meeting with the top executives of a large organization. Covey asked them about their mission statement. They hesitatingly shared it. Their mission was brief and to the point: "Our goal is to increase the assets of the owners."
Covey asked them if they put that on the wall to inspire their employees and customers. They all smiled and said, "Well, no, we have another statement that's hanging on the wall, but this is what we are really aiming for."5
Working with Covey, the executives came to see that short-term thinking and short-cut techniques would never produce the long-term results they desired. They eventually came to see that leadership was everybody's business.
A collective leadership philosophy is a guide, much like the Declaration of Sentiments was a guide. It can provide a picture of how leadership functions or should function in an organization. In today's world, it is easy for organizations and individuals to get distracted or lose direction.
Keeping the organization on a successful course has become more of a challenge every day. Those organizations that can stay focused and true to their collective leadership philosophy have a better chance for success as they build leadership capacity and, ultimately, strengthen their organizations.
Figure 1. Twin Falls, Idaho, Leadership Philosophy.
We are all leaders.
We work as partners with the community and the citizens we serve.
We are a part of a complex organization where all roles are important.
We are empowered to carry out our roles and responsibilities.
We take appropriate risks in our pursuit of excellence.
We recognize that our individual talents are magnified by teamwork.
We know that ongoing communication in all directions is vital to our success.
We recognize the important distinction between management and leadership.
We know the best management decisions are made when we consult and collaborate.
We know the best leadership decisions are made when we reach consensus.
We are One City.
Source: City of Twin Falls, Idaho.
Endnotes and Resources:
1 North Star, July 28, 1848, as quoted in Frederick Douglass on Women's Rights, Philip S. Foner, ed. New York: Da Capo Press, 1992, pp. 49-51; originally published in 1976.
2 David Brooks, "The Shame Culture," New York Times, March 15, 2016.
3 S. Chris Edmonds, The Culture Engine, Wiley, 2014, p. 56.
4 Toyota Motor Corporation Sustainability Report, 2009, p. 54.
5 The 8th Habit, Stephen R. Covey, Free Press, 2004, p. 111.
Phillip Messina, Duvall, Washington, has managed small cities in Washington and Oregon since 1989 (p38messina@msn.com). Ron Wilde, ICMA-CM, is city administrator, Jonestown, Texas (ronwilde@jonestown.org).
Register for the ICMA Annual Conference
Join us September 17-21 in Columbus/Franklin County, Ohio for the 2022 ICMA Annual Conference.
JOIN ICMA TODAY!
ICMA provides the tools, resources and connections to help you become part of the international network of 13,000+ local government management professionals.