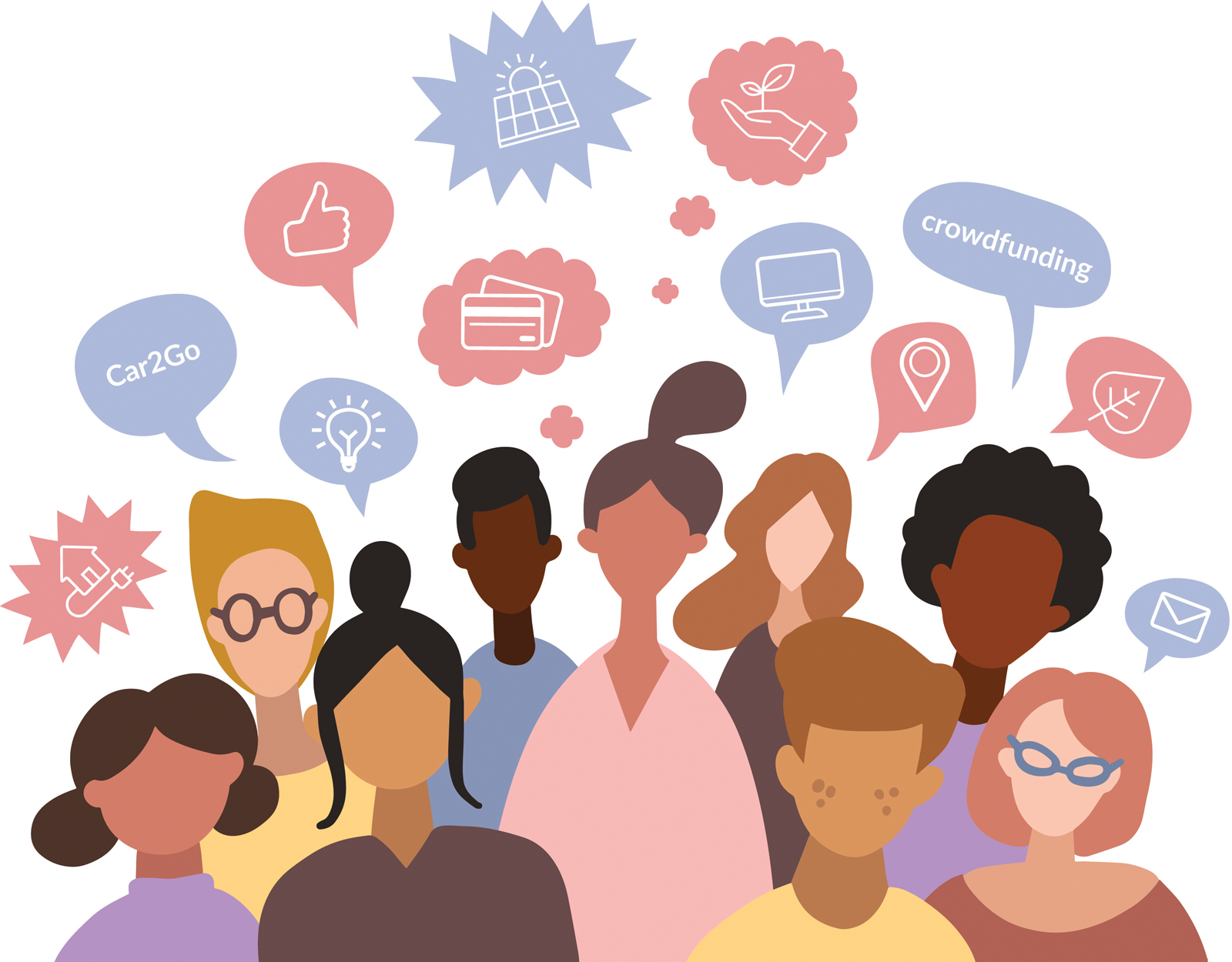 BY MYUNG J. LEE
Anyone who has worked in local government for long knows that, despite what the newest smart city technology may offer, there are no quick fixes for the challenges cities and citizens face. That doesn't mean that participating in city government to help meet those challenges needs to be difficult or complicated for residents.
Earlier this year, Cities of Service named ten finalists for our 2019 Engaged Cities Award. Cities of Service is a nonprofit organization that helps mayors build stronger cities by changing the way local government and citizens work together. We define citizens as residents—regardless of their legal status—who actively participate in their community and who see themselves as an integral part of their city.
This year's finalist cities worked together with citizens to create solutions ranging from addressing loneliness to fighting high crime rates and revamping poorly designed city websites. The finalists confirmed what we've seen time and time again: the most effective and lasting solutions succeed because of careful planning, commitment from city leaders, and thoughtful collaboration that makes it easy for citizens to contribute their time and insights.
Any city can implement these types of solutions, and each offers lessons about effective engagement that every city leader should keep in mind:
Add Capacity to City Hall by Making it Easy for Citizens to Contribute.
Cities of every size face budget constraints and daunting problems—from homelessness to blight—that cannot be solved by city staff alone. There are many solutions aimed at engaging citizens by adding capacity to city hall through working with city staff.
Find ways for citizens to tell you what they know. In Flint, Michigan, nearly 40 percent of properties were blighted in 2018. At the time, the city did not have the data to develop a blight elimination plan or the resources to carry it out. Therefore, city leaders recruited community groups to gather data on every property in the city, which they then submitted to the newly developed Flint Property Portal. The portal displays citizen-generated data on property conditions so residents can easily report and learn about blight in their neighborhoods. The comprehensive database helped residents, for example, find out who owned a vacant lot and offer to mow the overgrown lawn. Over time, numerous city departments, as well as partner organizations and businesses, began to use the portal to inform their decisions about economic development, crime prevention, and more.
This data helped the city apply for, and receive, a $60 million blight elimination grant through the U.S. Treasury Hardest Hit Funds, allowing them to remove thousands of blighted properties identified by residents. Community members also used the portal to create and implement neighborhood improvement plans, including caring for more than 690 vacant lots by mowing lawns and removing trash. Community members also used the portal to track maintenance of more than 690 vacant lots and create and implement neighborhood improvement plans, which included fixing sidewalks, community gardens, and more.
Don't let lack of clear process hinder engagement. San Francisco, although very different from Flint, also relied on resident participation to help solve local problems. The city had a large number of residents with skills that could be used in support of efforts to address issues such as homelessness and access to healthcare. However, it did not have the capacity or infrastructure to manage volunteers, and companies that wished to provide pro-bono services did not have a way to engage with the city.
The city created a new program, Civic Bridge, that systematically and effectively brought together private sector volunteers and city staff to develop solutions for public challenges. Through the program, volunteers contributed approximately 20 percent of their time over a 16-week period. City staff identified challenges that could benefit from pro-bono help, matched volunteers with city teams, scoped projects, and coached teams on their work.
This new program allowed city leaders to draw on the expertise of hundreds of residents that work in the private sector, while ensuring that their time and hard work produced results. The program has resulted in many solutions, including a new public system for residents to apply for affordable housing online, saving them countless hours standing in line to apply in person. The city estimates that companies have provided $3.9 million in pro-bono work through the program to date.
No city can rely solely on available budget and staff to address every challenge. Therefore, finding ways for residents to easily contribute can add capacity and increase the city's ability to solve problems of any size while providing residents with a deeper connection to their city.
Removing Barriers and Bureaucracy Helps Citizens Pursue Their Passions.
Some of our Engaged Cities Award Finalists have created novel ways for residents to pitch and develop their ideas, avoiding more complicated processes that might deter residents from engaging with the city.
Crowdfunding works for cities, too. Two of the 2019 Engaged Cities Award finalists—London and Plymouth, United Kingdom—have used crowdfunding platforms to remove bureaucracy and add transparency to the process of distributing funds for community development. While the two cities' strategies varied in significant ways, both allowed community groups to propose projects on crowdfunding websites. Residents could then directly contribute funds to support the project and if projects met certain criteria, city officials contributed matching funds and support to the most promising initiatives.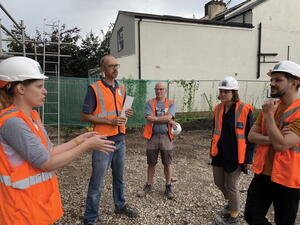 Crowdfunding makes it easy for community members to pitch their ideas to the city, and the wider community, and see how funds are distributed. Both crowdfunding programs have led to a wide variety of new community initiatives based on the needs and desires of citizens; ranging from programs that fight loneliness, to transforming derelict buildings into community spaces.
London has backed 100 successful campaigns with £1.8 million, enabling a total of £4 million in funding for community projects. And for every £1 spent by Plymouth, residents have donated nearly £2.7, for an additional £956,000 in support for communities. Through this process, both cities have engaged residents that have historically had little interaction with the city who now feel connected to their neighbors and empowered to tackle challenges in their communities, working with local government as a partner rather than solely a provider of services.
Make it simple for citizens to develop their ideas. In Lakewood, Colorado, creating a more sustainable city was important to residents, so the city created a certification program, inviting community members to propose and implement a variety of sustainability workshops, events, and projects that helped the city meet its sustainability goals. Completed projects earned credits, and once a neighborhood reached 60 credits the city certified them as a sustainable neighborhood.
As a result, thousands of residents from eight city neighborhoods have participated in more than 400 projects that make their community more sustainable. Among other projects, residents convinced the car sharing service Car2Go to create a "hotspot" parking area in Lakewood and implemented zero-waste programs by creating composting and recycling projects across neighborhoods and at citywide events. Lakewood's program is now being replicated in Denver and Fort Collins, and has also spurred the city council to move its sustainability efforts forward, leading to Lakewood's first citywide sustainability plan.
Creative solutions like these make it possible for residents to apply their own expertise to city problems, without extensive time and funds from the city.
Improving Processes Leads to Stronger Engagement and Better Service Delivery.
Just as it's difficult to maintain personal relationships if you cannot easily communicate with one another, poor interactions with the city leave residents feeling frustrated and disengaged.
Get back to basics. In many cities, the processes and services that residents use on a regular basis—such as the city website and 311 system—are difficult to use or out of date. In Bogotá, Colombia, service requests were collected through phone calls, email, social media, and its website. These requests were not always getting to staff who could effectively help, and the variety of entry points made the requested data difficult to analyze, hindering city staff's ability to use the data to make decisions and resolve problems.
As part of an effort to improve and integrate both in-person and online services, Bogotá city leaders re-engineered the system for receiving data and created a new web portal and app to collect, track, and analyze service delivery. To further engage residents, staff incorporated citizen input as they proceeded through service delivery brainstorming meetings and focus groups to help improve the system. Resident use of the new system and app has increased dramatically, and the city has identified and solved problems based on the better-organized data and reduced response times.
Create a culture change in city hall. Just as in Bogotá, residents were telling the staff of Orlando, Florida, that they were frustrated with the service delivery process. The feedback from residents was that the city's website was difficult to navigate and online forms were confusing. Too often, community members had to spend their time traveling to city hall to access services and fill out forms that could have been made available online.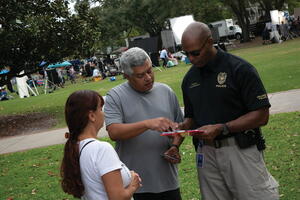 To mitigate this, the city's new digital service team created the Digital Service Academy, which taught city staff how to create and test user-centered digital services in just three days. The academy helped participants build prototypes for new, more accessible online service request forms, and then get feedback from residents before making them publicly available. This process would typically take place within a week's time. The digital service team also worked with staff to incorporate resident insights into other city initiatives.
As a result of these efforts, service satisfaction among residents has increased by 60 percent and city staff have created 170 user-friendly online services now available on its new, easy-to-use website. Perhaps most importantly, more than 100 city staff members have a better understanding of user-centered design, creating a culture in city hall that puts resident needs first.
Improving processes, programs, and tools that citizens use on a regular basis to engage with city government takes time and patience, but it yields tremendous results: residents get the services they need, the city can better solve important problems, and trust in government improves.
Commitment to Long-Term Partnership with Citizens is Essential.
At Cities of Service, we have seen that a one-time survey or a few social media posts do not get the kind of engagement necessary to draw on the time, talents, and insights of residents. Cities must foster lasting relationships with citizens to have a significant impact.
Investing time in community relationships pays off. In Chicago, for example, the city had encountered a common problem—street flooding, especially in the city's west side—and city staff knew they needed to create green infrastructure to mitigate it. However, at the time, the city did not have adequate resources to maintain new green spaces.
City leaders embarked on an extensive process to engage residents to both help design, and maintain, new green infrastructure on previously vacant and neglected properties. The design process included meetings with multiple community groups to receive input and buy-in from residents; which resulted in 10 new green infrastructure projects on the west side of the city that community groups are committed to maintaining. City staff estimates that the new infrastructure can hold more than 500,000 gallons of stormwater. These new sites have also helped attract investment in local businesses, while beginning to improve public perception of these struggling business corridors.
Citizens should be partners, not just service recipients. In Atlanta, city leaders also committed to long-term partnerships with residents to solve a pressing problem. With a large portion of the city lacking access to fresh food, city leaders worked with residents to transform vacant, blighted lots into urban gardens and food farms to increase access to healthy food. The city leased vacant city-owned property to residents and provided training, public promotion, fundraising assistance, and other support to ensure their success.
Thanks to this long-term effort, citizens and community groups are now using acres of previously unused land in the city to produce healthy food for their communities. Residents have created four community gardens; two urban farms that sell their produce at farmers markets to Atlanta residents; and the Urban Food Forest at Brown Mills, a seven-acre food forest producing nuts, fruits, vegetables, herbs, and mushrooms.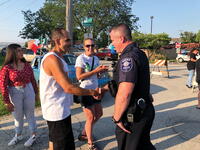 Relationships solve problems. After Aurora, Illinois, experienced a sharp increase in violent and property crime in 2014 and 2015, city leaders and police decided to increase their efforts to create and develop relationships—both between neighbors, and between residents and police.
City staff identified individuals who could lead new neighborhood groups, and provided starter kits and extensive behind-the-scenes support to help community members organize group meetings and neighborhood connection events. Police and other city officials attended these meetings and events, building trust between residents, police, and city government.
These relationships paid off. In the first year of the program, the crime rate dropped by seven percent in the areas with the highest rates of violent and property crime and another nine percent the following year. Citywide, crime in Aurora fell by 20 percent between 2016 and 2018.
These projects in Chicago, Atlanta, and Aurora involve long-term commitment from both the city and citizens, ensuring sustainable solutions that will have a lasting impact. Much of their success is a result of the city demonstrating a commitment to engaging directly with the community on a consistent basis.
The solutions of the 10 Engaged Cities Award finalists vary significantly, as do the cities themselves, yet they all serve as models for other city leaders who wish to better serve residents. These cities improve the daily lives of residents by making the process as easy as possible for citizens to contribute their knowledge, talents, and time. By removing barriers that hinder good relationships between city government and citizens, city leaders are building a foundation for stronger cities and a stronger democracy.
Cities of Service is a nonprofit that helps mayors build stronger cities by changing the way local government and citizens work together. Cities of Service helps a coalition of more than 270 cities tap into citizen insights, skills, and service to identify and solve critical public problems. For more information about the Engaged Cities Award finalists and other resources such as blueprints and case studies, visit citiesofservice.org.
 MYUNG J. LEE is executive director of Cities of Service (myung@citiesofservice.org).
New, Reduced Membership Dues
A new, reduced dues rate is available for CAOs/ACAOs, along with additional discounts for those in smaller communities, has been implemented. Learn more and be sure to join or renew today!