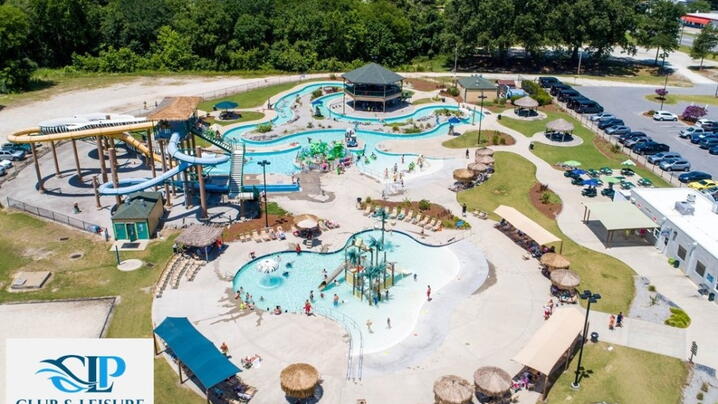 Challenge
While vibrant recreational facility programs offer many advantages to communities, they often present financial, liability, and operational challenges that become a burden to officials charged with their success. Amenities such as municipal fitness and aquatic centers, waterparks, and recreation centers can provide a community with exceptional experiences and create a positive economic impact. Yet too frequently these facilities fail to find a clear path to long-term operational success, leading to negative financial repercussions, increased liability risks, and the inability to engage the community on a sustainable, ongoing basis.
Solution
Club & Leisure Partners (CLP) has a track record of success in providing customized client options that help communities successfully manage recreational facilities. The CLP team invests time early in the business partnership, getting to know the community and understanding the community's definition of success. Their team then applies a laser-like focus to achieve the agreed-upon outcome. CLP's hallmark is their ability to maintain safe and clean facility operations, deliver incredible financial stewardship, and enhance guest experiences.
The relationships between CLP and their municipal clients are centered around community engagement and enhanced by operational know-how. CLP bases their approach on the recognition that with the application of specialized guidance and support, many municipal recreational facilities can achieve otherwise elusive operational success. The CLP team members offer vast industry knowledge, working seamlessly with communities to prioritize needs, then provide and implement the necessary solutions. Further driving the CLP advantage are the tactical relationships the North Carolina-based company forges with the communities they serve. Every local team builds upon a network of knowledge and resources proprietary to CLP and based on the leadership team's combined decades of experience in the aquatics and facility management industry.
Expertise is combined with an intimate understanding of the positive impact CLP can make with both the communities and the municipal operations these recreational facilities
support. Retention and partnership with current staff are vital to every facility's success, and CLP is adept at optimally leveraging and maximizing those community connections.
One of CLP's most unique non-negotiables is their flexibility. For the CLP team, this ability to adapt to client needs is another key to success, allowing solutions to be modeled specifically for each community, from full turn-key operations to integrative support strategy. CLP customizes their approaches, creating community plans that address diverse yet related areas. CLP clients benefit from solutions tailored to address aspects such as facility organizational structure, human resources, risk planning, accounting procedures, marketing initiatives, enhanced branding, and best-in-class operational strategies.
Results
For the city of Kinston, located in eastern North Carolina, CLP has been a solutions provider since 2019 for the management of their waterpark, Lions Water Adventure (LWA). In support of the city's commitment to the community, the CLP team was tasked with working with LWA to reduce risks and ensure a safe operation, create new and innovative approaches to improve guest experiences, and improve cost effectiveness through both increased revenue and reduced operating expenses.
Financial Stability
Within the first year of their business partnership, CLP increased LWA's revenues by 40 percent and profits by nearly $200,000. Focus was placed on streamlining targeted aspects of operations, and CLP took tactical steps to improve staffing solutions, raise the bar in food and beverage services, introduce online ticketing software, improve marketing, and increase efficiency of maintenance practices, including with the purchasing and deployment of chemicals and maintenance supplies. This increased profitability allowed for capital improvement projects to be identified and fully funded to help improve future operations.
Reduced Risk
Working closely with each client, CLP's team of industry professionals continuously coordinates to ensure all equipment, buildings, and grounds meet local and federal  requirements while benefitting from updated maintenance schedules and capital improvements. At LWA, a full facility overview allowed for a renewed engagement with equipment manufacturers and enhanced review of safe standard operating procedures. CLP's internal relationships also ensure that the local teams are trained and audited on the very latest best practices in facility management, lifeguard safety, and financial best practices.
Innovation
Through deliberate market research, CLP identified that visitors to LWA viewed the food and beverage offering to be subpar. CLP then led LWA to partner with leading  restauranteurs in Kinston to manage the food and beverage operations, recognizing that in this area instant credibility would be more effective than starting from scratch. Through partnerships with local Kinston businesses, CLP achieved an immediate positive impact and added credibility to the service offerings. The result was a better experience for guests and a food and beverage operation that turned from a money-losing venture to a profit center. CLP also employed this approach by hiring the leading local cleaning service provider to help enhance cleanliness throughout the park. Other proactive services like online ticketing were implemented to support the facility and create more positive guest experiences.
By going deep in their ability to deliver aquatics facilities and management industry best practices, Club & Leisure Partners takes pride in delivering for their municipal clients. For Vice President Zach Brown, this is a winning combination. "Our team benefits when clients such as Kinston's Lion's Water Adventure provide the best possible experiences for their guests," he says. "The positive impact on the community can be immense. During the summer of 2020, we worked with Lion's Water Adventure to adjust capacity levels, take a strategic approach to cleaning and maintenance, and helped them remain open, operational, safe, and even profitable while other facilities closed due to COVID. Our CLP team takes a lot of satisfaction from helping municipalities provide fun, safe recreational experiences that are also operationally successful."
CLUB & LEISURE PARTNERS supports the mission of both private and municipal clients in becoming their one-stop-shop for all of their club, aquatic, and fitness needs. (www.clubandleisure.com)
JOIN ICMA TODAY!
ICMA provides the tools, resources and connections to help you become part of the international network of 13,000+ local government management professionals.