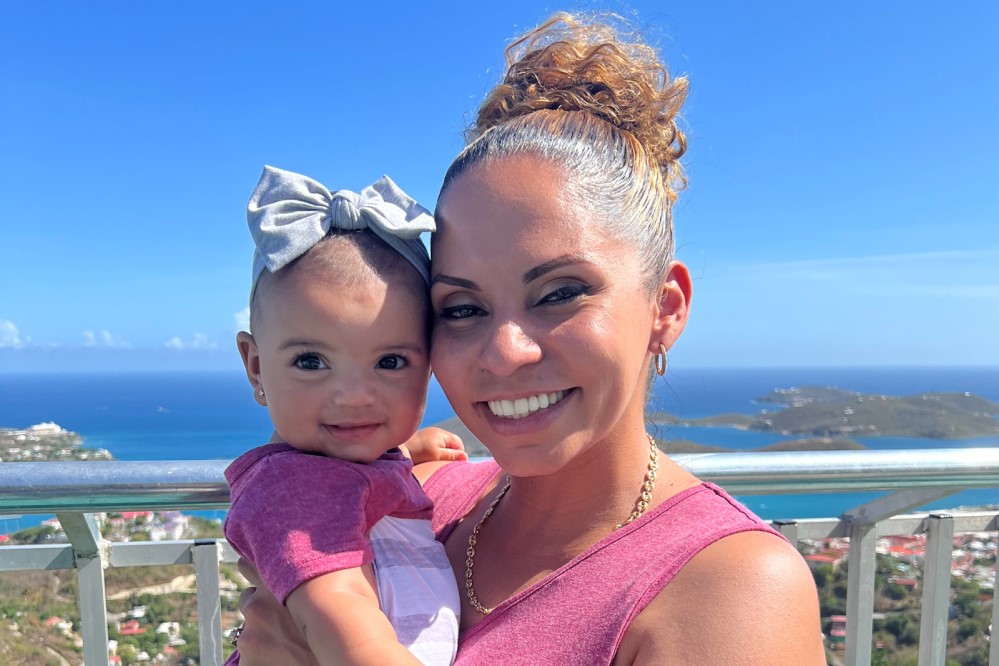 In 2014, PM magazine published an article titled, "Women Leading Government," which stated that the percentage of women in chief administrative roles had not increased much since the 1980s.
At the time, I was a local government management fellow and beginning to fall in love with the profession. The article explored a number of reasons why women were not moving into executive roles in local government. Unsurprisingly, the challenge of balancing a career with a family was identified as one of the reasons.
This was something that I heard so much about as a woman who aspired to lead. Since I wanted to raise children one day, I became concerned about the impact starting a family might have on my career. At the 2019 ICMA Annual Conference, while participating in the speed coaching session, I shared my concerns with nearly every female coach in the room. I asked them how they found balance, what advice they had, and if there was anything I could do to prepare.
Later that year, I accepted the role of assistant city manager with the city of Decatur, Georgia. There were many enticing reasons to work for Decatur, but one key motive was I felt it would be a supportive place to start a family. I felt confident I would be supported by the organization, my peers, and my staff, but most importantly, by the city manager, Andrea Arnold. Previously, Andrea had been the assistant city manager for 15 years and had three children while serving in that role. So if anyone knew how to make it work, I knew it was Andrea.
In 2021, when I gave birth to my daughter, I realized I had made the best decision. I also realized having the right team and the right mindset makes all the difference. I know how lucky I am to have an understanding manager who knows what I am going through and makes time to advise me on balancing all of my many roles and tasks.
Give Yourself Some Grace
Everyone says that when you have a baby, your whole life changes; you awkwardly laugh and agree, but you don't really know what that means until it happens. That little human takes over your life and becomes your main priority. But you still love your other "baby"—your career. How do you balance the two? How do you avoid the guilt that comes from believing one of these areas of your life must suffer in order for the other to thrive?
I find that giving myself a little grace, both personally and professionally, goes a long way. I know I won't be able to do everything in the same way as before I became a parent, but that's alright. There might be a work meeting or two that I miss. I might miss a few bath times and story times because of city commission meetings. However, I am excited that my daughter gets to see a woman working hard and loving her career, her profession, and her family. And I'm glad that employees get to see a leader balancing family and career with the support of our administration.
Communicate
Let your manager, your team, and your family know what you are going through. It was difficult at first to be vulnerable about such a personal experience, but people can and will adjust if they know how they can help or that you even want the help. In the last year, I found there were so many people in my profession and in my personal life that were eager to help.
Moving to a place where I was able to be honest about needing help and accepting support from the community around me is the reason I avoided burnout. My husband developed a calendar system so he knows my schedule of evening meetings and weekend events and we balance parenting responsibilities. My coworkers stepped in to manage projects in progress as I began my maternity leave. Coming back to work as a parent, I found team members willing to stand in for me in case of emergencies.
Prioritize
Once you realize you can't do everything, choose what is most important. In our leadership roles, we have the flexibility to choose many of our schedules and projects. I now pay more attention when choosing what projects are the most important. The necessity of really prioritizing what I'm investing my time in has made me a better leader because I don't waste time on low-impact tasks. When I come into work, I know my time is finite and I need to make the biggest impact possible with the time I have. Fully understanding the value of (even more) limited time has pushed me to delegate responsibilities, which has provided new opportunities for my team to grow and learn.
Find a Mentor
The final thing is to have a good mentor. And don't assume that mentors have to be other moms— some of the dads and non-parents have been the most supportive people for me over the last year. I'm fortunate that I'm able to share my concerns and fears with my city manager and seek her advice on her own experience navigating motherhood and serving in this role. She regularly made time to help me through this important time in my career and in my personal life, calling to check in on me during maternity leave and meeting regularly with me when I returned to the office to discuss how the transition back to work was going. She even emphasized her support of me taking more time if I needed it. When I got back into my new normal routine, she encouraged me to prioritize and communicate my needs to her so that the new balance I'm navigating is sustainable.
If you don't have someone in your organization to help you, reach out to someone else in the profession in another community. It is always helpful to hear from someone that balancing work and parenting is hard but can be productive and successful.
My hope is that one day I can pay it forward and be there for someone like Andrea was there for me. If we want to keep women in our profession and we want women to keep advancing, we have to acknowledge motherhood and help them through this most impactful event in their lives. Motherhood and profession need not be at the cost of each other; to the contrary, they can be complementary with the right tools, support systems, and understanding.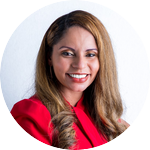 TERESA DE CASTRO serves as the assistant city manager over administrative services for the city of Decatur, Georgia.
New, Reduced Membership Dues
A new, reduced dues rate is available for CAOs/ACAOs, along with additional discounts for those in smaller communities, has been implemented. Learn more and be sure to join or renew today!