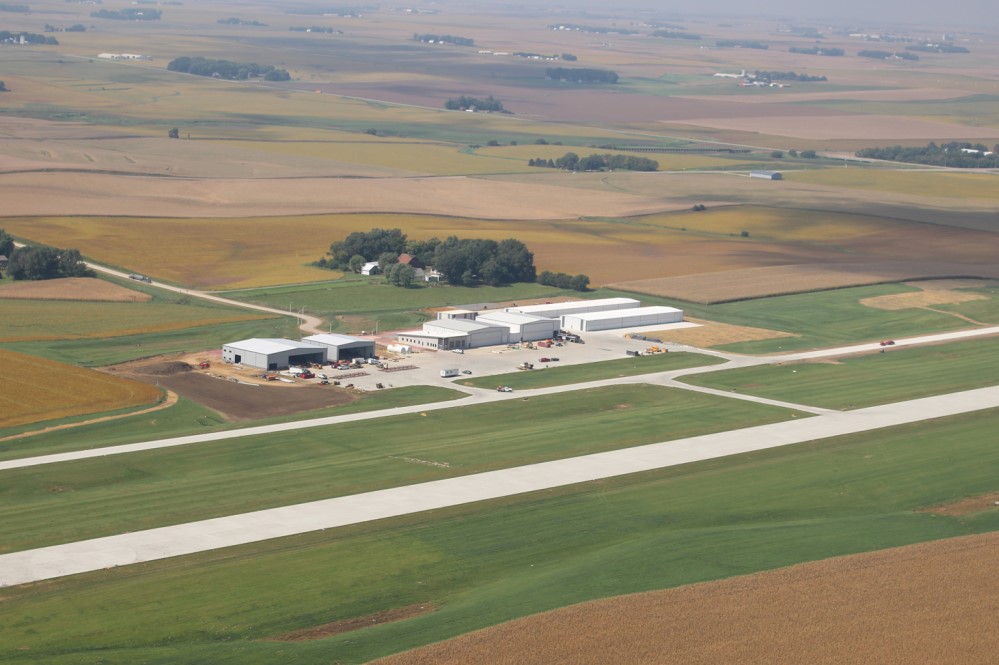 Under 10,000 Population
Sioux County Regional Airport Project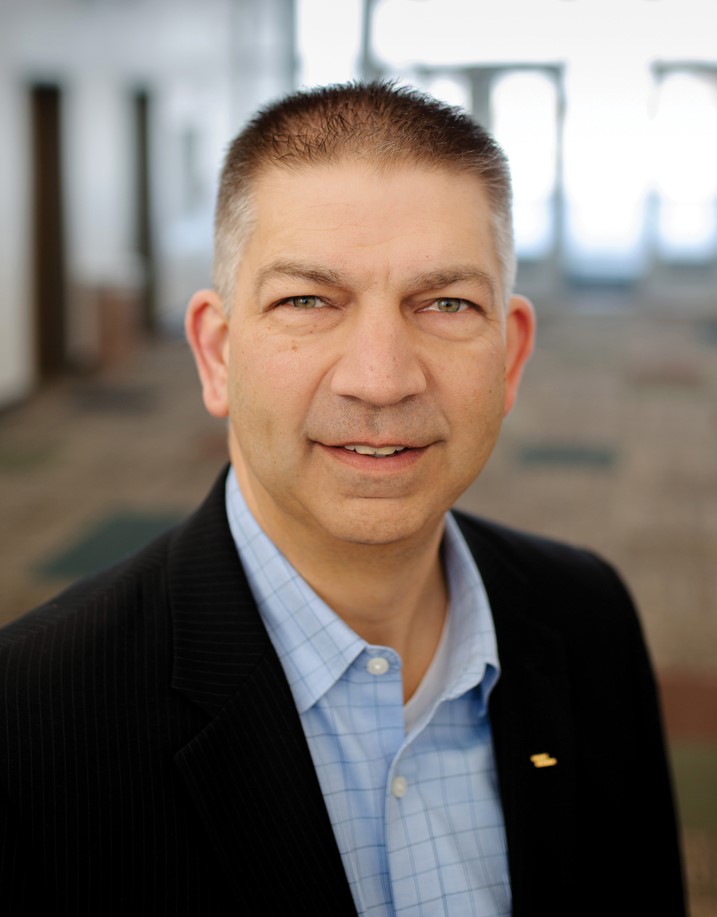 Sioux Center, Iowa
Scott Wynja, City Manager

Orange City, Iowa
Earl Woudstra, City Administrator
Twenty-one years ago, local leaders saw that the existing airports in Sioux Center and Orange City, Iowa, could not safely accommodate current or future aeronautical demand. Both cities had seen continuing growth in agriculture, manufacturing, and other industrial sectors, all of which rely on connections to the region, nation, and world.
Air travel is a crucial part of this connectivity, yet the local airports had size constraints that limited their expansion and the size of planes they could accommodate. Consequently, local businesspeople regularly used larger airports in Sioux Falls and Sioux City, both about an hour away, and traveled by car to their local destinations. The local airports' limitations were creating limitations for local industries.
Sioux Center could have built its own new airport, but leaders there and in Orange City and Sioux County saw that it would be far better to join forces and develop a regional airport. They formed a partnership for its development, construction, and operation, led by a board of directors.
The board proposed a site, completed a feasibility study and airport master plan, and submitted it to the Federal Aviation Administration (FAA). They acquired 493 acres of farmland through agreements with multiple property owners. They pursued partnerships with the FAA and Iowa Department of Transportation (DOT) to assist in funding, and they oversaw the five-year construction. The airport's 5,500-foot runway can serve business jets that previously could not use the local airports.
After more than a year in full service, the Sioux County Regional Airport serves travelers who used to fly into Sioux City and Sioux Falls. Total airport activity now is greater than the sum of previous traffic to the Sioux Center and Orange City airports. Business jets arrive three times a week instead of once a month, and an additional payoff has been increases in local rental car sales, hotel stays, and restaurant service.
A significant challenge was ensuring that city, county, state, and federal agencies were on the same page during airport planning and implementation. The key to success was communication among parties and buy-in by entities that set aside individual advantages to focus on what was important for the greater good of the region. That focus continues today, fostered by a board that includes leadership from local governments and industries.
The completed project and collaboration of city and county leaders received high accolades across Iowa and beyond. Dennis Muilenburg, then-CEO of Boeing and a Sioux Center High School alum, was a keynote speaker for the airport's grand opening in November 2018, and praised the cooperation and hard work of local leaders.
Iowa Governor Kim Reynolds also spoke at the opening, commending local leaders' vision and collaboration: "In order to grow, we must be able to effectively move people and products to places and customers outside the state, and the regional airport will help us do just that from an important high-output area of Iowa. . . . You've accomplished a great project that will be an important asset for the state."
10,000 to 49,999 Population
GoMonrovia
Monrovia, California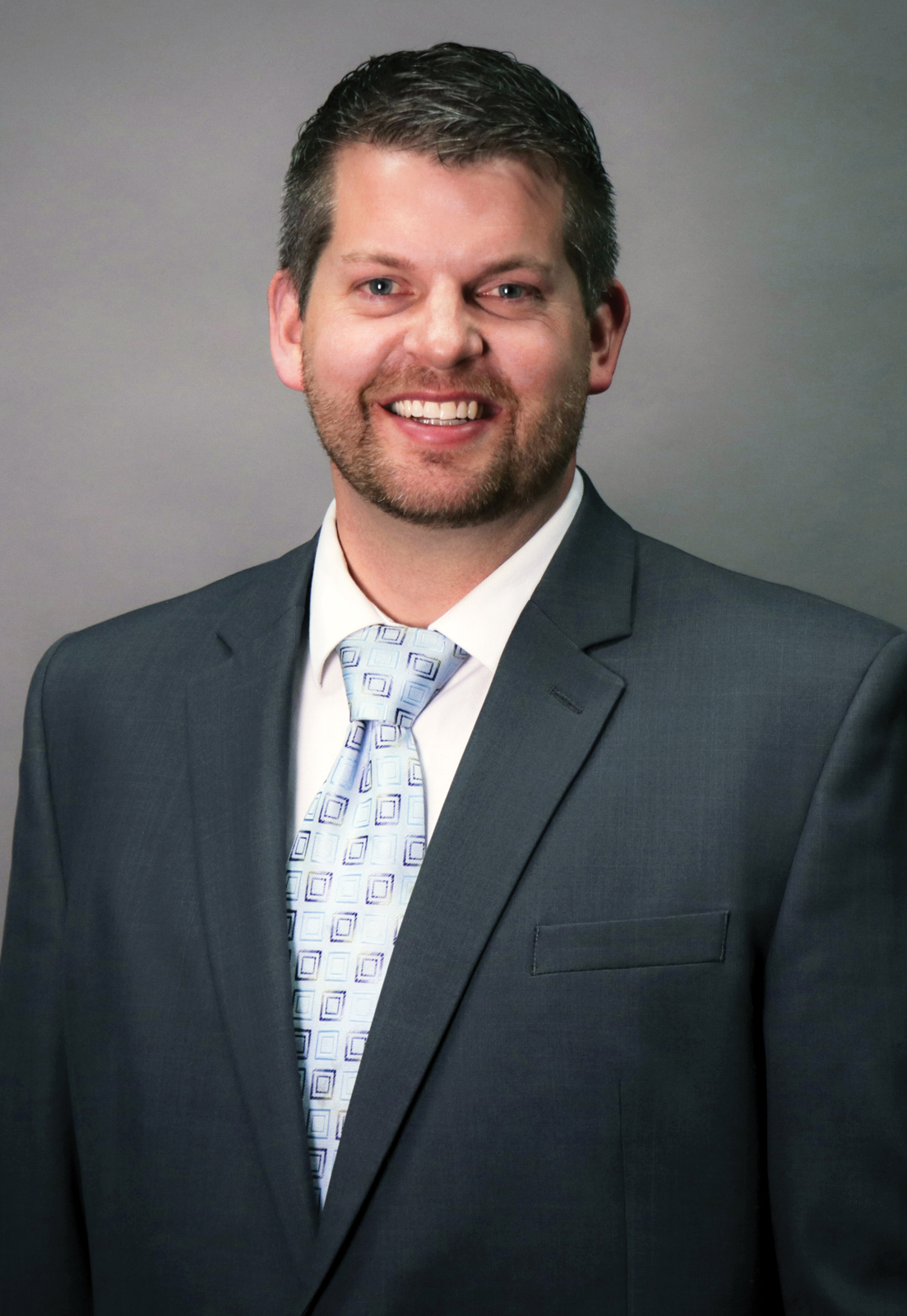 Dylan Feik, ICMA-CM, City Manager
Like many suburban communities, Monrovia has enjoyed a housing development renaissance that threatened to create traffic congestion and parking problems in a community whose residents were accustomed to using personal vehicles for transportation. Anticipating a future with 2,200 new housing units, the city reevaluated its public transportation options and developed a new model of suburban mobility.
Public transportation in Monrovia had been limited to a traditional dial-a-ride system—Monrovia Transit. The program, while useful for a small subset of the population, was inefficient, inconvenient, and unreliable for meeting passenger needs. Monrovia is also served by the Metro L Line light rail station, which is convenient for residents who live and work nearby, but left a gap for those wanting to visit Monrovia's most popular destination, the Old Town Monrovia business district.
Seeking a more thoughtful, affordable, and efficient way of providing transit services to the community, the city launched GoMonrovia, a multi-modal transportation program that leverages the strengths of ride-share programs offered by Lyft. In a completely revamped transportation model, Lyft serves as the city's primary public transit provider for all non-ADA-related services, collaborates with the city's existing dial-a-ride operator to serve passengers with ADA needs, and helps transition dial-a-ride shuttles onto the Lyft platform. The city chose to partner with Lyft due to the company's desire to play a role in the larger mobility ecosystem in a way that does not replace but rather complements public transit.
Initially, to spur behavioral change among suburban residents, all rides anywhere in the service area cost just $0.50, with the city covering the remainder of the cost per trip at an average of $6.00. To assist those without access to a smartphone, the city offers an over-the-phone dispatch service for Lyft vehicles. Over time, the city modified its pricing structure to cover more of the program's costs.
Thanks to the engaged and practical approach spearheaded by city leadership and the partnerships developed during the planning stages, GoMonrovia took less than three months from idea to implementation. Instead of competing with private companies, the city explored how it could leverage widely adopted and advanced technology platforms to facilitate its new public transportation model.
GoMonrovia's success speaks for itself. Whereas Monrovia's dial-a-ride program used to provide 38,000 rides per year, the city has provided approximately 522,711 rides per year through GoMonrovia. Operating the dial-a-ride system was costing the city around $19.70 per ride. The city's subsidy of a GoMonrovia ride is on average $4.00
Throughout the development and implementation of GoMonrovia, residents and the business community remained engaged and informed, which helped foster trust and encouraged robust participation. This program has truly changed individuals' behavior on a grand scale, with many reports of GoMonrovia changing lives for the better.
50,000 and Greater Population
Resilient City Permit Program
Santa Rosa, California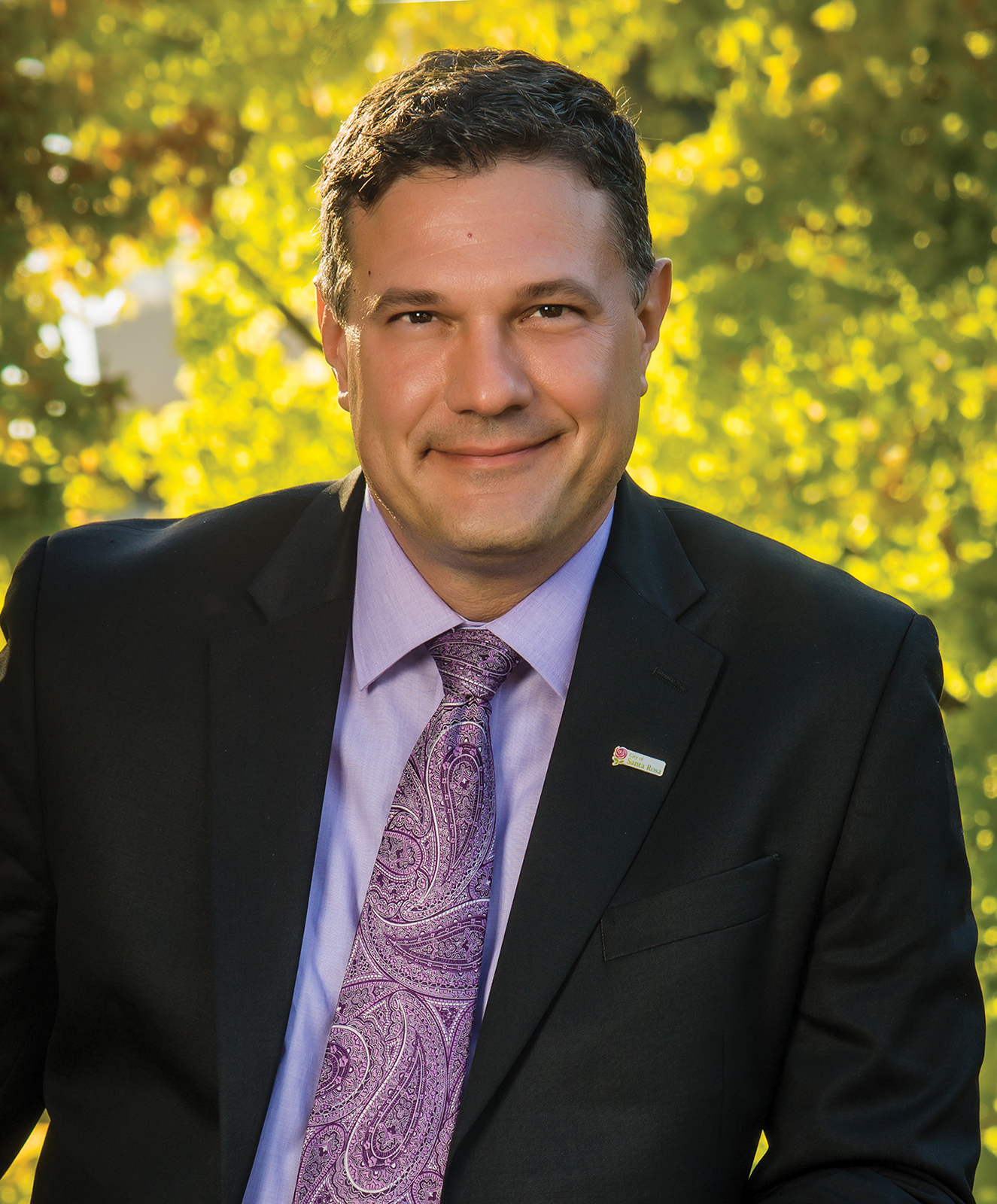 Sean McGlynn, City Manager
In the early hours of October 9, 2017, gale-force winds blew rapidly moving wildfires into Santa Rosa, destroying homes, businesses, and a fire station and transforming existing housing shortages into a devastating crisis for thousands of residents. The fires claimed 22 lives and 5,643 structures, which included 3,043 homes —five percent of the city's housing.
It would take 22 days to fully contain the fires, but the city needed to respond quickly to initiate recovery and rebuilding, while simultaneously managing emergency response and providing immediate shelter and essential services to fire victims.
The city recognized that it was not equipped to handle the continuation of development projects already underway plus the anticipated influx of permits, reviews, and inspections required for a mass rapid reconstruction. The need was urgent: Insurance benefits to cover rental housing for displaced fire survivors generally last just 24 months.
To address the need, the city designed the Resilient City Permit Program to make rebuilding efficient, streamlined, and cost-effective. Staff spent countless hours in community meetings engaging fire victims to understand what resources they needed. Many homeowners, already under stress, were unfamiliar with construction processes and were intimidated by the thought of going through a rebuild. The city also launched a website with instructions to guide homeowners through the cleanup and rebuilding process.
After the first phase of community engagement, the city developed an aggressive plan to address the identified needs, starting with policies. For example, the Resilient City Zoning District was created to provide fire victims with flexibility in rebuilding. An Urgent Resilient City Ordinance expedited review processes; waived some fees; and removed measures that prevented homeowners from residing on their properties temporarily in RVs, manufactured homes, or other dwellings.
Next was providing specific services. Fifty days after the start of the fires, the city's Planning and Economic Development (PED) department opened a Resilient City Permit Center (RCPC) to handle the planning, engineering, and building permits. The contracted team, from the firm Bureau Veritas, added 30 dedicated positions and 6,000 monthly staff hours to meet the goal of rebuilding in two years.
Community partnerships were critical to the program's success. A pressing need for an open, direct channel of communication among staff, elected city and county officials, and their constituents led to the creation of the Build/Rebuild Ad Hoc Committee to coordinate resources. The city also developed close ties with many community organizations, nonprofits, developers, and designers. The American Institute of Architects, for example, established master plans that would be pre-approved and reviewed in reduced timeframes.
These partnerships contributed to Santa Rosa's success. As of July 13, 2020, the Resilient City Permit Program's efforts had resulted in 1,287 homes rebuilt, 913 homes under construction, and 165 houses in the pre-construction pipeline, and it was anticipated that more than 1,500 homes would be completed by the end of summer 2020.