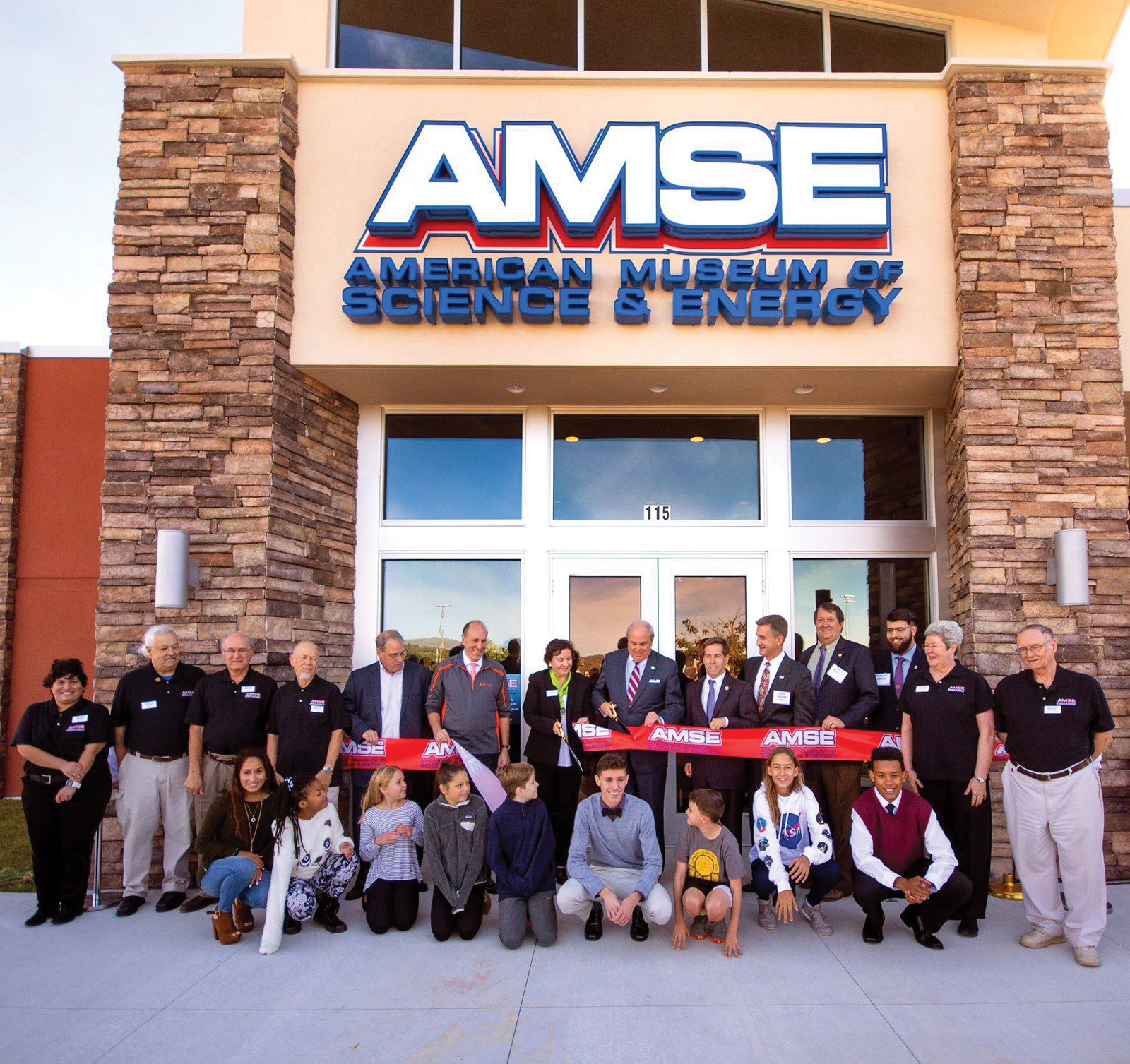 Under 10,000 Population
Renewable Energy Mitigation Program
Aspen, Colorado

Sara Ott, City Manager
The city of Aspen and Pitkin County, situated in the Roaring Fork Valley of Colorado, are known for their pristine natural environment, world-class outdoor recreation opportunities, and top-notch tourism experiences. At the same time, they are associated with wealth, meaning large homes that consume a great deal of energy.
In 1992, the city and county, together with the Community Office for Resource Efficiency (CORE), a local nonprofit organization, set out to mitigate climate change and improve the quality of life for residents and visitors by developing the Renewable Energy Mitigation Program (REMP).
CORE, formed with support from local governments and utilities, works cooperatively with businesses, organizations, individuals, governments, and utilities to create measurable improvements in energy and water efficiency in order to benefit the environment and develop a more sustainable regional economy.
In 1995, staff were directed to develop a building code that addressed energy use outside of buildings—for heated driveways, patios, walkways, pools, and spas. REMP was developed to put Aspen and Pitkin County on the path to a sustainable energy future, to tap the region's renewable energy resources, to reduce air pollution and greenhouse gas emissions, and to establish a new benchmark in responsible energy codes. The program included incentives and disincentives for exterior energy use and house size.
REMP was adopted as part of the city's and county's building and energy code that applies to new construction, remodels, and additions, effective in 2000. Homeowners and commercial property owners who choose to install energy-using systems or—in Pitkin County—large square footage, can install a renewable energy system on site (e.g., solar photovoltaics, solar water heating, or geothermal heat pumps) or choose a mitigation payment option.
REMP payments are collected by the city and county when they issue building permits. The money is held by their respective finance departments until the city and county governing bodies approve a REMP spending proposal. These proposals are developed and managed by CORE, and the money is used to fund grants and rebates for energy efficiency and renewable energy, with oversight from the city and county.
For every dollar CORE has invested in the community through REMP fees, seven pounds of carbon dioxide have been avoided. Since 2011, thanks to funding from REMP, CORE has:
• Realized $2,959,622 in annual energy savings;
• Avoided 22,432 metric tons of CO2 (annual savings); and
• Served 5,740 customers.
Improving energy efficiency and installing renewable energy helps residents, businesses, and public entities improve the safety and comfort of their homes and businesses, saving energy and money and reducing carbon emissions throughout the community.
Significantly, the program has inspired other communities in the valley to adopt climate plans that include up-to-date energy codes and local amendments to further reduce energy consumption. REMP has modified the behavior of not just one small community, but an entire valley of people.
10,000 to 49,999 Population
Securing the Future of the American Museum of Science and Energy
Oak Ridge, Tennessee

Mark S. Watson, ICMA-CM, City Manager
Bruce Applegate Jr., Director of Administrative Services

Amy S. Fitzgerald, Director of Government Affairs and Information Services
This project illustrates how a solid intergovernmental partnership can produce transformational results in a community seeking to preserve its history while enhancing economic opportunity.
A flagship amenity for Oak Ridge, Tennessee, since 1949, the American Museum of Science and Energy, operated by the U.S. Department of Energy (DOE), faced an uncertain future in 2016. The building where the museum operated was oversized, energy inefficient, and was located on 18 acres of tax-exempt land in the heart of town. Utilities climbed to $12,000 during winter months. Some exhibits were out of date. The museum could be forced to close if no way could be found to upgrade the facility and sustain operations.
Previously attracting more than 65,000 visitors per year, the museum provided educational programs for children, displayed scientific exhibits, and hosted events. The museum served as the launching site for a popular bus tour and helped tell the story of Oak Ridge, a city built by the government as part of the top-secret Manhattan Project during World War II.
But how could the museum's long-term viability be secured without reinvesting in a facility that needed more than their combined efforts could provide? City staff engaged DOE's federal management team, museum leadership, elected officials, and other stakeholders to find a solution. The result was a unique intergovernmental and private business agreement that was beneficial for everyone.
The solution was to relocate the museum to the Oak Ridge city center. A private developer would remodel an existing facility, and the city would offer it rent-free to DOE. In turn, DOE would transfer the current museum building and its 18 acres to the city at no cost. The city would then turn the property over for mixed-use redevelopment that would generate tax revenues for city services, including the educational system. Sited in a community with the first all-grade STEM-certified school system in Tennessee (the second in the world), the new museum would be an opportunity to expose students to STEM-focused activities in a stimulating, state-of-the-art environment.
The museum moved into the new space in July 2018, with fresh exhibits spotlighting history, environmental management, nuclear processes, neutron science, advanced manufacturing, and supercomputing. In its new location inside a bustling commercial section on Main Street, the museum has seen a significant increase in attendance and guest satisfaction, as well as a decrease in maintenance responsibilities.
The DOE's land transfer to the city is stimulating businesses and generating new property and sales taxes. In its new location, the museum can attract attendees from retail customers and serve as a hub for heritage and science tourism. This project ensures the history of Oak Ridge will continue to be told, while exhibits showcase expanding federal missions as new scientific boundaries are explored.
The project was a "win-win" by redeveloping underutilized property and closing an inefficient facility that drained limited public resources. The creative solution, developed by local and federal government officials with a private-sector partner, demonstrates the effectiveness of professional public managers working toward a common community goal.
50,000 and Greater Population
CivTechSA Program
San Antonio, Texas
Erik J. Walsh, City Manager

The CivTechSA program is a partnership between the city of San Antonio's Office of Innovation and Geekdom, a co-working space and leader within the local entrepreneur and technology community. The CivTechSA program looks to build a city of problem-solvers by working with entrepreneurs and students to find workable solutions to current civic challenges, and actively grow the startup and technology ecosystems in San Antonio.
The program achieves its mission by working with city departments to identify challenges and outsource those challenges to the appropriate pillars of the program: (1) sixth to twelfth grade, (2) higher education, (3) entrepreneur, and (4) residency.
CivTechSA features four influential events that occur throughout the year: Ideathon, Datathon, Start-Up Weekend, and the Residency Program.
• Ideathon allows participants to share new ideas for solutions to city challenges, with guidance from an industry expert. Teams compete for an award based on the viability and potential of the solutions they recommend.
• Datathon provides organizations an opportunity to share datasets with the public in order to connect communities, ideas, and data to improve the quality of life for citizens. Challenges focus on affordability, environmental quality, and access to services.
• Start-Up Weekend lets teams of participants form around civic-technology themes to develop prototypes and business models that solve challenges. This year's theme was "Smart Cities."
• In the Residency Program, the city invites startups to address civic challenges. A selection committee chooses two to three startups to be embedded in city departments to collaborate and build custom solutions.
The program partnership is managed and maintained in accordance with a contractual agreement under which the city of San Antonio agrees to pay Geekdom an annual amount based on the scope of services provided and the achievement of measurable outcomes. Geekdom is assessed on specific key performance indicators. CivTechSA has garnered substantial media coverage and has seen consistent growth in audience and visibility.
City departments have adopted solutions developed through CivTechSA. For example, Kinetech Cloud, a cloud-native company, worked with the city of San Antonio's Department of Human Services to enhance and streamline the application system for residents seeking utility assistance.
In 2017, Geekdom and the city of San Antonio's Office of Innovation recognized a need to involve residents in discussing solutions to challenges they faced. This initiative served to create a tech-talent pipeline by engaging students and entrepreneurs within the civic technology industry. It also educated the public about the role the city plays in growing local tech talent to help improve the community's quality of life and access to services.
The CivtechSA program is a pathway for industries once siloed to begin to learn from and understand one another. The program gives leaders in technology an appreciation and awareness of government leaders who share their mission of giving back to the community. The CivTechSA program invites San Antonio's youth and entrepreneur communities to truly participate in the solution-making process for challenges faced by the city. The CivTechSA program demonstrates the inclusivity, integrity, and compassion of city leaders working together to help move San Antonio forward.
New, Reduced Membership Dues
A new, reduced dues rate is available for CAOs/ACAOs, along with additional discounts for those in smaller communities, has been implemented. Learn more and be sure to join or renew today!