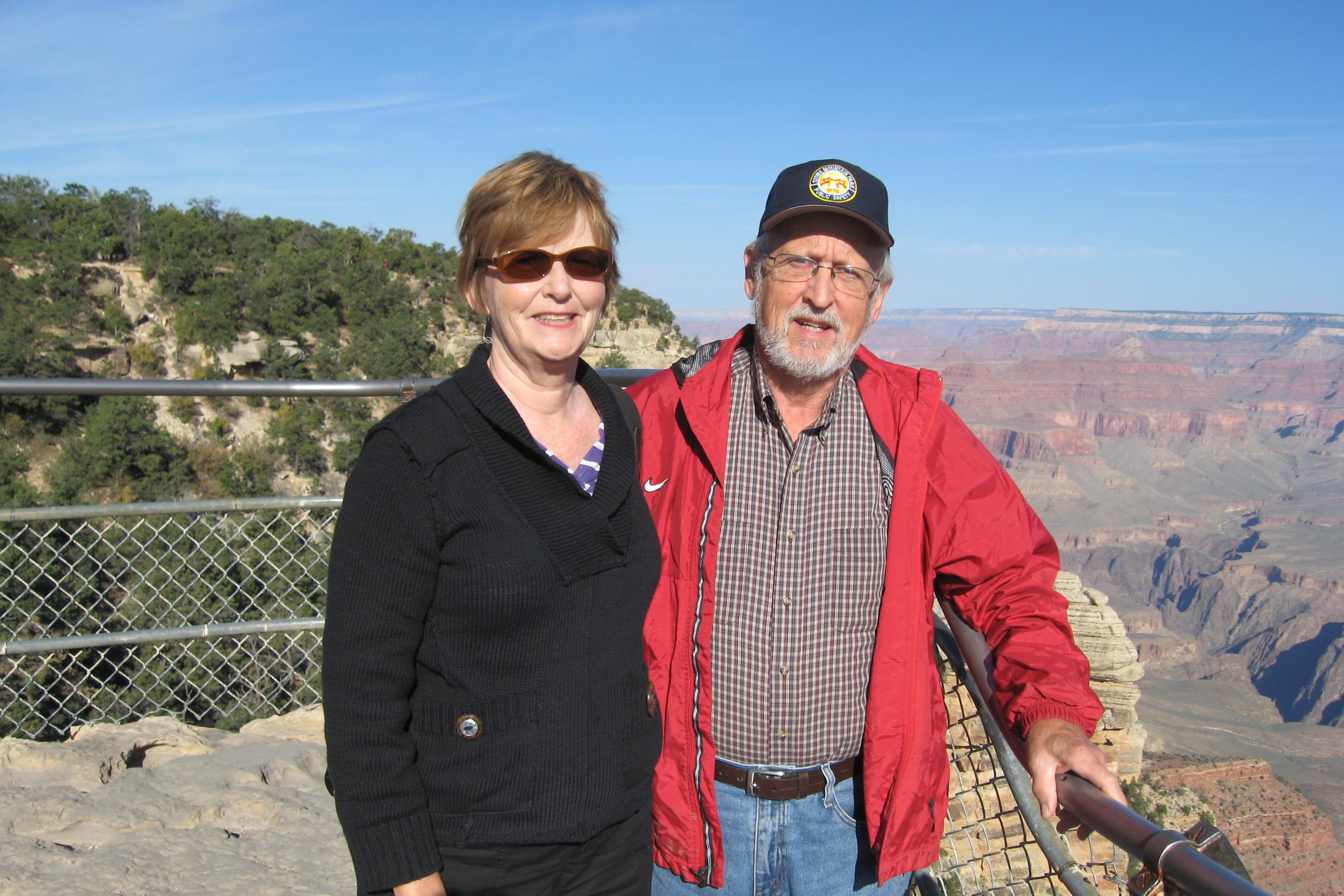 Past President Curtis Branscome, pictured here with his wife Anne,  died on March 7 in Fernandina Beach, Florida, suffering a cardiac event while riding his bicycle.  Curtis was ICMA President 1988-89 and also served as chair of the ICMA Committee on Professional Conduct.
Curtis was one of the good guys.  As chair of the Credentialing Advisory Board, Curtis tapped his wealth of wisdom, wry sense of humor, quest for balance and consensus, along with his folksy, disarming style.
Current CAB Chair Tom Lundy adds that Curtis' leadership style allowed the CAB to successfully tackle thorny issues and broaden the relevance and growth of the credential. Retired ICMA Member Services Director Betsy Sherman observed that Curtis encouraged active participation from each CAB member and listened carefully, although he usually had a clear view of the policy he wanted to advocate.
Curtis was irrepressible, irreverent, insightful, and passionate about the values of the profession.  In a 1988 speech, Curtis reminded members that "we must be good leaders and, at the same time, we must be good followers."  He went on to read all 11 principles in the ICMA Declaration of Ideals, closing with this one:  "Take actions to create diverse opportunities in housing, employment, and cultural activity in every community for all people." He then repeated, "In every community for all people.  That, ladies and gentlemen, is the stuff of heroes!  That is where the future of our profession lies."
Highlights of his long career include service as assistant city manager, Charlotte, N. C. (1971-73); city manager, Decatur, Ga. (1973-93); executive assistant, DeKalb County, Ga. (1993-94); and general manager, Stone Mountain Memorial Association (1994-2011); member of the Credentialing Advisory Board from inception in 2002 and serving as chair 2006-18.  He received the ICMA Distinguished Service Award in 2012.
Peggy Merriss, who served as city manager in Decatur, Georgia, 1993-2018, recalls two of her favorites lessons from Curtis: "Anything worth doing, is worth undoing" and "You'll never win a fight with people who buy ink by the gallon and paper by the ton."
Memorial contributions may be sent to the ICMA Future of Professional Management Fund.