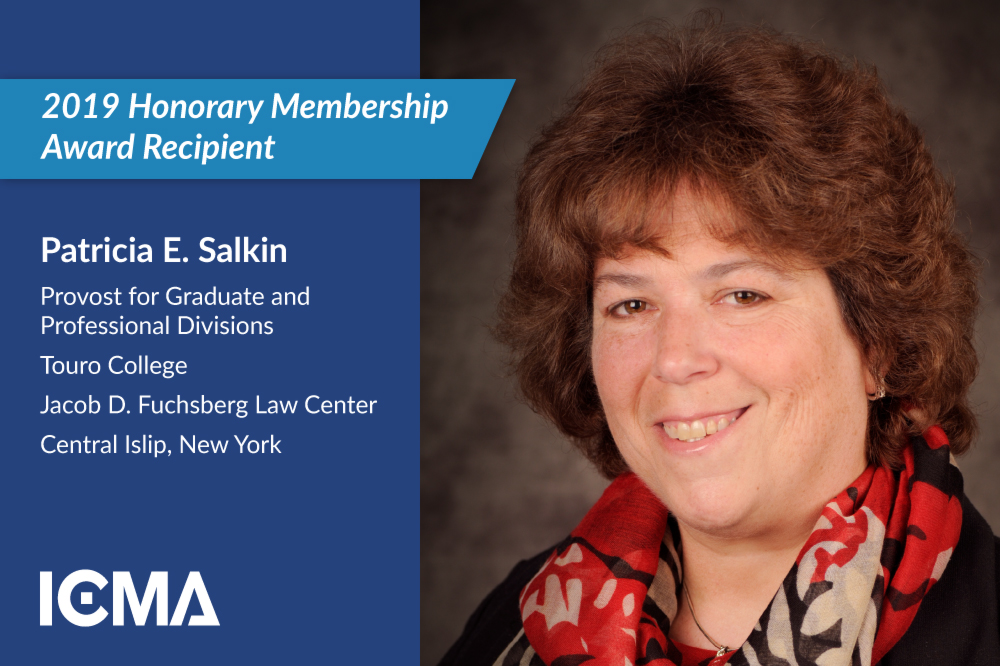 2019 Honorary Member Patricia Salkin has dedicated her career to advancing municipal land use study and the education of future local government professionals. Currently the provost for graduate and professional divisions at Touro College in New York City, she has taught classroom and online courses on land use law, current legal issues in government, government ethics, introduction to Chinese law, housing law and policy, and New York state administrative law.
Salkin has received numerous accolades throughout her career including the New York Planning Federation's first Lifetime Achievement Award for her service to municipal legislatures, planning and zoning boards, and affected stakeholders.
In 2019, Provost Salkin was awarded honorary membership in ICMA. Learn more about Patricia Salkin and other Honorary Member recipients.