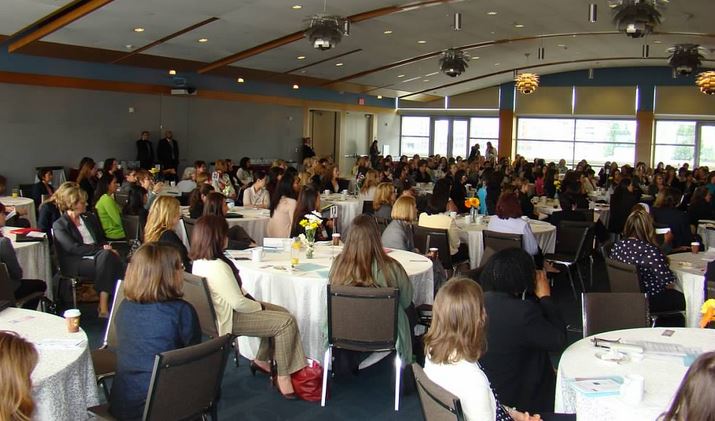 In September 2012, ICMA President-elect Bonnie Svrcek established a Task Force on Women in the Profession to evaluate the barriers facing women in the local government profession and to develop strategies to remove the barriers for those female professionals seeking to move towards the chief administrative officer roles in local government. The task force was asked to review the status of women in the profession, to compare findings with those of the 1974-76 Task Force on Women in the Profession, and to create recommendations and strategies for increasing the presence of women in local government management as ICMA moves into its next 100 years.
This 75-member working group, co-chaired by Pam Antil, assistant city administrator, Santa Barbara, California, and Tammy Letourneau, assistant chief executive officer, Costa Mesa, California, presented their final report to the ICMA Executive Board in September 2014.
At its November 2014 meeting, the ICMA Executive Board discussed the recommendations and expressed appreciation for the extensive research and effort contributed by task force members in developing their report. The board asked Pat Martel, then ICMA President-elect, to work with a representative of the board's Membership and External Outreach Committee and with a few task force members to develop actionable recommendations, noting those that apply more broadly to the goal of attracting talent to local government and those that apply particularly to women. This would also provide an opportunity to integrate certain recommendations into the current ICMA strategic planning process.
In June 2015, the board approved 12 of the recommendations for FY 2016. The board also approved 2 new action items.
Continued Dialogue and Action Plan
At the ICMA Annual Conference in Seattle this past September, the Membership Committee of the board convened a dialogue to review the board-approved recommendations with the task force members. Moderated by Pat Martel, the conference session drew over 100 attendees who received updates and engaged in further discussion on the proposed work.
Summary of Approved Recommendations
Collect demographic data on ICMA membership annually.
Partner with state associations and other groups, such as Women Leading Government, to develop a support system for family members of managers and assistant managers during difficult times. The board recommended being inclusive in the approach and expanding the audience beyond women.   
Develop a cadre of women willing to serve as mentors to other female members.
Recruit female members to connect with student chapters of ICMA and ASPA programs to illustrate that a career in local government is available to women.
Recruit female city/county managers to partner with ICMA and MPA, MPP, and related degree programs at colleges/universities to provide mentoring to female students.
Partner with state associations to establish a working group to help ICMA staff further develop the membership base.
Ensure that there is at least one female keynote speaker at every annual conference.
Require ICMA Conference Planning Committees to strive for diversity on every panel.       
Create a model Executive Search Firm Solicitation of Bids and selection process tool for elected officials similar to the ICMA Model Employment Agreement.
Initiate a cross-organizational dialogue on training needs that support raising the level of awareness of gender equity and gender-related issues between the National League of Cities and National Association of Counties.
Include language in affiliation agreements between states and ICMA referencing Women's Task Force goals and recommendations.
Recruit more retired female managers to serve in the ICMA Senior Advisor (formerly Range Rider) program.
Two new recommendations were approved as follows: 
Conduct research on recruitments for manager positions to collect missing data on makeup of the initial applicant pool, recommended list, and finalist.
Ensure annual review of these recommendations by the ICMA Board Membership and External Outreach Committee as part of annual work program.
Progress to Date
ICMA surveyed state association in July to assess efforts and interests of state associations in developing support systems for family members of managers and assistant managers during difficult times. The data is being reviewed to determine next steps.
Executive recruiting firms were also surveyed in an effort to collect gender diversity data at each step of the recruitment process for CAO recruitments.
At the recent meeting of the 2016 Annual Conference Planning Committee in Kansas City, eight distinct session ideas, including speaker suggestions, were generated in support of the themes of women in the profession, diversity, and inclusiveness. Members also provided suggestions on keynote speakers. ICMA consistently strives to ensure that at least one of the four keynoters is a women.
Beginning in March 2016, ICMA will launch Regional Summits in each of ICMA's six regions. Working in partnership with Women Leading Government, an ICMA affiliate, a special session for women will be added.  "You Have What it Takes to be a Resilient Leader" will be moderated by ICMA President Pat Martel, and will feature a diverse panel, including representatives from top positions in city and county management, women in nontraditional department head positions, and executive recruiters who can advise on effectively positioning for that next career move.
Watch This Space
As ICMA fulfills its commitment to implementing the critical recommendations provided by the Task Force on Women in the Profession, regular updates on progress and next steps will be made available.
New, Reduced Membership Dues
A new, reduced dues rate is available for CAOs/ACAOs, along with additional discounts for those in smaller communities, has been implemented. Learn more and be sure to join or renew today!