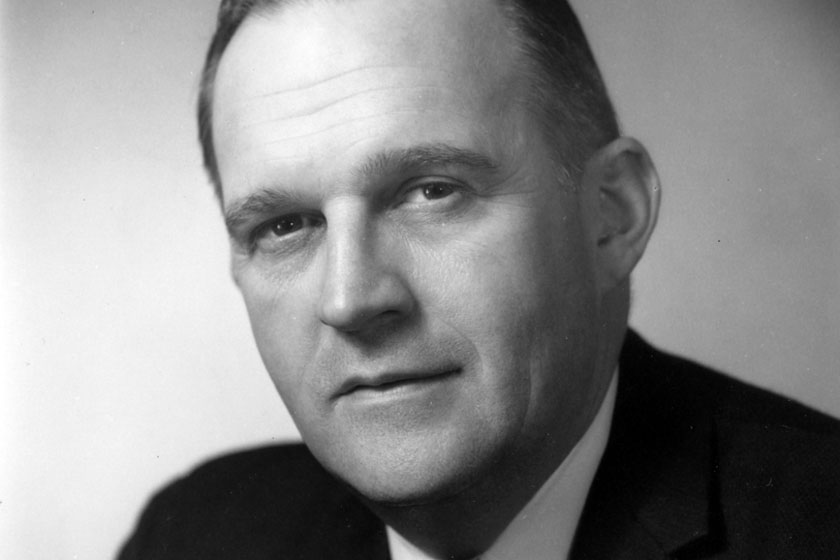 National Mentoring Month, January, offers an official opportunity to do something that most ICMA members do all year long—thank their mentor. Having a mentor tops the list of career success factors. According to those who knew him, one stellar example of a local government leader with a passion for mentoring the next generation was past ICMA President Bob Turner. Turner's career spanned several decades and took him to municipalities in Colorado, Oregon, Michigan, California, and Ohio. He served as ICMA president in 1973. While he worked as city manager of Boulder, Colorado, a young James Kean joined the staff as an intern. Turner took Kean under his wing and linked him to ICMA membership and the MPA program at the University of Kansas. Kean was later named assistant and then acting city manager of Boulder.
Though Kean ultimately left local government to become an entrepreneur, he believes that the lessons he learned from his mentor Bob Turner prepared him for a successful career in both the public and private sectors and infused him with a desire to live his life with integrity and passion. Bob Turner died in 1998 leaving a legacy of dozens of mentees who benefitted from his advice and guidance. James Kean was looking for a way to honor his mentor and turned to ICMA.
A Tribute to his Mentor
"Mr. Kean and I connected on how he could best shine a light on the local government career path that he considered to be a values-based career," Marc Ott, CEO and executive director of ICMA said. Kean credits the guidance he received from his mentor, Bob Turner, with his many achievements. "Mr. Kean asked that we help honor the memory of Bob Turner, an individual whom he describes as someone who not only helped him on his career journey but more importantly, supported him as he faced life challenges," Ott said. 
By all measures, Ott added, Bob Turner was a compelling example of how to live life according to the strong set of core values—consistent with ICMA's Code of Ethics and Declaration of Ideals. "I could very much relate to Mr. Kean's appreciation for what his mentor meant to him. It is a sentiment I and so many of our members share," he said.
Kean's desire to memorialize his mentor caught fire with the ICMA staff. They brainstormed ideas that could serve as a lasting tribute to Bob Turner and his lifelong mission to bring the next generation into local government. The result is the Bob Turner Scholars Program. With a $750,000 contribution from James Kean, ICMA created an endowment in 2022 to fund local government internships.
"We continue to struggle to create awareness with high school and undergraduate students about the impact a career in local government can have on the lives of others," said Rob Carty, director of Career Services and Next Generation Initiatives. Carty said that students want to make a difference but often default to high profile nonprofits or the federal government. With lower awareness of local government careers, something he often hears is how ICMA members "stumbled upon" the profession while in graduate school. One of the ways to help students see the value of working for their local government is by offering internships, and raising that awareness earlier than at the graduate level. Yet according to ICMA data, less than 15 percent of local governments have fellows or interns. This typically comes down to budget.
"Mr. Kean's generous contribution allows us to support internships with a stipend, in partnership with local governments," Carty said.  Offering students a $2,000 stipend for a semester will help attract candidates and support talent development in local governments. With some 90 percent of local government managers saying they are willing to be mentors, this program includes a robust mentorship component, something central to Kean's goal in creating the endowment.
Gaining Experience and Guidance
"I am thrilled to be able to create this endowment so that ultimately hundreds of students can experience what I did—the benefits of learning about the impact a career in local government management can have on the lives of others. By tying the scholarship funds to a mentorship commitment from the city manager and his or her staff, Bob Turner Scholars will gain not only a nuts and bolts understanding of what city managers do, but how they do it—the core values that guide their management practices and inform their decisions," said James Kean.
Several local governments are currently participating in a pilot program that will help better define variables, such as whether a summer or school semester internship would work best; how to forge relationships with high schools and community colleges; and how best to connect students with other Bob Turner Scholars and ICMA resources. "Since both Mr. Kean and Mr. Turner served as exemplary leaders here in Boulder, we very much wanted to be part of the pilot program," said Pam Davis, assistant city manager, Boulder, Colorado. "It gives us an additional avenue to partner with local schools to offer a meaningful experience that will mutually benefit students and our organization," she said.   
"We're really looking forward to getting this off the ground. We have worked with the State College School District in the past and hosted high school student interns. We even had a middle school student intern, but having a structure and engagement from ICMA is critical to establishing an initiative that has staying power," said city manager of State College, Pennsylvania, Tom Fountaine. "The Bob Turner Scholars program gives us an opportunity to engage and mentor high school students while introducing them to local government service." According to Carty, local governments interested in participating in the program when it officially launches can complete the online form found below.
January 21 is Thank Your Mentor Day. Express your appreciation via social media using #ThankYourMentor.
Are you interested in learning more about this program?
We are currently piloting this program in several communities. Complete the online form to receive more information.
New, Reduced Membership Dues
A new, reduced dues rate is available for CAOs/ACAOs, along with additional discounts for those in smaller communities, has been implemented. Learn more and be sure to join or renew today!