ICMA is excited to announce the winners of the 2020 ICMA Calendar Photo Contest! The response from members was incredible in this first year of the photo contest. ICMA received more than 100 images! All submitted images represent the beauty of our communities across the United States and abroad.
The 14 communities to be featured in the 2020 ICMA Calendar are
Front Cover | Corinth, Texas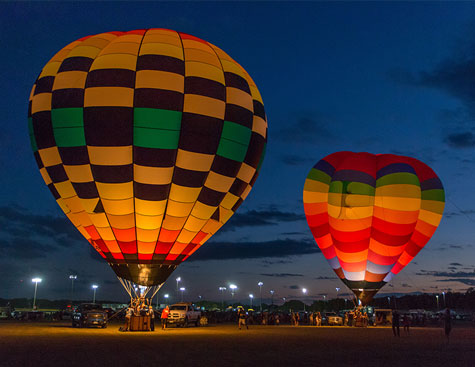 As part of Corinth's community engagement initiatives, the city presents an annual Pumpkin Palooza Festival. The one-day event rocks the Community Park every October with 20,000 visitors and activities for all ages. Once the sun sets, magnificent hot air balloons light up the night sky as the closing band plays today's most popular tunes. It is an important element of the city's strategic plan with respect to resident engagement and community building.
January | Fruita, Colorado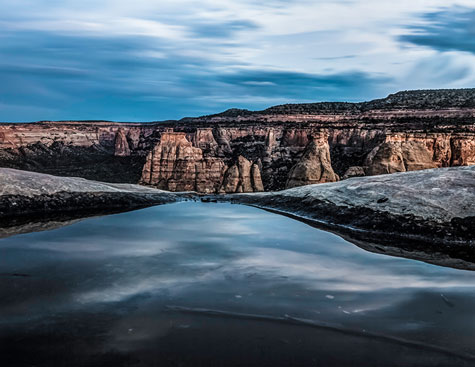 A rare, rainy night on the Colorado National Monument in Fruita, Colorado. More than just a monument, towering monoliths exist within a vast plateau and canyon panorama. You can experience sheer-walled, red rock canyons, sandstone towers, and gravity-defying boulders all within the 32-square-mile national monument.
February | Titusville, Florida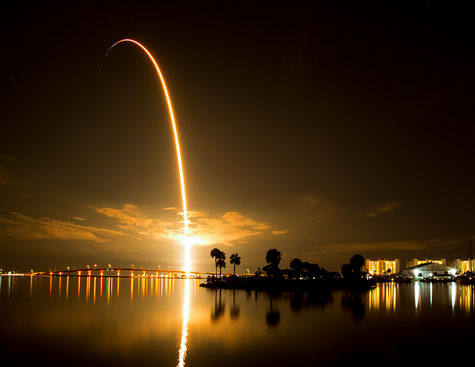 This is a time-lapse photograph of a Space X Falcon 9 Rocket night launch from the heart of the Space Coast. This shot was taken from The Titusville Marina with the iconic Max Brewer Causeway lit up in the background and palm trees at Sand Point Park.
March | Rocklin, California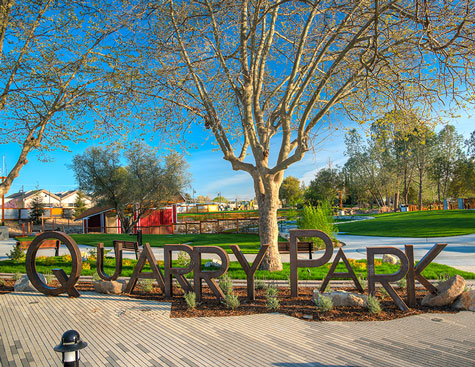 Rocklin's 22-acre Quarry Park site was intended to breathe life and excitement into the 125-year-old downtown Rocklin area. This space includes a 1,500-seat amphitheater, which hosts concerts, movie nights in the park, community events, and local theater. Adjoining the amphitheater are two 100-year-old quarries formerly used to mine granite. Quinn Quarry is filled with water and used as a lake. Capitol Quarry was used to mine granite, which helped construct the state capitol in Sacramento. Capitol Quarry is now redeveloped as Quarry Park Adventures, which features rock climbing, rappel, a challenge ropes course, and zip lines.
April | Hickory, North Carolina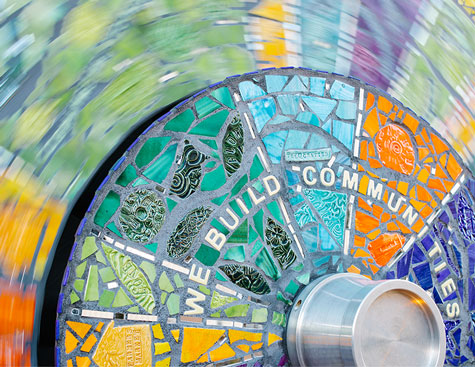 Lowes Foods City Park, opened in 2016 and located just west of Union Square, is the culmination of efforts by the Friends of Hickory nonprofit to transform a vacant parking lot into a community gathering space that incorporates innovative playground equipment, play spaces, attractive places to sit, and interactive water features. One of the things that makes Catawba County great are the citizens dedicated to investing in the welfare and prosperity of the community to foster a sense of pride, support existing local government resources, and develop new projects to improve the quality of life.
May | Beverly Hills, California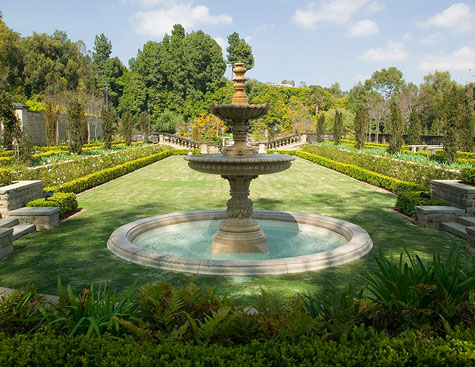 Greystone Mansion has been a city park since 1971 and was subsequently added to the National Register of Historic Places in 1976 as Doheny Estates/Greystone. The house and grounds are regularly used in film and television productions and it is an iconic venue for events and photo opportunities. The grounds are maintained by the city and staffed by a park ranger from the city's Community Services Department.
June | El Cerrito, California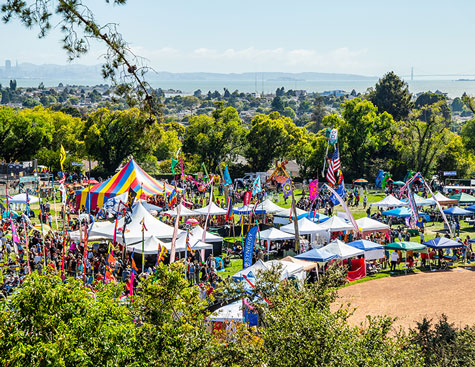 View from the El Cerrito hills, looking down upon the annual 4th of July Festival in Cerrito Vista Park and out to the San Francisco Bay.
July | Plymouth, Minnesota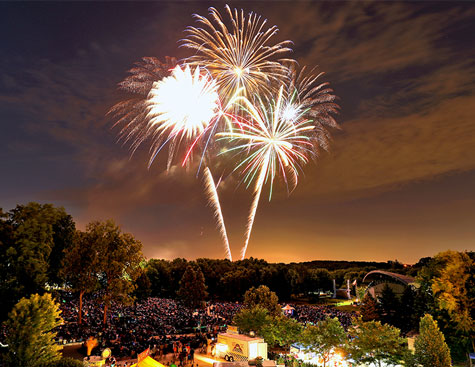 More than 10,000 people come together each year for Music in Plymouth. The annual summer event features live music, roving entertainers, food, children's activities, and more. The evening culminates with world-class performance by the Minnesota Orchestra and a spectacular fireworks display.
August | Oak Park, Illinois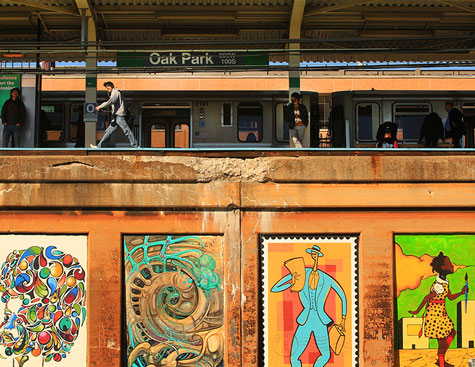 One of the dozens of colorful murals along the commuter rail line that connects Oak Park to the heart of Chicago, a short train ride away.
September | Colerain Township, Ohio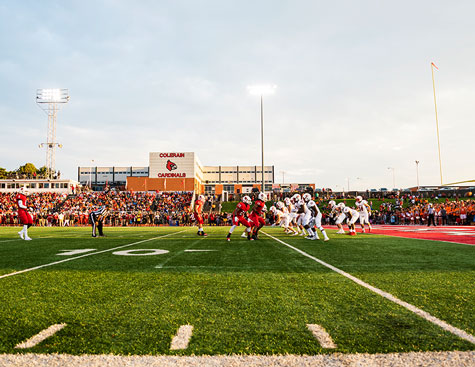 Colerain Township is home to nearly 60,000 residents. On Friday nights in the fall, many of these residents can be found at a local high school football game. Football is a staple of the Colerain Township community and school district, and represents an excellent opportunity for residents of all walks of life to connect and show support to the next generation.
October | Durham, New Hampshire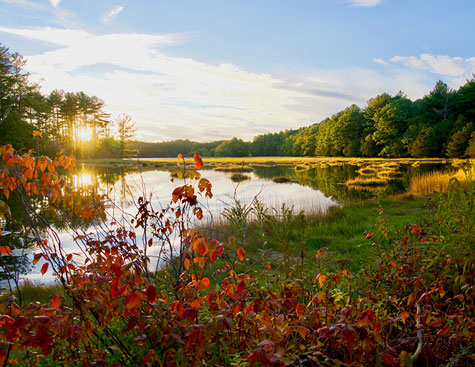 Durham is located on the Great Bay, a unique natural resource because it is both a saltwater and freshwater system, or estuary, set apart from the coastline. In recognition of Great Bay's beauty, diversity, and productivity, the U.S. Environmental Protection Agency has afforded special protection to it as one of only 28 "estuaries of national significance." The salt marsh at Adams Point (depicted) is but one of many stunning locations in Durham, which is also home to New Hampshire's flagship public university, the University of New Hampshire.
November | Moncton, New Brunswick, Canada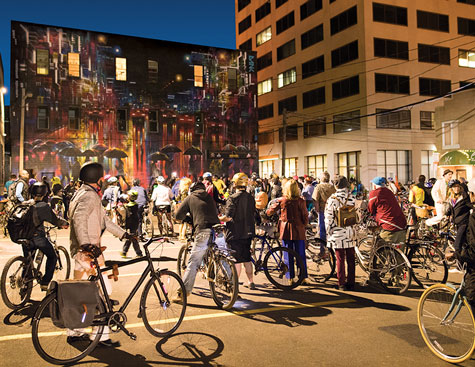 Festival Inspire & Disco Bike Ride: The background mural was painted during Festival Inspire, an annual arts festival, turning Greater Moncton into a visual wonderland of art. A disco-themed bike tour takes place during the event, and cyclists tour the many murals to admire the artwork and speak with the artists. In its 5th year, Festival Inspire has approximately 50 murals and public art pieces in the Greater Moncton area.
December | Pagosa Springs, Colorado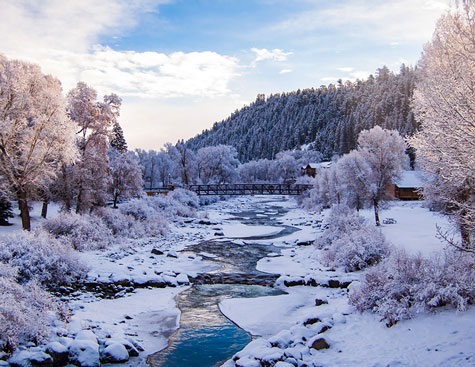 The San Juan River flows through the heart of downtown Pagosa Springs, home of the world's deepest hot spring. With four distinct seasons, any time is a great time to enjoy the relaxing benefits of the all-natural hot springs, though winter is a particularly great time to visit.
Back Cover | Bluffton, South Carolina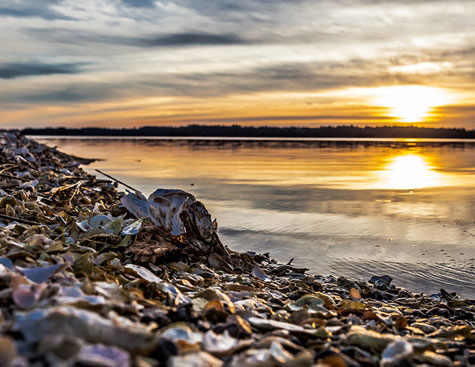 Bluffton lies along the bluffs of the May River between Hilton Head Island, South Carolina, and Savannah, Georgia. Known as the "Heart of the Lowcountry," it offers its residents a coastal culture and the conveniences of a larger city. Steeped in history, Bluffton honors its past while cultivating a progressive, business environment. Capturing the beauty of Bluffton's landscape, the image showcases one of its treasured natural resources--oysters.
Thank you to everyone who provided submissions! We look forward to highlighting more communities when we open next year's contest for the 2021 ICMA Calendar.