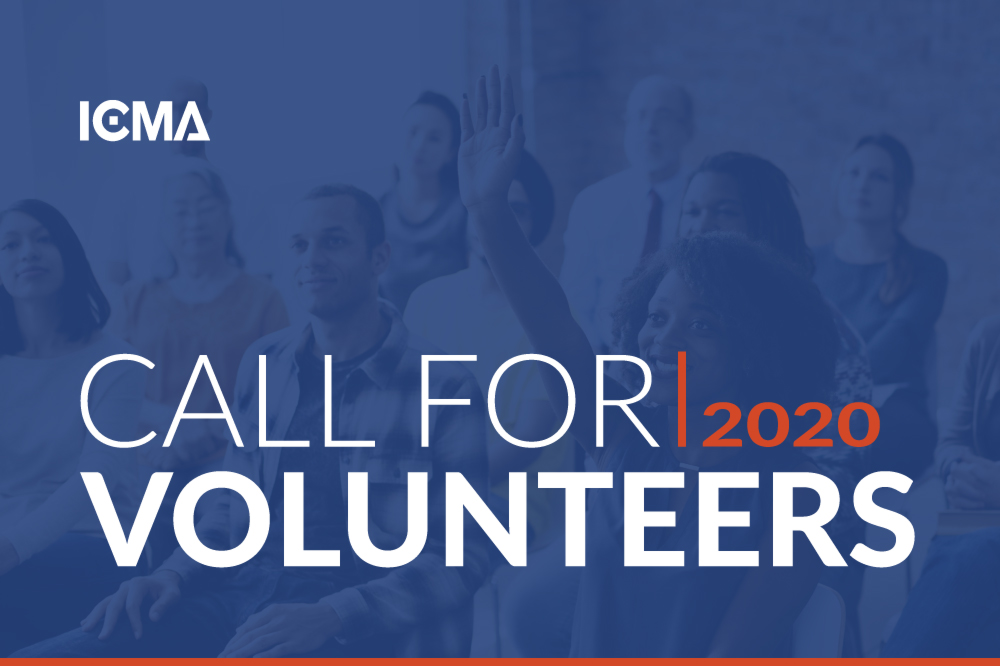 ICMA believes that it is important to make the opportunity to volunteer available to provide members with a chance to make a valuable contribution to the profession. We recognize that because of the ongoing COVID-19 crisis, some members may not have the time to participate. Those who can participate are encouraged to volunteer. All meetings will be virtual in 2020-2021. Kick off meetings for committees and task forces are scheduled to begin between October 15 and November 1.
Anyone can volunteer to serve! Are you...
A subject matter expert?
Enthusiastic, energetic, and eager to learn?
Willing to share what you know?
Ready to lend your time and fresh perspectives to help enhance ICMA?
Faithful to your commitment to serve?
Passionate about the profession?
If you answer "yes" to the above, click on the volunteer link below!
The Benefits of Volunteering
There are many opportunities to volunteer for a variety of activities. As you decide where you want to share your most precious commodity – TIME – consider the following benefits.
As a volunteer, you will:
Gain a feeling of satisfaction and sense of accomplishment.
Demonstrate your commitment to ICMA's mission.
Share your expertise with fellow members of the ICMA community.
Develop and strengthen your relationships within your professional community.
Increase your knowledge and hone your skills through participation in a broad range of ICMA activities.
Implement a skill set not applied in your current job position.
Give back to a profession that has served you well.
Learn more about the 2020 volunteer initiatives and start looking for the right opportunity to make a difference today! Deadline to apply is July 3.
Questions? Contact Member & Customer Support at membership@icma.org.