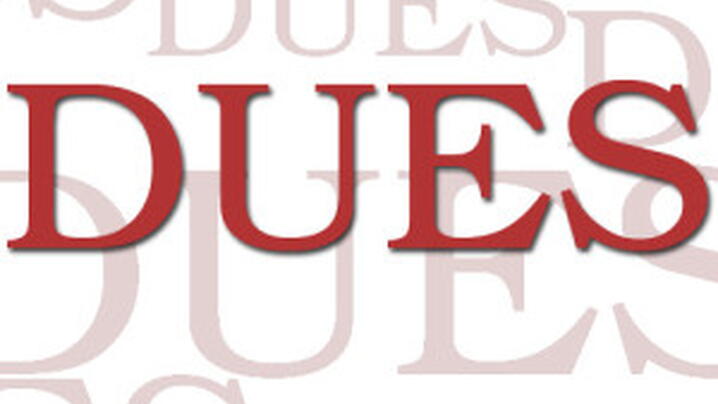 In September 2011, the ICMA Executive Board convened a 26-member Task Force on Financing ICMA under the leadership of Mike Van Milligen, city manager of Dubuque, Iowa. The Task Force was charged with reviewing ICMA's revenue sources, and more specifically, ICMA's membership dues structure to assess if the current dues structure helps ICMA in attracting and retaining members. ICMA thanks Task Force members for donating their time and absorbing travel expenses for this important assignment. The Task Force began its work in April 2012 and presented its recommendations to the executive board at the September 20, 2013, board meeting. The final recommendations of the Task Force can be found here. 
The focus of this white paper is twofold:
To summarize the recommendations made by the task force, specifically as they relate to ICMA's membership dues structure and its impact on members.
To begin engaging members and nonmembers in a dialogue and survey to determine if the Task Force recommendations to consider an alternate dues approach for full members should be further tested. Based on the survey results, pilot tests might be held and a final decision regarding implementation will be made by the board based on results of all of the surveys or pilot tests.  
Current dues structure:  ICMA's current dues structure includes the following categories:
Full Members: 0.8% of salary up to a maximum salary of $175,000, for maximum dues of $1,400.
Department Heads: 0.5% of salary up to a maximum salary of $175,000, for maximum dues of $875.
Affiliate Members: $150 first year; $175 second year; $200 third year and beyond.
Other flat rate dues for students, retired members, life members, international members, and others.
Task Force on Financing ICMA considerations and observations: In assessing the current dues structure and recommending changes, the Task Force made the following observations:  
The Task Force acknowledged that ICMA was not facing an organizational crisis. Its recommendations were not in response to a crisis but rather with an eye to the future. They noted that ICMA was building its financial reserves with discipline and ICMA's membership and dues revenue were at historic highs with over 9,000 members and dues revenue close to $5M. Rather, the Task Force suggested that the dues recommendations were made in light of the changing demographics and the growing gap between the composition of the ICMA membership relative to the population. The Task Force felt that it was prudent to develop a membership structure that will incentivize and encourage a broad cross section of local government professionals to join the organization and to become future leaders.
The question was asked: Why make a change? While there was contentment with the status quo, reference was made to the Jim Collins quote of "Good is the Enemy of Great."
Perception among some members that ICMA membership is too expensive.
Communicating and enhancing the value proposition of an ICMA membership.
Recognizing that membership cannot be viewed and valued on a transactional basis.
Creating a membership structure that is fair, equitable, and competitive, and that attracts and retains members.
Attracting the next generation of members to ICMA at a relatively low cost and keeping them engaged. Advocates of the proposed model felt that this was a very significant part of any proposed dues structure.
ICMA membership is more valuable to the jurisdiction and the community when several staff in the organization, who share the same commitment to ethics and professional development, are ICMA members.
Basic Questions: In addressing these issues, the Task Force focused their discussions on two key questions:
Who do we want as ICMA members?
What is the dues structure that will help attract and retain those members?
The Task Force engaged in a healthy debate around question 1 with responses varying from, an organization geared primarily to the CAOs, membership to which was to be reserved only for those that were truly committed to the values and code of ethics promoted by ICMA, to an organization that needed to serve anyone interested in local government management. With widely varying opinions, the Task Force through a democratic simple majority process, decided that the goal of the organization should be to attract as many future leaders and next generation of members to the organization.
In response to question 2, the Task Force reviewed and analyzed the impact of several dues models including:
Reduce the maximum dues rate from the current $1,400 to $995;
Reduce the full member dues rate from the current 0.8% of salary to 0.7% of salary;
Increase flat rate dues by $25;
Change department head  dues rate to a flat rate dues;
Charge one member from an organization $995 and a lower flat rate for others from the same jurisdiction;
Charge one member at current salary based dues rate and a flat rate for others from the same jurisdiction;
Provide credits for dual memberships in ICMA and a state or affiliate organization;
Flat rate dues rate for everyone at levels of $995, $700 and $500;
A population-based group membership rate with the ability to add additional members at a flat rate.
After reviewing the financial impact of the various models above on ICMA, the members, and the jurisdictions, the Task Force had a diverse set of opinions. Once again, through a democratic simple majority process, the Task Force made the final recommendation to the board as follows:  
Recommendations of the Task Force on Financing ICMA
Flat rate for department heads: Change the dues rates for department head affiliates from the current salary based rate of 0.5% of salary to a flat rate (to be determined) in order to attract this pool of potential future managers.  There are about 349 members currently in this category and it is expected that the number of members in this category can be increased as a result of the proposed dues rate change. This change was approved by the board in November 2013 and will be implemented with the July 2015 dues cycle while the overall dues structure change mentioned below goes through the process of member engagement, pilot testing and if feasible, implementation.
Proposed population based group membership dues structure:  The existing salary based dues structure would change to a population-based group membership rate with the following features:
Based on the population size of the jurisdiction, dues would be set at a fixed rate ranging from approximately $500 (population under 2,500) to approximately $7,000 (population over 1M) (dues rates for the various population ranges to be tested). A proposed rate table is included at the bottom of this section.
A certain number of memberships would be included for individuals from the jurisdiction at this price.  For example, for a population size between 5k and 20k, the dues rate may include 2 memberships; for higher populations, the dues rate could include 10 memberships.   
Additional members from a jurisdiction can join for a fixed flat rate to be determined (ranging between $200 - $250).
Membership would still belong to the individual. Individual membership eligibility requirements such as adherence to the ICMA Code of Ethics, would apply.
A package of additional benefits would  be offered for the jurisdiction as well.  The package could include free webinars and/or a free conference registration for a first time attendee. These specifics are to be determined.
A choice to the member between the current salary based dues rate or the population based group rate cannot be provided since if every member decided to take the least expensive option, ICMA could see dues revenues decrease by over $1M per year.
Following table is a proposal of how the dues rate could be structured. Dues rates shown below are not final and will be subject to testing.
What this is NOT:  It is not an organizational membership! Membership is still for the individual and the individual member will be subject to the ICMA Code of Ethics. All membership qualification requirements, such as those required for voting, will apply to the individual member.
Potential Advantages:
While ICMA currently has both a dues structure and benefit package designed to attract individuals at the early career stage to ICMA, the Task Force felt that a population-based group membership rate will help attract a larger pool of next generation members who will then be exposed to ICMA products and services and to the profession. This was perceived to be the single biggest advantage to this structure.
There are advantages to several staff from one jurisdiction hearing the same message, exposed to the same training, and belonging to the same network and membership organization.
A potential increase in membership that may be difficult to achieve by encouraging individuals to join ICMA. In this model, if the CAO is committed to ICMA, then this will enable that CAO to automatically enroll other members to ICMA under the group membership offered.
May be easier to market value of membership to a group of members in jurisdictions rather than to individuals.
Other benefits will be included in membership such as free webinars and/or free conference registration for a first time attendee, which will help defray some of the membership cost to the jurisdiction.
Risks and issues to be considered in proposed membership structure: The potential implications of the proposed dues structure on ICMA's membership are very significant. As with any significant change, there are several unknowns with this model leading to potential risks that need to be considered:
Are we diluting the value of membership to the individual?  By encouraging a wide network of members, how do we ensure a membership committed to ICMA's code of ethics?
With a potential growth in membership because of the group membership, how do we make sure they are engaged members so we do not just have a larger number of members but a larger number of engaged members?
The impact on individual jurisdictions will be significant. What decisions would individual jurisdictions and individual members make? Though they would get an opportunity to add additional staff to the ICMA membership, over 40% of jurisdictions that currently have an ICMA member will see an overall dues increase. At the same time, over 50% of the jurisdictions that currently have an ICMA member would see their overall dues decrease. The double impact of jurisdictions that see an increase choosing not to renew while other jurisdictions have their dues reduced, could have a devastating impact on dues revenues.
With a finite number of local governments, membership growth will ultimately be capped. To grow revenues under this model, ICMA will have to attract every jurisdiction that operates under a council-manager structure as well as those who do not. 
How will ICMA membership be available to those who are interested in joining or retaining their membership if their jurisdiction does not join ICMA?  Is this creating a barrier to membership? This is a pretty significant issue since we do not want to turn away interested potential members; at the same time offering a choice between individual salary based dues rate and the population based group membership rate puts at risk approximately $1M in dues revenues if everyone opted for the least expensive choice.
Additional staff costs to both provide the current level of personalized services to members and to keep track of individuals as they move to other organizations.  As members transition jobs, does the jurisdiction that paid for the membership get to keep the membership for another staff person, or does the individual take the membership with them to another jurisdiction.
This structure could result in a membership population of which CAOs are the minority. Are we comfortable with this?
Next Steps
Member engagement: Discussions about this recommended structure and its impact have begun at the 2014 regional summits. We are hoping to encourage additional discussions from the membership at large as a result of this white paper. Please be involved in the future of your organization as we consider this very important issue and submit your comments and questions at the Knowledge Network discussion board here, where you will also find the Task Force on Financing ICMA Report.
Survey to non-members:  This spring ICMA will survey the chief administrative officers of jurisdictions that do not currently belong to ICMA in order to determine whether they would join ICMA if this dues approach were in place.  If the results are favorable, ICMA will continue with its market research.
Survey to members: The entire membership will be offered the opportunity to weigh in via  a survey planned for summer of 2014.
Pilot testing:  If the results from the member and non-member engagement show a potential interest in exploring the proposed dues structure further, ICMA will begin pilot testing this structure in a few select jurisdictions that represent a good sample of varying population ranges in different regions. Based on the results of the pilot tests, the ICMA executive board will determine next steps. Any change to the dues structure would require a vote of corporate members per the ICMA Constitution.
_____________________________________________________________________________________________________________
Member Engagement: Knowledge Network Discussion Board w/Task Force Report
2022 ICMA Annual Conference Content Available On-demand Through December 31!
In-person and digital attendees were emailed credentials for the conference online platform on 9/12/2022. New users can still register for on-demand access.
JOIN ICMA TODAY!
ICMA provides the tools, resources and connections to help you become part of the international network of 13,000+ local government management professionals.