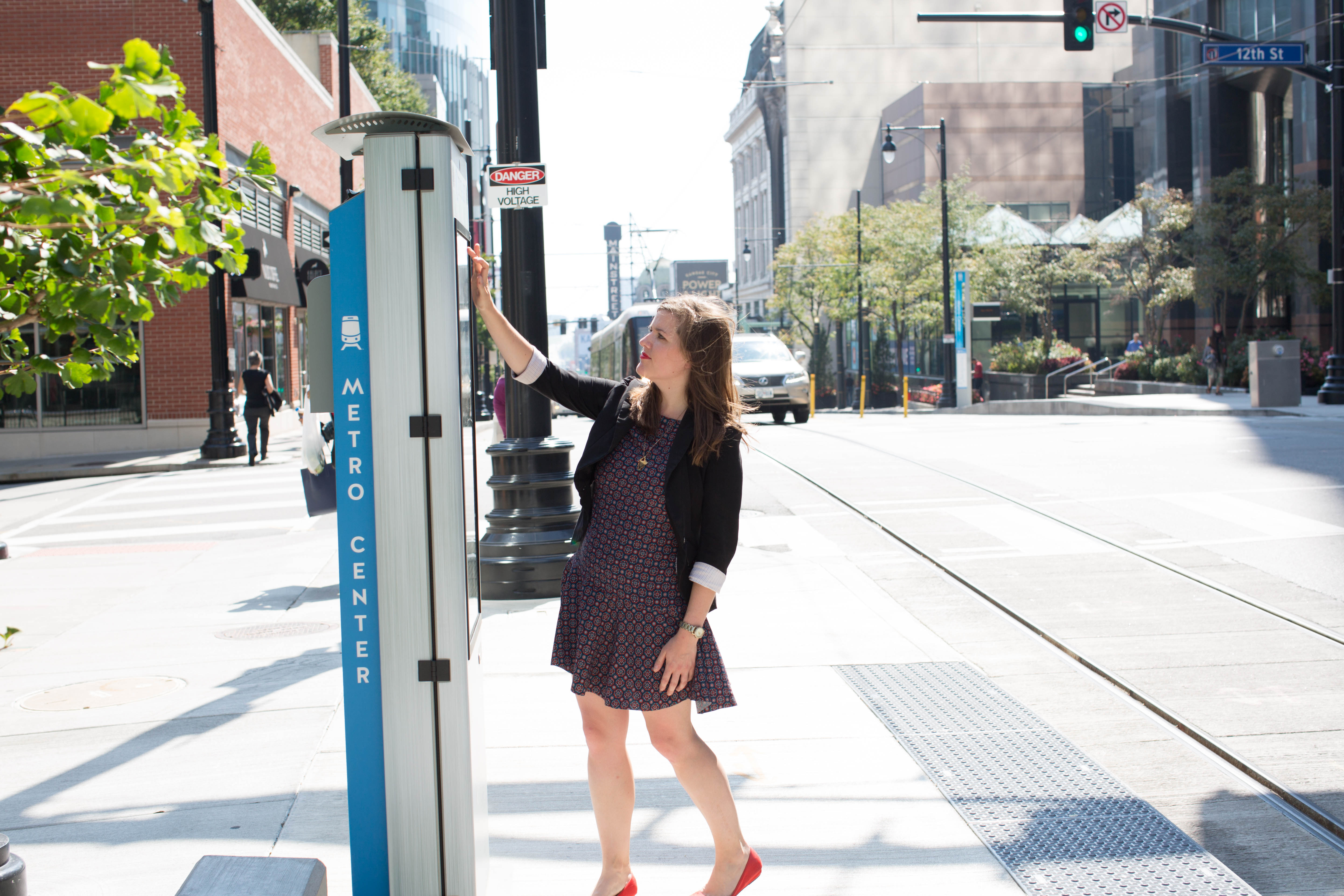 Communities are increasingly deploying smart technologies into their operational systems each day with little fanfare, coordination, or awareness of the impact these technologies have on their civic cultures.
But some communities that are deploying these technologies successfully know exactly how to take full take advantage of data and technology in their daily operations.
For example, as new software applications have come online, some local governments have moved from sending field crews out with paper forms, which can be damaged or lost quite easily, to using pads and smartphones to collect data while in the field. Not only is the data more secure, but city hall staff have access to near real-time data for their jobs.
So how are some local governments implementing a "smart communities" approach, using technology to achieve greater efficiency and improved service delivery? To answer this question, we've selected three communities from the Smart Solutions: Technology Serving Communities e-book that are established as "smart" --- and improving service delivery for their residents.
3 Smart Community Examples
1. City of Guymon, Oklahoma – Population: 14,000
Smart Community Technology: Customer Relationship Management System
Leaders in the city of Guymon, Oklahoma, must contend with residents' needs on a daily basis. Ultimately leaders began to look to technology for better solutions. City leaders honed in on the concept of a centralized customer service system that used smart technology to better handle contacts from community residents.
The city opted to implement a customer service-oriented smart technology known as a customer relationship management (CRM) system. Implementation of the new system took place over a three-month period, with the selected software representative and city employees working hand in glove. The software requires updating to incorporate ongoing enhancements as it is integrated with other city technologies such as GIS and IMS (Infrastructure Management Software).
The Guymon Call Center functions as a 24-hours-a-day/7-days-a-week live customer support center. It is intricately coupled with software technology that enables the city of Guymon to meet the demands relative to asset management, customer requests and work orders, preventive maintenance, resources and inventory, leading practices, and regulatory compliance.
[Click to read more on the challenges, financial considerations, outcomes, and lessons learned from the city of Guymon]
2. City of Coral Gables, Florida – Population: 51,117
Smart Community Technology: Sea Level Rise Monitoring and Mitigation
In its smart community initiatives, Coral Gables has staked out an ambitious and forward-thinking set of priorities, with the needs of local residents and businesses foremost among its considerations. It has adopted numerous smart city technologies to address various issues but one that stands out the most is its sea level rise monitoring and mitigation.
With more than 42 miles of coastline and waterways, the city of Coral Gables is particularly vulnerable to the effects of climate change and sea level rise. As a result, the city has partnered with local and national universities and entered into a regional compact to coordinate mitigation and adaptation activities across county lines. The city also is conducting a vulnerability assessment, using SLOSH (sea, lake, and overland surges from hurricanes) modeling, and is creating an Interconnected Pond Routing storm water model.
An adaptation plan will be developed for each critical asset, based on key attributes such as technical feasibility and economic impact, and social and environmental factors.
Information technology staff have supported those efforts through the development of LIDAR risk maps (accurate to within 4 inches) and browser-based mapping linked through the public works website, supporting both internal planning efforts and public engagement.
From the public perspective, the ultimate goal is to complete a virtual reality experience to enable "immersive" exploration of potential long-term and storm-surge-related impacts.
[Click to read more on the challenges, financial considerations, outcomes, and lessons learned from the city of Coral Gables]
3. City of Edmonton , Alberta – Population: 899,447
Smart Community Technology: Data Analytics
The city of Edmonton embraced the Open Government and Smart Cities movements early on, recognizing the benefits of data analytics in making decisions about community improvements. In 2010, city leaders began building a culture focused on data analytics by demonstrating its value through a series of projects.
This citywide effort, known as the Open City Initiative, undertook the establishment of the city's Analytics Centre of Excellence (ACE). ACE has two focus areas: one is to support frontline business areas in solving real-world problems using data and advanced analytics. The other is to develop and foster an analytics culture primarily based on self-service analytics.
"There is a keen appetite for advanced analytics—especially analytics for forecasting, prediction, and classification—as well as those types of technologies that employ machine learning and data mining," said Stephane Contre, chief analytics officer for the city of Edmonton.
Developed to serve the entire city government, ACE stores and maintains the city's vast catalog of electronic data and analytic capability to support informed policy development and decision making. The field of data analytics is very broad. Currently, the city has more than 400 datasets available with more data sets being created every day. These data sets are put to work to help answer key city challenges.
"We went with small but high-value initiatives at first—such as improved routing for grass and lawn maintenance (see more under "Data Analysis and Outcomes")—just to show the value of analytics and build momentum. Now we're looking at bringing multiple departments to work together as well as introducing new technology to the larger community," explained Soumya Ghosh.
[Click to read more on the challenges, financial considerations, outcomes, and lessons learned from the city of Edmonton]
What are the best smart community stories you know? Share with us in the comments below.
New, Reduced Membership Dues
A new, reduced dues rate is available for CAOs/ACAOs, along with additional discounts for those in smaller communities, has been implemented. Learn more and be sure to join or renew today!