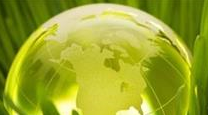 Creating more equitable, sustainable, and climate-resilient communities requires local governments to find new uses for traditional tools, while seeking out emerging approaches and innovations.
Recognizing the need to connect engaged public servants and foster collaboration across communities, Apolitical, the global network and learning platform for government, is offering ICMA members and their staff the opportunity to participate in a global virtual learning program. The program will create spaces for in-depth, peer-to-peer learning and relationship building, with opportunities for meaningful discussions, reflection, and knowledge sharing on current and future resiliency challenges. The program will be delivered by Apolitical and is supported by the Robert Wood Johnson Foundation (RWJF).
Participants will join a cohort of peers in a series of interactive workshops, "hosted" virtually in different cities. Each workshop will focus on policies, programs, partnerships, and other practices that are elevating equity, sustainability, and climate resiliency in local government "living laboratories" worldwide.
With support from RWJF and Apolitical, ICMA is offering a limited number of seats to members and staff designees to participate in the Sustainable Communities Virtual Study Tour. Cities and counties of all sizes are invited to apply.
Participants will:
Attend five virtual exchanges "hosted" virtually in cities around the world with a cohort of public servants beginning in September, 2022.
Learn about innovative strategies on local policies that are guiding sustainable, equitable, and climate-resilient development with a focus on applicable learnings, case studies, and tools.
Connect with an expanded network of ICMA members and other peers interested in this work.
 Applicant requirements:
Participation of two to three mid to senior level managers.
Experience with and/or a developing mandate to focus on sustainability, resiliency, and equity challenges in the local jurisdiction and community.
There is no cost to joining the exchange and cities and counties are welcome to apply. 
How to apply for the program:
To apply for this opportunity, prospective participants should complete the brief application by September 2, 2022. Contact research@icma.org with any questions.
About Apolitical
Apolitical is a global network and learning platform for government with a mission to build 21st century governments that work for people and the planet. We equip policymakers with the knowledge, skills, and community they need to solve the world's hardest challenges. Our community of 150,000+ public servants in 160 countries has members ranging from mayors, ministers, and heads of civil services to digital innovators.
Apolitical has partnered with the Robert Wood Johnson Foundation (RWJF) to grow a network of global public officials interested in advancing solutions in health, well-being, and equity. The aim of the partnership is to identify and activate potential actors that can spur on global learning and identify emerging trends in the following four areas: Wellbeing, Sustainable and Equitable Urban Development, Gender Equity, and Citizen Engagement.
New, Reduced Membership Dues
A new, reduced dues rate is available for CAOs/ACAOs, along with additional discounts for those in smaller communities, has been implemented. Learn more and be sure to join or renew today!