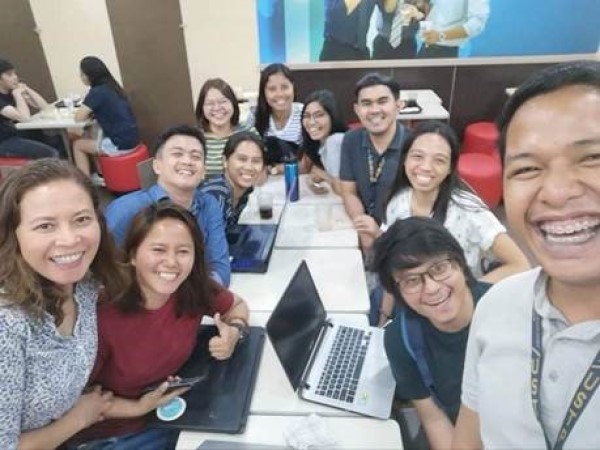 ICMA welcomes four new international ICMA Student Chapters:
University of Zambia
Mulungushi University, Zambia
National Institute of Public Administration, Zambia
University of Science and Technology of Southern Philippines
These new chapters join the list of international student chapters in Bangladesh (North South University) and India (CEPT University and Pandit Deendayal Petroleum University).  
"One of the creative ways ICMA is encouraging the GenZers, who are in college right now, to start educating themselves about local governance is through an ICMA student chapter," explains Jay Gonzalez, faculty adviser of Golden Gate University's ICMA Student Chapter. "Since we started three years ago, students at Golden Gate University have benefited tremendously from the coaching and advice of seasoned city managers like Roger Kemp and Mike Garvey—who are our generous practitioners-in-residence. Thus, while doing consulting in Asia and Africa for ICMA's USAID projects, I was inspired to share the benefits of having an ICMA Student Chapter with our network of affiliates and partner universities."
Gonzalez has been very helpful in establishing some of our chapters abroad, including these four new chapters, by using his contacts at univerisities abroad to drum up interest.  For the three chapters in Zambia, Gonzalez wanted to ensure that they would not only have the regular support that ICMA provides to all the student chapters, but also would have long-term support on the ground. Gonzalez worked to make sure students at these chapters "will be mentored by local government practitioners who are members of ICMA affiliate, the Local Government Association of Zambia (LGAZ)."
The University of Science and Technology of Southern Philippines (USTP) ICMA Student Chapter will be housed in the newly created Urban Development Learning Center (UDLC), which is a university-based center that seeks to support local efforts in promoting urban development by providing opportunities for advanced education as well as practice-based research and innovation. The student chapter at USTP is supported by the USAID Strengthening Urban Resilience for Growth with Equity (SURGE) project, which fosters the development of conditions for broad-based, inclusive, and resilient economic growth for a critical mass of cities and surrounding areas outside Metro Manila, Cebu, and Davao. SURGE assists cities and adjacent areas to plan effectively, guarantee basic public services, reduce business transaction costs, promote competitiveness, support sustainable development, and reduce disaster and climate change risks while ensuring inclusive and sustainable growth.
"While in the Philippines, the ICMA Student Chapter at the University of Science and Technology of Southern Philippines will help ensure that whatever practices and gains from USAID/ICMA's SURGE will be transferred to the next generation of city leaders," explains Gonzalez. 
"Having an ICMA Student Chapter here at the University of Science and Technology of Southern Philippines is a welcome development in our institution," says Maria Noelyn S. Dano, Ph.D., associate professor and head of international relations at USTP. "I see this as a great platform that can provide students the opportunities to gain more exposures for learnings beyond the academe, i.e., in the world of practice. Members of our work-in-progress chapter here are graduate students with different disciplinary backgrounds; they are young professionals who have different roles to play in creating and sustaining thriving communities in this part of the globe, and as their faculty adviser, at the same time wearing my hat as the lead person tasked to spearhead the internationalization efforts at the Cagayan de Oro (CDO) campus of the university, I'm glad to support them as they engage with a broader network through ICMA."
With the establishment of these chapters, students at these universities who join the chapter, like any student who joins an ICMA Student Chapter, will have access to the network of professionals and resources at ICMA. These chapters will, with the support of ICMA, develop their own content and charter, hold regular meetings, engage guest presenters, and engage with other chapters. Students also use the chapters as a way to take advantage of joint research/presentation opportunities and attend ICMA conferences. With our newly established Sister Chapter Program, these new chapters will have the option to match with an established chapter to share ideas, best practices, and networks.
ICMA welcomes these new chapters and looks forward to supporting these students in finding careers in local government. Harleen Kovela, senior business development manager at ICMA, adds that our international student chapters "provide those who are just starting their careers in public service to have access to mentors, publications, research, and resources from around the world. Despite geographic and national differences, we are creating such an incredible network of young professionals who can relate to one another and learn from each other, all the while surrounded by our powerhouse membership of local leadership at all levels."
Gonzalez reminds us that "ICMA Student Chapters are definitely an innovative way of demonstrating the "I" in our ICMA!"
Learn more about the ICMA Student Chapter Program and view the ICMA Student Chapter Roster to see the list of over 100 Student Chapters.