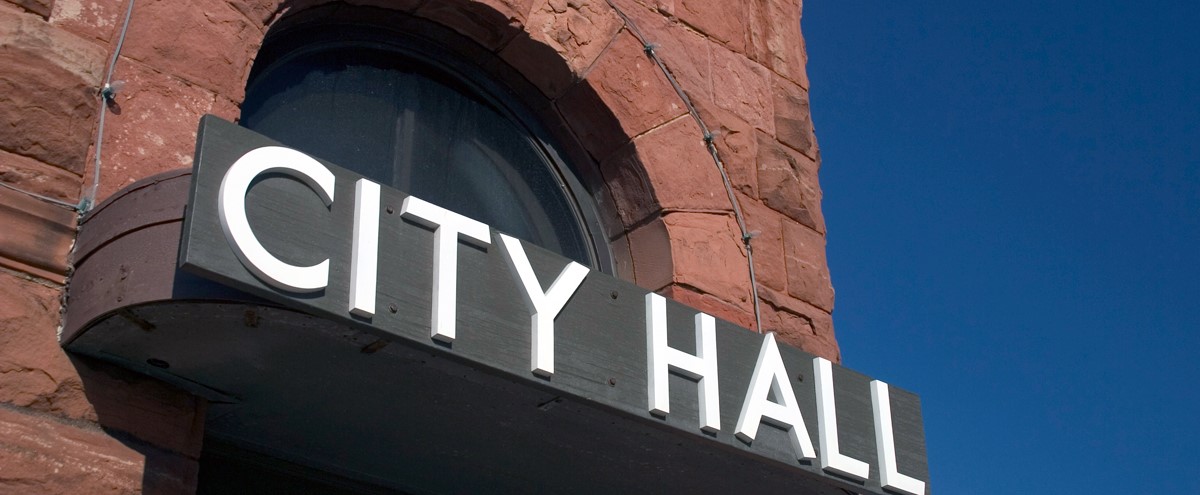 Professional local government management—through which elected officials hire a highly trained, nonpolitical chief executive to oversee the day-to-day operations of a community—makes a significant difference in that jurisdiction's creditworthiness, efficiency, and ability to build community, according to a recent review conducted by ICMA. 
A review of Moody's Aaa-rated local governments in 2016 revealed that more than two-thirds (N=119) of the 179 municipalities that earned Moody's highest bond rating employ a professional manager, and 61 perecent (N =109) operate under the council-manager form. An examination of the 40 jurisdictions that earned the coveted All-America City designation from the National Civic League between 2013 and 2016 revealed that 75 percent of those communities were also professionally managed.
"The good news about the important role of professional management in ensuring a community's creditworthiness and overall civic innovation comes as no surprise to ICMA," says Executive Director Marc Ott. "The findings support what ICMA members and supporters have known all along: that professional local government management and the council-manager form of government—which combines strong political leadership and effective management capacity—makes an important difference in the quality of life for the residents in those communities that employ it."
Definition of Professionally Managed
ICMA defines a professional manager as a local government chief appointed officer who, at a minimum:
Has direct responsibility for policy formulation on overall problems.
Has major responsibility for the preparation and administration of a jurisdiction's operating and capital improvements budgets.
Exercises significant influence in the appointment of key administrative personnel.
Has an ongoing, direct relationship with the operating department heads on the implementation and administration of the programs.
Was hired as a result of her or his educational and administrative background and qualifications.
Is a member of ICMA and, therefore, must adhere to the ICMA Code of Ethics, which was adopted by ICMA in 1924 and which governs each member's professional and personal conduct.
The high percent of Moody's Aaa-rated municipalities and counties that employ a professional manager or administrator suggests a strong correlation between professional management and a community's creditworthiness. Moody's established its system of rating securities to provide investors with a simple method of evaluating the "future relative creditworthiness" of securities. Obligations, such as municipal bonds, that are rated Aaa are "judged to be of the highest quality, subject to the lowest level of credit risk," according to the company's Rating System and Definitions.
Since 1949, the National Civic League has recognized and celebrated the best in American civic innovation with the prestigious All-America City Award. The Award, bestowed to 10 communities annually (more than 500 in all), shines a spotlight on innovative efforts to bring all aspects of the community together to tackle the most pressing local issues.
These new findings reinforce the results reported in a 2011 operations efficiency benchmarking study, "Smarter, Faster, Cheaper," published by IBM Global Business Services, which found that cities that operate under the council-manager form of government and thus have a professional local government manager are nearly 10 percent more efficient than those that operate under the mayor-council form.
In the IBM study, David Edwards, who then led the Smarter Government Campaign for IBM's Public Sector Strategy and Innovation Practice, examined publicly available data for 100 of the largest cities in the United States. Edwards concluded that this finding "appears to validate the assumption underlying city manager forms of government, notably that investing executive authority in professional management shielded from direct political interference should yield more efficiently managed cities. To put it another way, even if a city operates within conditions most favorable for efficiency – no collective bargaining, geographically compact, and peaking on all scale curves – management choices can still lead a city down the path to inefficiency. It is both a sobering and encouraging conclusion."
New, Reduced Membership Dues
A new, reduced dues rate is available for CAOs/ACAOs, along with additional discounts for those in smaller communities, has been implemented. Learn more and be sure to join or renew today!