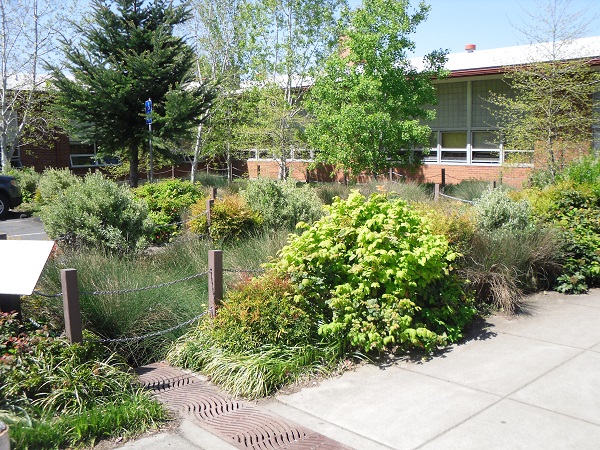 Thirty-two percent of local governments have adopted a sustainability plan, according to a national survey of U.S. cities and counties. Among the responding jurisdictions that have adopted plans, nearly 68% indicated that those plans contain goals or strategies related to economic development. Other plan priorities include energy conservation (60%) and disaster mitigation (48%).
Building on the data collected through a 2010 survey—which was the first nationwide study to establish benchmarks for sustainability initiatives among U.S. communities—Local Government Sustainability Practices 2015 was conducted by ICMA, the Sustainable Communities and Small Town and Rural Planning Divisions of the American Planning Association, Binghamton University, Cornell University, and the U.S. Department of Agriculture.
"Through this 2015 survey, ICMA and its partners can examine the progress of U.S. cities and counties in addressing issues that have a direct impact on a community's sustainability," said Andrea Fox, director, ICMA Center for Sustainable Communities. "While there has been much progress since we initiated the survey back in 2010, there are still a number of areas in which local communities can improve to enhance their capacity to endure and thrive."
Survey Highlights
A plurality of local governments (47%) identified environmental protection as an overall community priority, in contrast to the nearly 91% that identified economic development as a key community issue.
Local governments rated the potential for fiscal savings (84%), leadership of local elected officials (82%), federal or state funding opportunities (75%), potential to attract development projects (71%), and concern over the environment (68%) as either significant or very significant factors motivating sustainability efforts in their communities.
For 88% of jurisdictions, lack of funding is a significant or very significant factor hindering local sustainability efforts, followed by state or federal funding restrictions (61%), lack of staff capacity/support (59%), lack of information on how to proceed (51%), lack of community/resident support (49%), and opposition of elected officials (49%).
In addition to conducting energy audits (63%), the most often cited actions taken by local governments to enhance energy efficiency included upgrading or retrofitting:

Facilities to increase lighting efficiency (64%)
Heating or air conditioning systems (49%)
Streetlights and other exterior lighting (45%)
Traffic signals to increase efficiency (35%).
Nineteen percent of local governments dedicated budget resources specifically to sustainability or environmental protection. When describing staffing, 9% had dedicated staff across multiple departments, another 9% had dedicated staff across a single department, and 6% had dedicated staff in either the chief elected or chief appointed official's office. Forty-two percent of local governments had no staffing, recognition of goal accomplishment, or task force or committee dedicated to sustainability issues.
More than three quarters of local governments indicated that they had no sustainable building policy in place. Only 12% of those that did indicated that the policy resulted in more green buildings.
Seventy-six percent of local governments indicated that they had responded to a major disaster during the past 15 years. Among those, 53% had dealt with a flood, 51% with a blizzard or ice storm, and 24% with a hurricane.
Despite the increasing importance of Internet access to sustaining daily living, 84% of local governments have no plan or programs in place to provide such access to all residents.
survey format
To ensure that the local government response rate was high and more scientifically representative than for an electronic survey, the 2015 Local Government Sustainability Practices survey was administered in paper format via direct mail, although local governments were given the option to submit responses electronically. The survey was sent to 8,562 local governments and achieved a 22.2% response rate, with 1,899 local governments responding.