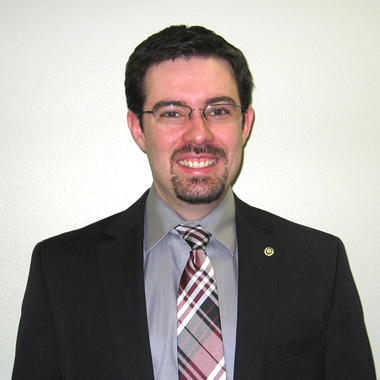 ICMA member Matthew McCombs serves as assistant to the city manager/assistant city secretary in Addison, Texas. Addison is notable for having made mixed-use, new urbanist-style developments work in an inner-ring suburb. McCombs says "One of the major issues we've been working through recently has been facilitating and managing the transition from an inner-ring suburb to a truly urban environment."
As the Dallas area began to sprawl out to the suburbs and beyond, Addison embraced density. This was unusual at a time when a lot of other places were doing just the opposite. This philosophy has laid the groundwork for developments like Addison Circle and Vitruvian Park, which have both experienced tremendous success. The latter is particularly noteworthy from a planning perspective as it involves the redevelopment of a declining multifamily area into a 126-acre showpiece community, with a potential property value of over $1 billion.
Another big challenge for the city is connectivity. "We have several great trails through Addison, but getting them to link together so residents or visitors can walk, jog, or bike is tricky. You look at cities like Chicago and Boston, and you can't help but notice that, despite the density, it is actually pretty easy to get from place to place. It is our goal that Addison is just as easy to get to for visitors, and get around once they're here."
People don't buy what you do, they buy why you do it.

- Simon Sinek, author and public speaker
Broadly speaking, McCombs characterizes the biggest single challenge to the profession as the need to demonstrate the continued value of government services. "Mr. Sinek has a great TED talk where he says the decision making part of the brain is also responsible for things like trust and loyalty, and has no capacity for language. So, all the facts and figures in the world won't necessarily inspire action – that only comes when people buy in to the deeper emotional subtext of WHY you are doing something."
McCombs notes, "It is fairly common to hear that people want less government these days, and I can certainly appreciate where that sentiment comes from. However, that feeling seems to be oddly absent the moment a boil water notice is issued, a fire gets out of control in a kitchen, or the weeds in the medians of roads start getting too high."
He continues "Personally, I'm not sure the issue has much to with the actual value of those services. I think the problem may have more to do with how we communicate that value. We must get better at telling our story, and helping the public understand why we provide these services. It isn't about building a park – it is about building community. It isn't about building roads – it is about creating connectivity. It isn't about staffing a fire or police station – it is about safeguarding the lives and property of citizens. How we approach the task of communicating the value of our services could be one of the defining moments of our generation."
When given the choice between being right and being kind, always be kind.

 – Ron Whitehead, city manager, Addison
"Ron is my boss and mentor," says McCombs, "and this one phrase has influenced me more than any other (he tells me he heard it from someone else, but couldn't remember who – I'm attributing it to him until we find out who that was). This quote doesn't mean that being right is unimportant. Rather, it underscores the idea that you can win the battles but lose the overall war when it comes to dealing with other people. Being kind to others, by contrast, can cost you some battles here and there but is ultimately the right thing to do."
McCombs originally joined ICMA because membership provided him a competitive advantage when looking to land his job in local government; as he says, "you're looking for every edge you can get to break into the field." It has since become a great way for him to connect with leaders from all over the world. "I have been the beneficiary of some amazing experiences through Leadership ICMA and most recently as part of the 2013 Conference Planning Committee. When I embraced ICMA as my professional network, I was floored by how much ICMA has embraced me back. We often hear about how the current crop of interns, management assistants/analysts, and assistants to the city manager are the future of our field. ICMA's outreach has done a marvelous job of walking that walk, and I encourage anyone just breaking into our profession to strongly consider getting involved. There's lots of work to be done, and you are needed."
McCombs came to work for Addison in 2007 as a management analyst in the Department of Financial and Strategic Services. There, he served as purchasing manager, and was involved in budget preparation as well as strategic analysis. In early 2011, Matt moved over to the City Manager's Office where he took over management of the council agenda process, including document and records management. Later that year McCombs was promoted to assistant to the city manager and he also serves as assistant city secretary. Prior to Addison, he worked in the City Manager's Office for the cities of Colleyville and North Richland Hills, both in Texas.
McCombs holds a bachelor of arts in history from the University of North Texas, with a focus on military studies. He also holds a master of public administration degree from the University of North Texas with a specialization in local government management. McCombs is the immediate past-president of the Urban Management Assistants of North Texas, a graduate of the Senior Executive Institute at the Weldon Cooper Center for Public Service, and is enrolled in the Leadership ICMA Class of 2013. He is a member of the TCMA (Texas City Management Association) as well as ICMA.
Born in Little Rock, Arkansas, McCombs has lived most of his life in the Dallas/Fort Worth area. He currently lives in Carrollton, Texas, with his wife Kelly. They are expecting their first child, a daughter named Arden Anne, in early August.