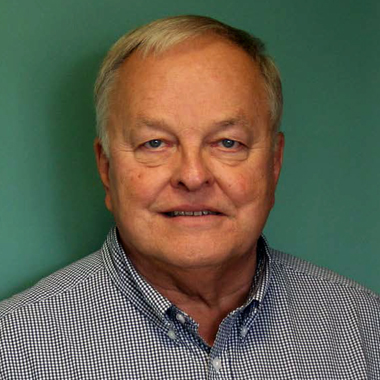 Thomas Hoover, ICMA-CM, is the town manager of Coventry, Rhode Island, where he serves a community of 37,000, supervises 170 staff, and manages a $26 million budget. Coventry is an old mill town with lots of history. It was first established in 1741, and for hundreds of years before that the area was populated by the Narragansett Indian Tribe. The town, which covers about 65 square miles, is about one-third "mom and pop" commercial and old residential, and the rest is rural. There are old and historical structures, including the mills, as well as new subdivisions. The mills are being converted by private developers into loft-style apartments, which will significantly increase the assessed value of that property (from around $800,000 to $15-$25 million) and increase the town's tax base.
Hoover is currently working to implement an automated refuse collection system for Coventry. "Right now, we have a manual refuse system, with one man on each truck who both drives and picks up the trash. The automated system will have an articulated arm that picks up the trash, which will create greater efficiencies, preventing injuries that tend to occur in this line of work, and increase recycling." "Here in Rhode Island," Hoover offers, "there is a single landfill run by Rhode Island Resource Recovery Corp., which encourages automated collection. Of 39 communities in the state, 11 have already implemented these measures. We're trying to win over the community who will need to see the value of this program [since Coventry residents will need to pass a referendum to fund the improvements]." "We will implement a pilot program, renting trucks and containers to try this for two routes over a period of six months. We are engaging our residents and publicizing our efforts." The upgrade will cost $3.5 to $4 million to implement, but is estimated to save $7 million over 20 years. "In the long run it will be more efficient and economical, and will help us keep our taxes low."
He has also been involved recently in several major sewer projects that will support the town's public works and economic development goals. One of these projects will convert industrial areas currently on septic to sewer; through the other, the town will develop lateral extensions to private sewer lines the town purchased to serve industry and commerce along the river. These enhancements are funded with the assistance of federal grants and state revolving loans.
Hoover describes a third project he is working on, an effort to eliminate the town's pension liability. "We have a challenge in Rhode Island, where many municipal pension systems are independent of the state system; the state has 36 of these independent systems. The two in Coventry are poorly funded and the town is undergoing a multi-year effort to properly fund them through annual required contributions. We developed a plan with the state to eliminate our liability; it will take 24to 26 years to fully implement." The state permits its local governments to increase their tax levy by no more than 4% annually. "During our annual town meeting if we ask our residents for tax increases, we must prove the benefit and return of doing so. If we don't get community support, we have to operate at the previous year's budget. We were prudent in recent years (not raising taxes for the past three years) and so the voters approved a 3.5% increase this last year, which will help us fund our increased pension contributions."
Advice to the Next Generation
In considering the changes he's seen in the profession over the years, Hoover notes "then, there was a bigger dichotomy between politics and administration. It has become much more political. It is now necessary for local government managers to become much more politically astute to deal with the pressures of the position, while ensuring they are themselves apolitical and follow the Code of Ethics."
This balance, while difficult, has been critical to his professional success. He offers this advice to colleagues: "Managers serve at the pleasure of their councils – whether you're right or wrong doesn't always matter. It's important to stick to your principles. Don't be persuaded or compromised. Do what's right and you'll always come out on top. Don't be afraid to make the tough decisions and don't be afraid to move on – those are the choices that build your character and will make you a better manager."
Describing his management and leadership style, Hoover observes, "Having come up through the ranks of local government, I try to treat people how I wish I would have been treated. I strive to empower, not micromanage. I hold my department heads accountable; my expectation is that they do their jobs and keep me informed. My motto is 'don't surprise me and I promise never to surprise you.' I provide general direction. I encourage bold decisions and support calculated risk taking."
When it comes to the council-manager relationship, he believes communication is key. "The same philosophy I have with my team holds true with my council. The worst thing for an elected official is a surprise. I provide my council members with a weekly report and when issues arise, inform them immediately. Also important – I try to treat them all equally with no favor."
Background and History
Looking back on his years of public service, Hoover says he has "enjoyed the ride." He has served municipal governments for 47 years and has been a city and town manager for 23 of those years. "A lot of occupations can be boring … Local government management is decidedly not boring. It is still exciting to me to see the interplay between politics and administration and I enjoy the hectic nature of the job." In 2013, ICMA honored Hoover with a 45-year Service Award. "After I received my 45-year certificate," he notes, "I had a few nice articles in the local news, including in one of my former towns. I love what I do and it's nice to be recognized by my professional association and my community."
He has an educational and professional background that started with a bachelor's degree in civil engineering. Once Hoover was promoted into his first administrative job, he became interested and received a master's degree in public administration. He says the combination of engineering and public administration has served him well. "A big part of public administration is public works, police, and fire – and I've literally done that work. My civil engineering education and experience put me in a great position to understand local government service. I've now got good people working for me in those departments. I don't have to depend on them instructing me – I can mentor them. (Also it's tough for them to pull the wool over my eyes!)"
Hoover is a licensed professional engineer and an ICMA Credentialed Manager. He received his undergraduate degree in civil engineering and MPA from the University of Toledo. He started his career in local government in 1966 as an engineering aide for the city of Toledo while pursuing his bachelor's degree. He was commissioned into the U.S. Army during the Vietnam War and served overseas as a facility engineer in Germany for 2-1/2 years. After his honorable discharge, he returned to Toledo. He received his professional engineer license and was promoted several times within the public service department. In 1982, he was promoted again to his first administrative job, an operational position equivalent to an assistant city manager. He then served as director of public service, where he was responsible for 530 public works employees in several divisions (including one he had managed previously) and a $40 million budget. For a short while he served as director of public safety. In 1990, he was promoted to city manager, where he managed 2,900 employees and a $300 million budget and served 333,000 residents. He served the city of Toledo until 1993 when the city adopted the mayor-council form of government, thereby eliminating the city manager position.
Hoover moved to New England where he became the city manager in Worcester, Mass., serving there from 1994 to 2004, when he became the city manager in Royal Oak, Mich. He managed Royal Oak from 2004 to 2009. In 2009, he took his current position with the town of Coventry. Coventry will be his last position; he plans to retire in 3-1/2 years when he turns 70.
Thomas Hoover has been married to his wife, Diane, for 20 years. Between them they have seven grown children and seven grandchildren (with another one on the way). 
New, Reduced Membership Dues
A new, reduced dues rate is available for CAOs/ACAOs, along with additional discounts for those in smaller communities, has been implemented. Learn more and be sure to join or renew today!