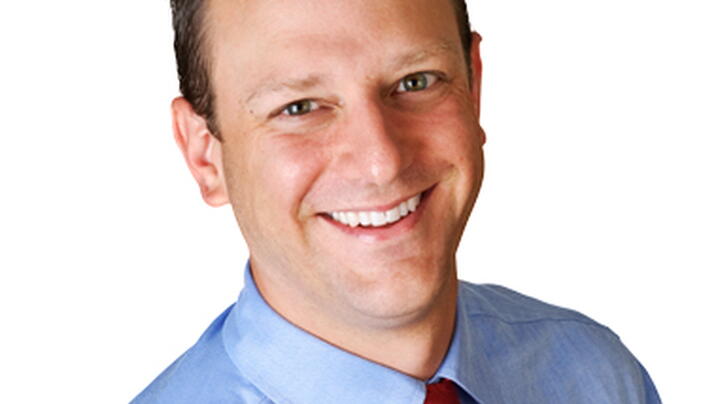 Ryan J. Waller, an ICMA member since 2001, and a graduate of the Senior Executive Institute class of 2012, is the assistant county administrator in Lake County, Illinois, which is the third-largest county in the state. Lake County has a 21-member board that appoints a professional administrator, a $485 million budget, and more than 30 departments and divisions.
In addition to managing the county's legislative affairs, Waller serves as staff liaison to three county board committees: Public Works and Transportation; Revenue, Records and Legislation; Health and Community Services.
Before coming to Lake County in 2011, he worked for two Lake County municipalities as the administrative assistant to the city manager in Highland Park, and the assistant village administrator in Lake Bluff.
After working miscellaneous jobs for his hometown municipality while on summer break from college, he changed his focus from law to public administration because he felt a tremendous rush from serving others.
"We're in the people business. In this line of work, we are hired public servants and given a great deal of trust to better the people and communities we serve. It is imperative to go above and beyond in coming up with solutions. It's thinking creatively and never settling for mediocrity."
Waller enjoys the challenge of the profession because no two days are the same—whether he's working on a multimillion dollar, multi-year transportation project, or taking a few minutes to help a board member log onto her iPad. He describes his management philosophy with four C's: community engagement, customer service, communication, and collaboration.
Waller is especially proud to have worked to preserve and modernize the county's 150+-year-old nursing home—Winchester House—through successful public-private collaboration. Waller worked with a group of residents on developing a creative solution to continue providing care to those who can't afford it. This effort was designed to meet the county board's 2007 directive to maintain a high level of service within the authorized property tax levy approved by voters in 1984. The county identified a private sector provider with a track record of providing high-quality care and developed a partnership agreement with incentives and credits for meeting specific performance measures, including quality of service, revenues, and expenditures. The resulting partnership has saved Lake County taxpayers $1.6 million annually.
Current and upcoming projects for Waller include:
Implementation of a $46 million multijurisdictional project delivering water to multiple communities, including two unincorporated parts of Lake County currently on community wells—and the long-term decisions that need to be made around water sustainability and water quality.
Determining the future of the physical plant for the county's nursing home.
Working with the courts and the health department to increase collaboration and synergy in serving populations that are coming out of probation and to reduce the wait time for service to mental health patients.
Mentors such as former Highland Park manager David Limardi and Lake County administrator Barry Burton have encouraged and supported Waller in pursuing the profession, engaging in professional development, and getting involved with professional associations like IAMMA, ILCMA, and ICMA.
ICMA provides Waller with a venue to learn what others are doing, borrow best management practices, and explore innovations that stem from others' ideas. He visits ICMA's website frequently to follow the discussions.
When asked what ICMA and public service meant to him, Waller referenced an Athenian Oath that was impressed upon him early in his career: "…We will transmit this place not only, not less, but greater and more beautiful than it was transmitted to us."  He added, "It is important that we strive for excellence in exceeding the community's expectations and preserving the public's confidence.  From training and professional development opportunities to networking and information sharing, ICMA has been instrumental in providing us with the necessary resources to do so, especially in today's economy."